Archive: March, 2012
Dan Gross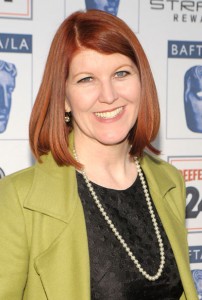 Ardmore native "Office" actress Kate Flannery is hosting a new TV Guide Network series called "StandUp in Stilettos," reports Variety.
The Archbishop Carroll grad who plays Meredith on "The Office," begins production on the new female stand-up comedy show in late April. It's scheduled to debut at 10 p.m. June 16.
Flannery is a former member of Second City's National Tour Co. and performs stand-up as well as in a lounge act called "The Lampshades," which plays April 15 at Helium Comedy Club (2031 Sansom).
Dan Gross
E Street Band drummer Max Weinberg toured the National Constitution Center's From Asbury Park to the Promised Land: The Life and Music of Bruce Springsteen exhibition yesterday afternoon.
Weinberg, also the former "Late Night with Conan O'Brien" bandleader," gave a talk at the National Museum of American Jewish History last night, but dropped by the NCC a few hours earlier. Weinberg added a Post-It note to the NCC's wall in the exhibition asking visitors to share their favorite Springsteen song. "If you can't dance to Ramrod check yourself!" he wrote.
If you were wondering whether he had to pay to see his bandmate's artifacts, he did not. We're told the NCC was aware he was coming and of course let him in for a complimentary tour. Weinberg was recognized by some Springsteen fans but not swarmed as he toured the displays.
Dan Gross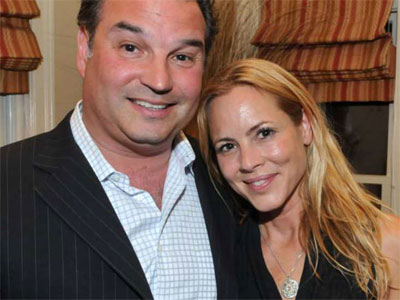 Monday night Norristown-native actress Maria Bello auctioned off a trip to the Cape Cod set of "Grown Ups 2," in which she stars with Adam Sandler, David Spade and Chris Rock, at the Merion home of Gail Slogoff, founder of beauty blog BeBlushing.com.
Slogoff hosted a benefit for We Advance, Bello's charity, which works to provide medical attention and education and advocacy programs in Haiti. Malvern's Joanne Hopkins won the set visit with her $4,500 bid.
Bello also attended Saturday's Human Rights Campaign Equality Dinner at the Ritz-Carlton.
Tirdad Derakhshani, Inquirer Sideshow Columnist
In a strange twist to the diva's story, a man who claiming to be a Whitney Houston friend and media consultant has claimed that cleaned up the hotel suite where Houston was found dead on Feb. 11 before police had arrived at the scene.
Raffles van Exel tells Dutch newspaper De Telegraaf (The Telegraph) "the room had to be emptied. … Someone had to do it."
The Dutch native describes himself on his LinkedIn page as "a highly respected entertainment consultant/producer having guided some of the world's most acclaimed executives and celebrities," including Houston, Michael Jackson, Patti LaBelle and Ray Charles.
Tirdad Derakhshani, Inquirer Sideshow Columnist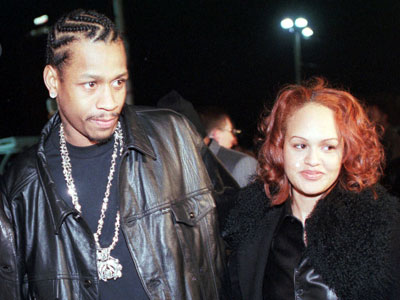 The long-running, never-ending epic divorce saga between Allen and Tawanna Iverson has taken yet another strange turn.
TMZ is reporting that Allen wants to stop – abort, annul, abrogate, break off, cancel, countermand, end, eradicate, expunge, quash, undo – divorce proceedings, which have been, um proceeding – albeit, not progressing – off and on for two years.
According to court papers cited by TMZ, Allen wants the court to chuck Tawanna's divorce petition because he and Tawanna still have a chance to fix their union, which Tawanna has characterized as "irretrievably broken."
Dan Gross
"Future Weather," which shot in the area in 2010, will have its world premiere April 29 at the Tribeca Film Festival. The movie stars Lili Taylor as a science teacher who develops a special relationship with a young girl (Perla Haney-Jardine) who becomes obsessed with global warming.
Amy Madigan plays the girl's grandmother, who cares for her after her mom deserts her.
Dan Gross
Stella, the buxom host of "Saturday Night Dead" on KYW-TV from 1984 to 1990, was inducted into the HorrorHound Hall of Fame at the annual convention in Columbus, Ohio, over the weekend.
Stella, the "Maneater from Manayunk" a/k/a Karen Scioli, was excited to meet fellow horror Elvira, Mistress of the Dark, and have what she called, "A meeting of the cleavage," but was disappointed that Elvira didn't show up in character and was inducted under her real name, Cassandra Peterson. Stella now works on "Goth Mothers of Transylvania," which can be found on YouTube.
Tirdad Derakhshani, Inquirer Sideshow Columnist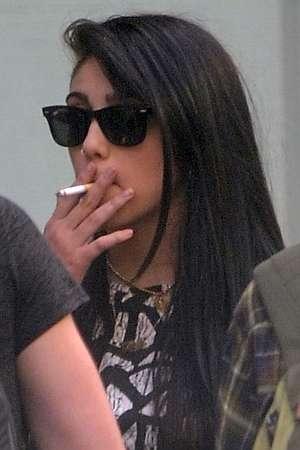 The populace is in shock following publication of a photograph showing Spiritual Mom – and body workout enthusiast – Madonna's 15-year-old daughter Lourdes puffing on a cigarette on a New York sidewalk.
The New York Post is veritably poetic in its report: "he Material Daughter looks adorable in a pair of Ray Ban sunglasses and a black-and-white dress, she flagrantly took part in the vice limited to those over the age of 18."
Flagrantly!