Archive: February, 2012
Dan Gross
As though dudes weren't already jealous a few years ago when former NBC10 anchor/reporter Jamison Uhler was dating then-Fox 29 anchor Kerri-Lee Halkett, we can now report that Uhler is seeing NBC10 meteorologist Sheena Parveen.
Play on, Playa.
John Timpane
There's going out on a limb, and there's your limb going out. Or you putting out your limb. Angelina Jolie did, and now it's leg-endary.
Jolie put out her right leg repeatedly before and during Sunday's Academy Award presentations, and it instantly became an object for satire and sharing. Funny guy Jim Rash, one of the recipients of the Best Adapted Screenplay Oscar, struck a Joliesque pose onstage in his tux.
Now, it has become an Internet meme - complete with a Twitter account: @AngiesRightLeg. As of 5 p.m. Monday, the account had drawn more than 19,000 followers. One tweet: "Left leg and I talked -- everything's cool. Next Oscars, she gets the slit." One writer, Rob Kutner, tweeted: "BREAKING: Fake Twitter account @AngiesRightLeg given $9 kajillion book advance, CBS series that's already been pre-cancelled."
Dan Gross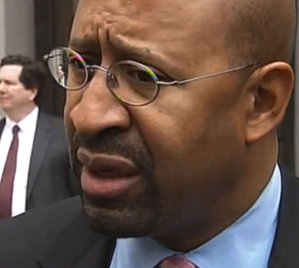 Mayor Nutter talked Fox 29 out of airing a video that captured him spanking the buttocks of a blonde with whom he drank and bowled at North Bowl (909 N. 2nd), say sources familiar with the situation.
A Fox 29 viewer recorded Nutter and his female companion having a blast about 2 a.m. one day last summer, sources say. We're told the cellphone video is of high-enough quality that you can hear the two slaps Nutter delivered to the woman's behind, identified by our sources only as Andrea, as she got up to bowl.
Molly Eichel, Daily News Staff Writer
Country music doyenne Taylor Swift is all about living the fairy tale. Today, she's making a fairy tale for one South Jersey teen suffering from cancer.
Kevin McGuire, who is battling leukemia, asked Swift to the prom at Sterling Regional High School, in Somerdale, Camden County. Swift unfortunately couldn't make it. "Kevin, I'm so sorry but I won't be able to make it to your prom," Swift posted on her Facebook page. "But I was wondering, the ACM Awards are coming up.. Would you be my date?"
Instead, she did the next best thing: Swift invited McGuire to be her date for the Academy of Country Music Awards April 1 in Las Vegas.
Molly Eichel, Daily News Staff Writer
North Philly-born comedian Kevin Hart announced today on Twitter that he'll be taking part in the NBA celebrity all-star game, which is hilarious considering he's about 5'2". But he's also a big basketball fan (check out this video of Hart and his crew taking on the UConn women's basketball team, but be careful of the language, it's rated R).
As Roderick "Mr. Rod" Millwood, owner of Hart's old stomping grounds the Laff House at Second and South, told us, Hart is "short, but he's big in stature."
Here are the other celebs participating: R&B star Ne-Yo, rapper J. Cole, rapper Common, comedian JB Smoove, "Jersey Shore's" Vinny Guadagnino, "The Voice's" Javier Colon, "Property Brothers'" Drew and Jonathan Scott, "Grey's Anatomy's" Jesse Williams, ESPN's Doug Gottleib and basketball players Mitch Richmond, Penny Hardaway, Nick Anderson and Tamika Catchings.
Dan Gross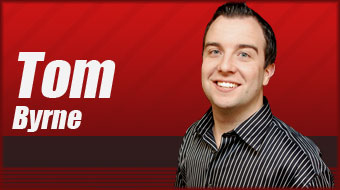 After more than a month, Tom Bryne, nighttime host for 97.5 The Fanatic, remains on leave from the sports-talk station as a result of being arrested last month and charged with aggravated assault and robbery over his alleged beating of a cab driver.
Through the station, Byrne apologized for his actions last month and said he would be taking leave while "he works through these issues," read a statement from Greater Media, which owns the Fanatic.
Dan Gross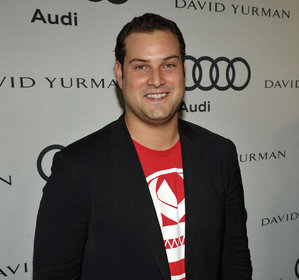 "Glee" actor Max Adler has teamed up with local T-shirt company ShoutBcause to promote its line of anti-bullying T-shirts. Adler, whose gay character, David Karofsky, bullied Chris Colfer's character, Kurt, and who was severely bullied himself on Tuesday's episode, has been working with a Los Angeles nonprofit called City Hearts: Kids Say Yes to the Arts. Chester County's Joe Harris, chief "movement" officer of ShoutBcause, contacted the group to get Adler their shirts.
Adler wore one of the company's anti-bullying shirts yesterday while interviewing with national media, including "Access Hollywood." Harris' partner is Jenifer Jurden of Wilmington, whose title is chief enlightenment officer. For more info on the T-shirt line, visit nobullytxt.com.
Dan Gross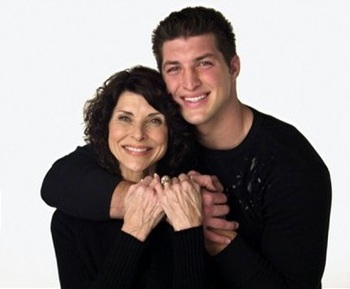 Pam Tebow, mom of Broncos QB Tim Tebow, will be the keynote speaker at the Options for Women fundraiser March 20 at the Cherry Hill Crowne Plaza.
The organization denies that it exists to pressure women against abortion, but a woman representing abortionclinicvigil.com emailed friends and supporters of the website asking them to attend the invitation-only benefit.