Archive: October, 2012
Dan Gross
Having appeared on "The Biggest Loser," Nicole Michalik isn't afraid to discuss her weight.
But now the Mix 106.1 and Q102 personality will be doing so in a new off-Broadway show presented by Gilbert Gottfried.
Starting Nov. 20, Michalik will be one of 12 performers in "The Diet Show," produced by Gottfried along with show creators Sean Pomper and Karen Katz. Michalik, who co-hosts Mornings with Logan on Mix 106.1 and is Nik the Web Chick, providing hourly entertainment updates on Q102, dined with Gottfried over the summer and was surprised at how normal the comedian was.
Dan Gross
Watching Mitt Romney repeatedly referencing his "Five point plan" about rebuilding the economy during Tuesday's Presidential debate, we couldn't help but think about the ticket-scalping smooth-talker Mike Damone from "Fast Times at Ridgemont High" and his patented "Five point plan" about women.
We reached out to actor Robert Romanus, who played Damone in the classic movie, and whom we interviewed a couple years back while he was in the area shooting Eric Moyer's "A Halfway House Christmas," to see what he thought of Romney's plan.
Romanus said he likes to keep his own personal politics to himself, but he did go into character as Damone to provide his thoughts on the matter.
Dan Gross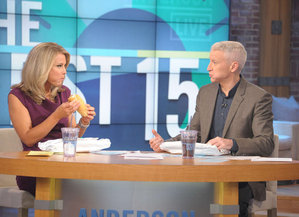 CBS 3 anchor Susan Barnett is all over national TV this week.
She's off to Los Angeles, where she will co-host "The Talk" on CBS Wednesday, along with Sara Gilbert, Aisha Tyler, Sharon Osbourne, Julie Chen and Sheryl Underwood.
Marnie Hall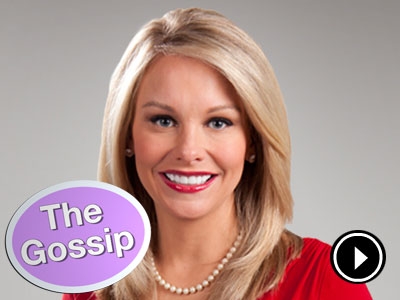 The Gossip with Marnie Hall: Eyewitness News' Susan Barnett will guest host on the CBS daytime show "The Talk" this Wednesday. And, the CBS 3 news desk gets a makeover.
Dan Gross
Among those who will miss Arlen Specter are his comedy buddies.
The longtime U.S. Senator, who died of cancer Sunday at 82, released a statement while hospitalized recently that he looked forward to getting back on the stand-up comedy stage.
He was booked to perform Nov. 16 at the Media Theatre with 94 WIP's Big Daddy Graham and Joe Conklin.
Marnie Hall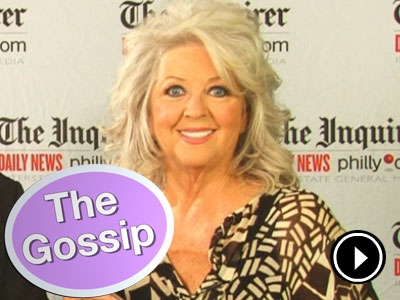 Paula Deen, the quintessential queen of Southern cuisine, stopped by Interstate General Media on Tuesday morning for a breakfast appearance and to chat about her recent struggle with type 2 diabetes.
Dan Gross
Hotel Monaco (5th & Chestnut) opened to overnight guests last Thursday. It took less than two days for a guest to file a report with Philadelphia police.
A 38-year-old male guest told police that his cellphone and a wallet containing credit cards were stolen from his suite between midnight and 8:30 a.m. Saturday. His hotel door did not close properly, and he was awaiting hotel maintenance to fix it, according to the police report.
The theft occurred in a suite, and the victim told police he may have been there at the time but in a separate room. Police say that he gave no description of the alleged thief and that no arrests have been made.
Dan Gross
Former NBC 10 anchor Sharon Reed, who made national news in 2004 and even landed a mention on "Late Night with David Letterman" after she stripped naked to participate in a group nude photo for a story about artist Spencer Tunick, has joined St. Louis' KMOV to anchor its 6 p.m. and 10 p.m. newscasts.
Reed was an anchor at Cleveland's WOIO during the nude-story saga and continued there until January, when she was fired while on maternity leave. She later became the subject of overheated, and seemingly unfounded, Internet rumors claiming that the father of her child was basketball star LeBron James.
Reed had long been rumored to be romantically involved with James while was playing for the Cleveland Cavaliers. To our knowledge, Reed never publicly commented on whether she ever was involved with James.