Dan Gross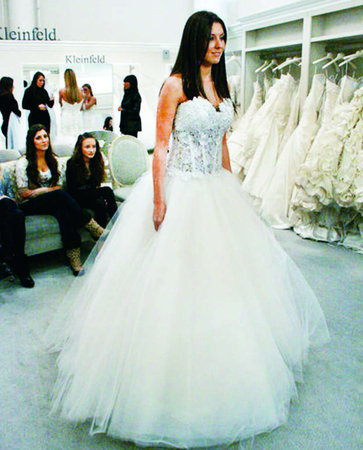 Congratulations to Ryan Howard and Krystle Campbell who were married Saturday in Maui. Not surprisingly, the Flyin' Hawaiian Shane Victorino attended the wedding, as did Ben Francisco and many of Howard's Phillies teammates.
Dan Gross
Congratulations to Flyers owner Ed Snider and Lin Spivak, whom he began dating around March, who were recently engaged, Snider confirmed Thursday morning.
Dan Gross
Philly rap pioneer Schoolly D is returning to his roots and is just out with two new singles. Schoolly, aka Jesse B. Weaver, has been busy for about a decade contributing music to various Cartoon Network shows such as "Aqua Teen Hunger Force," but was itching to get back to rap.
Molly Eichel, Daily News Staff Writer
Philadelphia-born and bred Bob Saget, former host of "America's Funniest Home Videos" and Danny Tanner on "Full House," inked a deal to write his first book with It Books, an imprint of HarperCollins Publishers. The currently-untitled book is expected to hit shelves in early 2014.
Dan Gross
Here's the first look at a group of Flyers players in the film "This is 40," the latest from director Judd Apatow ("The 40-Year-Old Virgin," "Knocked Up")
Molly Eichel, Daily News Staff Writer
Kevin Clash, the man behind Elmo, is resigning from "Sesame Street."
Tirdad Derakhshani, Inquirer Sideshow Columnist
It seemed inevitable, what with his turn in the G.I. Joe franchise as all-American soldier Duke and his topless performance on Steven Soderbergh's true-life male stripper tale,Magic Mike.
Molly Eichel, Daily News Staff Writer
The man who accused Kevin Clash, the voice behind "Sesame Street's" Elmo, of having a sexual relationship with him when he was only 16 has recanted. According to the statement from his law firm, Andreozzi & Associates, the accuser "wants it to be known that his sexual relationship with Mr. Clash was an adult consensual relationship." The statement did not include an apology to Clash, according the New York Times' Brian Stelter. The accuser remains anonymous.
Tirdad Derakhshani, Inquirer Sideshow Columnist
There's been a knot in our stomach ever since KStewGate, that shocking scandal that had Kristen Stewart, 22, forsake Robert Pattinson, 26, for some cheap thrills with her Snow White and the Huntsman director Rupert Sanders.