Scout Willis has beef with Instagram.
The 22-year-old daughter of Demi Moore and Bruce Willis publicly challenged the photo sharing social network's "no-nipple" policy on May 28 when she decided to stroll around New York City topless and shared breast-baring photos of herself on Twitter.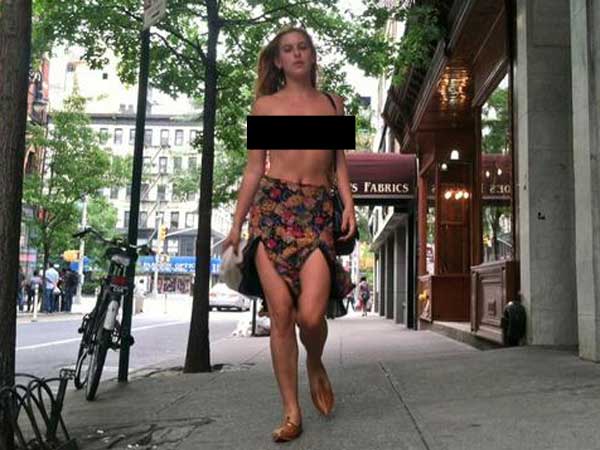 Willis is the latest celebrity to address Instagram's policy that prohibits pictures of women's nipples. Rihanna showed support for Willis by adding "FREE THE NIPPLE" to a tweet about Willis' topless protest.
In April, Instagram reportedly suspended Rihanna's account after she posted topless photos from a Lui magazine photo shoot.