UPDATE: No jail for LiLo ...
A most trying day it's been for LiLo. But it's finally over: TMZ says the D.A.'s office in Los Angeles has decided not to prosecute the actor for the jewelry theft, citing lack of evidence. First, Magid staunchly refuses to finger LiLo, a prosecution report states, and eyewitnesses refuse to cooperate.

Of course, TMZ' report implies LiLo was the prime suspect all along, something the LAPD never confirmed.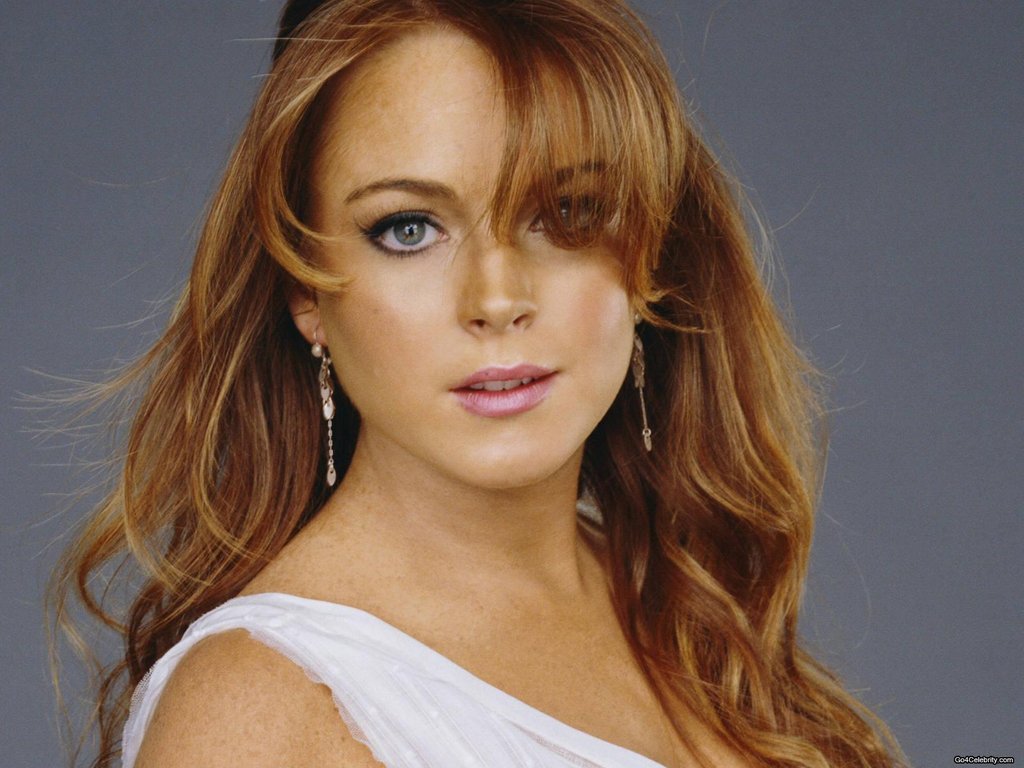 The day included various fantastical details. TMZ reported that Magid told police that a young man claiming to be Suge Knight's son returned some of the swag, claiming LiLo have him the stuff to take back (?!).
In the police interview, Magid reportedly also said LiLo told him she hid some of his goodies around the mansion to safeguard them from thieves, but that she had forgotten where, since she was on the popular sleeping pill Ambien (Zolpidem) at the time.
UPDATE: Magid to LiLo: I'll fight for you!
Superluxe millionaire dude Sam Magid, whose superluxe bejeweled watches, sunglasses and Tifanny silverwear was allegedly stolen last week during a party at his megaluxe Hollywood Hills mansion doesn't want cops to investigate or arrest Lindsay Lohan.
In text messages obtained by TMZ, Sam tells LiLo, "I officially told Detective Rodriguez you can't take anything from me cause what's mine is yours." (Ain't that sweet?)
Sam also told Lindsay he told cops the culprits were men.
TMZ concludes that Magid must be "obsessed with Lindsay, telling her he loves her and, 'I will fight for you'."
UPDATE: Is LiLo really a suspect?
Conflicting reports continue to stream in about Lindsay Lohan's possible involvement in the jewel heist of the century, with TMZ saying that LiLo and her assistant are viable suspects while other gossipers are downplaying the police's interest in the Mean Girls star.
Gossip blog Hollyscoop.com says Los Angeles police have rubbished earlier reports that LiLo is a prime suspect.
"Lindsay is no more of a suspect than anyone else that was there," LAPD Officer Borhanh tells Hollyscoop.
Borhanh says the robbery victim, LiLo's pal Sam Magid, has complicated matters by recanting his original report. (Some gossipers say Magid's items were returned to him by two of LiLo's friends who claim they were the evildoers.)
"With [Magid] recanting his statement – first he said stuff was stolen and now he is saying nothing was stolen – we are re-evaluating the entire case," he says.
"It seems to me that TMZ is playing it up to make Lindsay look like the prime suspect when in fact that is not the case."
Newsday has a slightly different take on the situ. Los Angeles authorities confirm to the paper that they do want to interview LiLo, yet they are vague about their level of interest in her.
"The detectives are still investigating the incident and leaving it up to the D.A." whether to charge Lohan and/or others, LAPD rep officer Tenesha Dobine told Newsday. "They're meeting to discuss that, and they may have a news release later today."
Newsday also notes that the swag taken includes Tiffany monogrammed silverware.
---------------------------------
ORIGINAL REPORT

Lindsay Lohan seems to be stuck on an unending wheel of misfortune, a karmic merry-go-round: She just can't stay out of trouble.
It seems she may be headed back to jail. Again.
(Her troubles stem, one theorizes from a deep-seated, unconscious wish to undo herself, to give in, to surrender to Thanatos, Freud's term for the instinct he called the Death Drive. But that's neither here nor there.)
Poor LiLo!
Months after the media ran glowing reports claiming LiLo finally had cleaned up her act, the one-time child star is embroiled in LAPD investigations of two alleged acts of naughtiness.
A (not-so) daring jewel heist
TMZ says the Dick & Liz star (she plays Liz) is one of the suspects in a $100,000 jewelry theft committed last week at a party at her millionaire friend Sam Magid's lavish Hollywood Hills pad.
Reportedly LiLo and her assistant Gavin Doyle stayed the night at the mansion. Were they the only people there with Magid that night? Unclear.
What is clear is that next morning Magid called the LAPD to report that a gaggle of (ostensibly superluxe) watches and designer sunglasses were missing.
Sources tell the New York Daily News that the LAPD zeroed in on LiLo and her assistant Gavin Doyle shortly after Magid reported the daring heist. TMZ cites police sources (same ones?) who say LAPD have requested to interview both suspects.
Are LiLo and Doyle the only suspects? Are they the prime suspects? Unclear.
That LiLo may be a suspect seems supported by TMZ' claim that her friend, Magid, has since recanted his story, claiming nothing was taken. TMZ says the police are still pursuing the case.
A Los Angeles Police Department rep told the N.Y. Daily News this morning that they have yet to name a prime suspect.
A serial jewel thief?
LiLo's position is precarious: If she is the perpetrator, it's unlikely she'd be able to avoid a jail sentence since she's still on probation from her previous jewelry theft case. In February 2011, she was charged with felony grand theft after allegedly taking a $2,500 diamond necklace from a Venice, Calif., boutique.
She made a deal, pleading guilty of the reduced charge of misdemeanor theft and probation violation (from her DUI case) and was gifted with a 120 days in jail, 480 hours of community service and informal probation until May 2014. She served her jail sentence at home. Later made more headlines for violating terms of her probation and finally complied.
Car crash: Lying to cops
The LAPD also is investigating LiLo for allegedly lying to them about a June car crash in which she slammed a friend's Porsche into an 18-wheeler. Luckily there were no serious injuries, but cops suspect that LiLo lied to them when she claimed she was in the passenger seat and that the car was actually being driven by …. her assistant Gavin Doyle.
TMZ says police may soon refer the case to prosecutors. The charge is punishable by a one-year jail sentence.
Could LiLo evade jail this time?
LiLo's people have yet to comment.
PHOTOS: LiLo as Elizabeth Taylor; a close-up of the necklace LiLo was convicted of stealing last yer