A small (miniscule?) amount of cocaine was found in the Beverly Hilton hotel room where Whitney Houston's body was found on Feb. 11.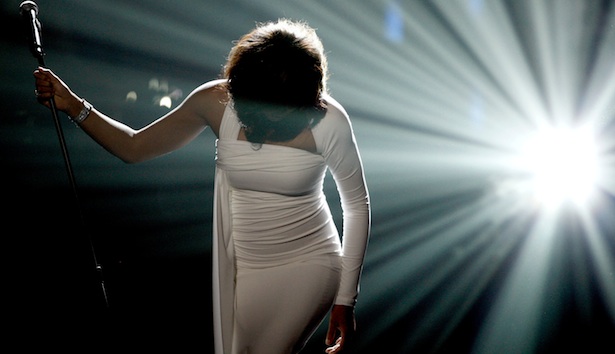 TMZ says the property list of items authorities recovered from the scene includes one exhibit described as "white, powdery remnants."
Anonymous Sources tell the gossip news outlet tests have confirmed the stuff is coke.
TMZ said in a previous report that another set of unnamed sources "directly involved in the investigation" had assured them no drugs had been found in the room.
When queried again about their claims, the sources told TMZ "they were unaware at the time that cocaine was present."
Cocaine played a part in Houston's death. The Los Angeles County Coroner's Office last week announced that Houston died from an accidental drowning in a bathtub with the "effects of atherosclerotic heart disease and cocaine use."
What of Raffles van Exel?
In another development, police say they are not investigating claims by celebrity fixer Raffles van Exel that he removed items from the room before first responders arrived on scene. Some gossipers opined that van Exel may have taken a stash of drugs and paraphernalia some assume Houston had with her.
(Photo: This image was taken in Whitney Houston's hotel room some time after her body was found. Courtesey of TMZ.com)