Time for a ticker tape parade! Time for a jubilant Arab Spring-style demonstration of joy!
Joy, indeed.
Lindsay Lohan is a woman free. The esteemed actor today completed probation, an onerous restriction on her pleasure which has dogged her every breath, albatross-style, for nearly five years.(We're so happy, our metaphors are like tossed salads, like mixed greens.)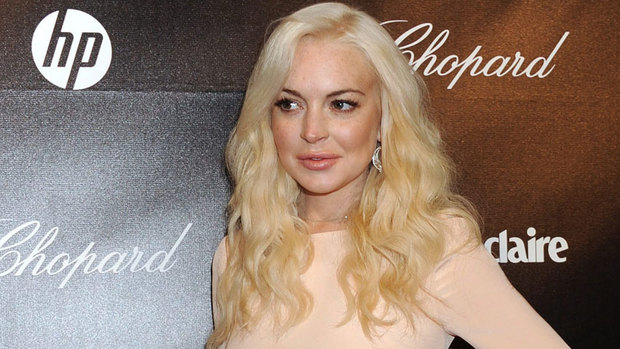 LiLo just walked out of her last session with Los Angeles Superior Court Judge Stephanie Sautner, who has over the past few months berated her, pleaded with her, encouraged her, cautioned her, coddled her, stung her with tough love.
Has a girl ever had a more attentive mother, babysitter or kindergarten teacher than Sautner?
"She did it," Sautner declared, we imagine with untold satisfaction and an inner glow.
"She has done everything that this court has asked of her."
After a dramatic pause , the judge added, "Probation terminates today. Now."
LiLo's troubles stem from two DUI convictions from 2007. She still is on probation for her other conviction – for 2011 for lifting a necklace at a Venice Beach, Calif., jewelry store. She'll be on a looser, softer probation for that one until 2014.
"Live your life a more mature way. Stop the night-clubbing," Sautner continued, dishing out more loving advise.
"You don't need to come to court anymore. The DUI case is over, the necklace case is hanging over your head until May 2014. I don't expect to see you again."
LILo's rep, Steve Honig tells USAToday.com, "Lindsay is ending one chapter and starting the next. She is very eager to get back on set and dive into her next few projects."
LiLo plans to make a cameo appearance in a future episode of Glee and she will soon begin shooting a TV movie biopic about Elizabeth Taylor.
(Photo 2: Los Angeles Superior Court Judge Stephanie Sautner. Mario Anzuoni / AP)