Madonna's daughter caught smoking!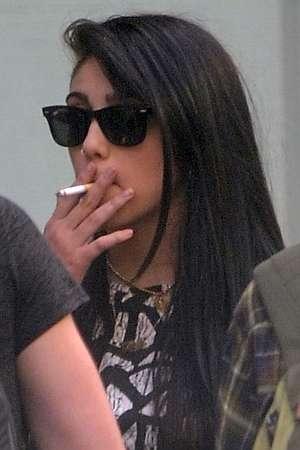 Madonna's teenage daughter Lourdes has been photographed puffing away on a cigarette.
Madonna's daughter caught smoking!

The populace is in shock following publication of a photograph showing Spiritual Mom – and body workout enthusiast – Madonna's 15-year-old daughter Lourdes puffing on a cigarette on a New York sidewalk.
The New York Post is veritably poetic in its report: "he Material Daughter looks adorable in a pair of Ray Ban sunglasses and a black-and-white dress, she flagrantly took part in the vice limited to those over the age of 18."
Flagrantly!