Philly.com sat down with Flashdance, The Musical lead Jillian Mueller backstage at The Academy of Music to talk theater, growing up in New Jersey, and cheesesteaks.
When were you first exposed to Flashdance the film? Did it inspire you to pursue theater?
I got the Flashdance film when I was seven years old for Christmas, and it was one of those movies I would watch over and over again. I have these vivid memories of going into my basement, sitting in my red beanbag chair. It was totally one of those movies that really inspired me. I was like 'I want to do that. I want to be like that.'
You grew up not far from Philadelphia in New Jersey. How does it feel to be close to home? Do you have friends and family coming to see your performances?
It's awesome. This is the closest thing to my hometown, so I have people coming every single day. On the Sunday matinee I have 75 people coming. I didn't even think I knew 75 people from Jersey! Philly's not my hometown, but it definitely has a hometown feel because everybody I know, this is the city that they come to.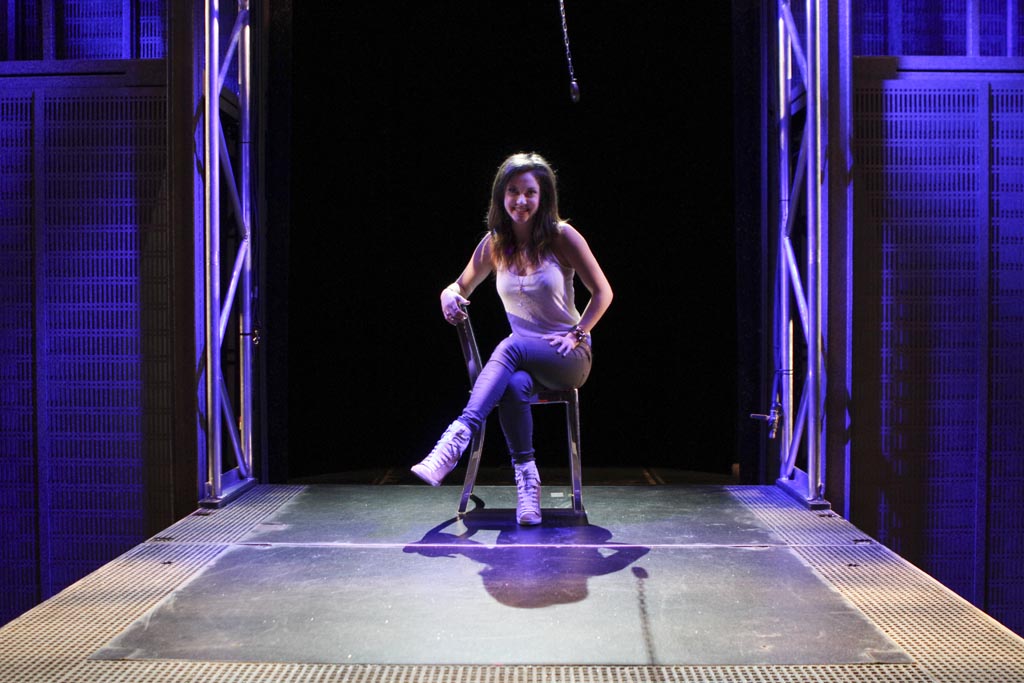 How do you prepare for a tour like this?

I went through 3 weeks of rehearsals for this, then I did two preview weeks. I joined the tour in Minneapolis and had 3 weeks of rehearsal where I learned the show from the stage manager and the dance captains. Then I started performances. A couple of weeks in our creative team came to see the show and gave me notes to help shape the part. It's a lot of work, of course. Just getting the part—it is years and years of working really hard, and training, and lessons, and auditions.
How do you channel the character of Alex Owens?
I've never played a part for this long before, and a part this intense. It's a big undertaking and you're on stage for two and a half hours straight. As I've gotten more comfortable with it, it does feel like it becomes a part of you. It clicks on and off. I feel lucky because the character doesn't feel so farfetched for me. I can use my own personal experience and my own life story.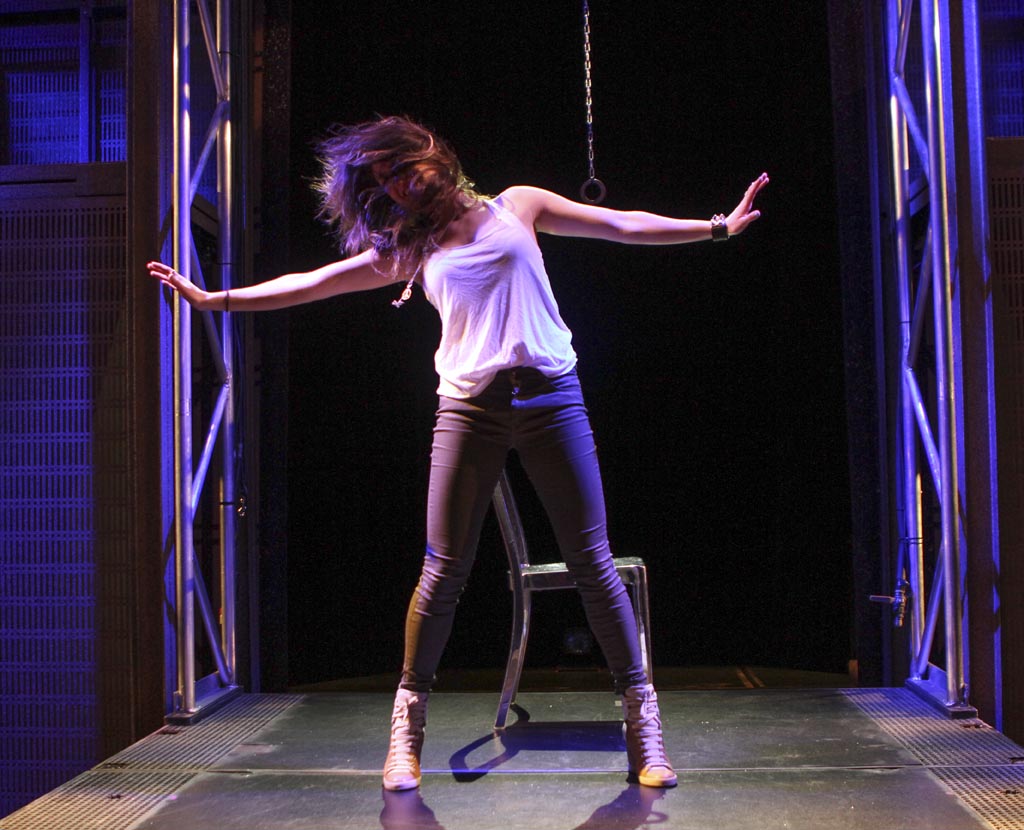 What is your favorite scene in the show?
Every couple of weeks I pick a new number and say 'this is my favorite number, I'm going to look forward to doing this number.' Consistently, what's been my favorite is the water dance, the iconic water dance. I also love the last 15 minutes of the show. I have this one big solo called "Let Go", where I'm standing in the middle of the stage and I love that. It's very special. There are very few times where it's just you, standing center stage, and just singing.
Have you had time to do any sightseeing in Philadelphia?

I've gotten a Philly Cheesesteak every day while I've been here. I went to Jim's the first night, then I went to Gino's, and so I'm going to try to continue that every day!
___________________________________________________________________________________________
Through Sunday, Nov. 24 at the Academy of Music, Broad and Locust Streets. Tickets: $20-$105.50. Information: 215-731-3333 or www.KimmelCenter.org