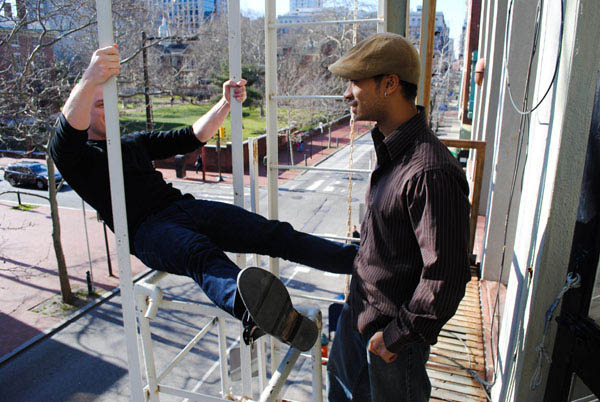 It's First Friday. The Old City art galleries are bustling with a fine mix of genuine art lovers and college kids feigning interest, the latter of which are just eager to grab some free cheese and wine. Both groups are swarming into the small boutiques and studios that line 2nd St, each a tiny refuge from the chilly Philly Autumn air. As I stroll down 2nd, making my way towards Chestnut, I spot a small line forming outside of one of my favorite First Friday venues… the office of Drink Philly.
Tucked away above Paradigm and nestled on the second floor, Drink Philly's annual First Friday gallery and party never fails to disappoint. On this particular day, there is a whole roast pig being carved up in their kitchen as glasses of wine and half-pint cups of microbrew beer make their way around the room. Beautiful people talk and laugh, eat, and ogle the local art on the walls. The smell of roast pig wafts through the air, and I sigh, turning away to visit the office that shares the second floor with them.
Next to the bright red Drink Philly sign, is a shiny, silver and black logo that reads Cipher Prime.