We've got your weekend plans right here -
1. SAFARI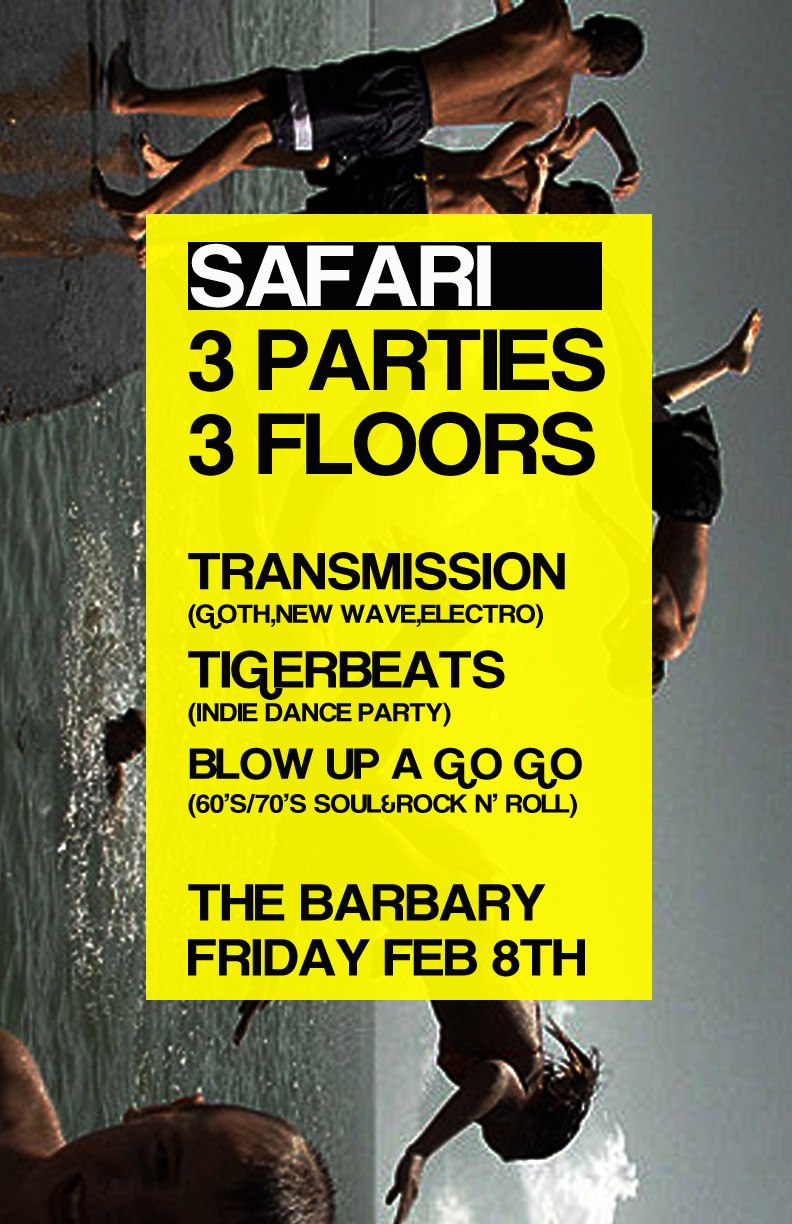 The Barbary will be opening up all three floors for three raging parties! On the first floor will be Transmission – Philly's best, dark wave party, the second floor will be everybody's favorite Monday night dance party – TIGERBEATS, and on the third floor will be Blow up a go-go – Philly's Champion 60s, 70s, classic soul, funk and rock n roll dance party. Get excited. Doors at 9 pm, $5 all night. More info here.
Safari Friday, February 8 The Barbary 951 Frankford Ave 9 pm $5
2. The Magic Message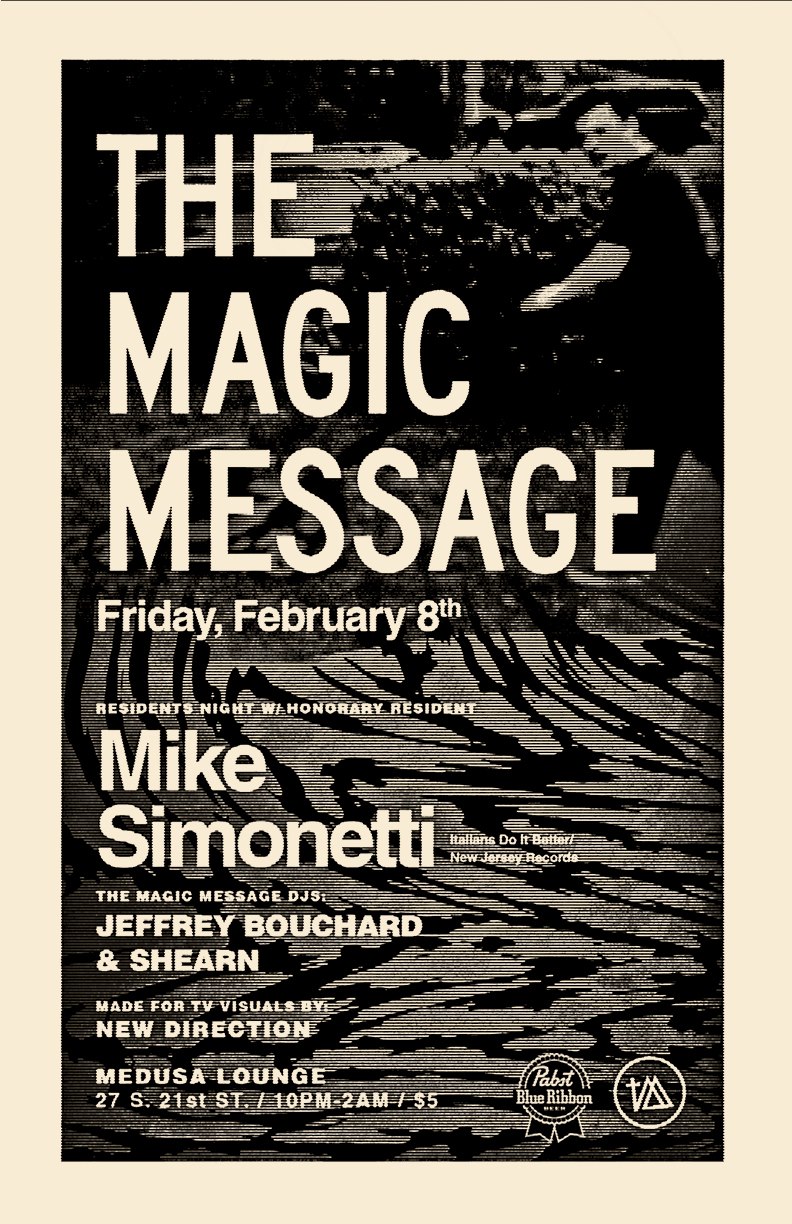 The Magic Message is back, but this time with honorary resident DJ Mike Simonetti! As always, resident DJs Jeffrey Bouchard and Shearn will also be on the tables. Get there at 10 pm for FREE PIZZA. Doors open at 10 pm, $5 cover all night. More info here.
The Magic Message Friday, February 8 Medusa Lounge 27 S. 21
st
St. 10 pm $5
3. PEX vs. PLAYLOOP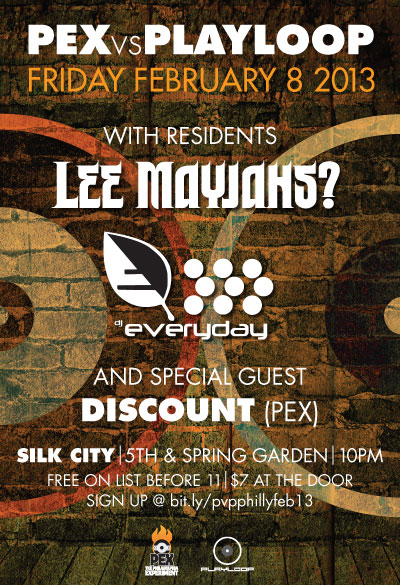 Come shake your hips to resident DJs Lee Mayjahs? And DJ Everyday with special guest DISCOUNT this Friday. Doors open at 10 pm with a $7 cover.
PEX vs. PLAYLOOP Friday, February 8 Silk City 435 Spring Garden St. 10 pm $7
4. Saturnia with Les Professionnels
Enter into the Trestle Inn's weekly far out disco dance party. This week features special guests Les Professionnels. Doors open at 10 pm.
Saturnia Saturday, February 9 The Trestle Inn 12
th
and Callowhill 10 pm
5. Stoplight dance party at The Blockley
Free food and open bar from 10 – 11:30 pm? You bet. Upon arrival you'll be entered into a 10-prize raffle with the chance to win a $500 travel voucher.
Just in time for Valentine's day: Singles wear GREEN, meaning good to go. Non-singles wear RED, which means don't go there. People with complicated love lives obviously wear YELLOW. $20 gets you in the door, $50 gets you bottle service, fancy horse d'oeurves and an exclusive VIP table.
Stoplight dance party Saturday, February 9 The Blockley 38
th
and Chestnut Get your tickets
here
.