Archive: June, 2013
Joel L. Naroff
INDICATOR: May Income and Spending/Weekly Jobless Claims
KEY DATA: Consumption: +0.3%; Disposable Income: +0.5%; Prices: +0.1%/Jobless Claims: 346,000 (down 9,000)
IN A NUTSHELL: "Wages and salary growth remains sluggish and that is what is holding the economy back."
Joel L. Naroff
INDICATOR: Second Revision of First Quarter GDP
KEY DATA: GDP: 1.8% (down from 2.4%)
IN A NUTSHELL: "With economic growth so modest, the Fed members will have a lot of problems trying to explain why it's almost time to take the pedal off the metal."
Joel L. Naroff
INDICATOR: May New Home Sales/April Housing Prices
KEY DATA: New Home Sales: up 2.1%/Case-Shiller 20-City Home Prices: up 2.5% (12.1% over the year)/ FHFA Home Prices: up 0.7% (7.4% over the year)
IN A NUTSHELL: "With mortgage rates rising, the sharp rise in prices may create some affordability issues and slow the housing and therefore the economic recovery."
Joel L. Naroff
INDICATOR: May Durable Goods Orders/June Consumer Confidence
KEY DATA: Durables: +3.6%; Excluding Aircraft: +0.9%: Business Investment: +1.1%/ Consumer Confidence: 81.4 (up 7.1 points)
IN A NUTSHELL: "Consumers are confident and that is leading to purchases of big-ticket items and more business investment."
Joel L. Naroff
INDICATOR: May Existing Home Sales/Leading Indicators
KEY DATA: Housing Sales: up 4.2%; Median Prices (year-over-Year): up 15.4%/Leading Indicators: up 0.1%
IN A NUTSHELL: "Housing remains really strong and the soaring prices should help not only the residential real estate market but also consumer confidence and spending."
Joel L. Naroff
In a Nutshell: "If the incoming data are broadly consistent with (the members') forecast, the Committee currently anticipates that it would be appropriate to moderate the monthly pace of purchases later this year."
Rate Decision: Fed funds rate maintained at a range between 0% and 0.25%
Quantitative Easing Decision: Bond purchases remain at $85 billion
Joel L. Naroff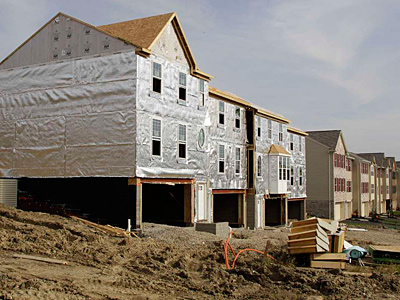 INDICATOR: May Housing Starts and Permits
KEY DATA: Starts: up 6.8%; Year-to-Date: up 28.1%; Permits: down 3.2%
IN A NUTSHELL: "With builder confidence jumping, home construction should continue to improve despite the recent increase in mortgage rates."
Joel L. Naroff
INDICATOR: May Industrial Production and Producer Price Index
KEY DATA: IP: 0.0%; Manufacturing: +0.1%/PPI: +0.5%; Excluding Food and Energy: +0.1%
IN A NUTSHELL: "The manufacturing sector is wandering along and inflation is largely tame, so why is the Fed in a hurry to ease up on the accelerator?"