Economy picking up steam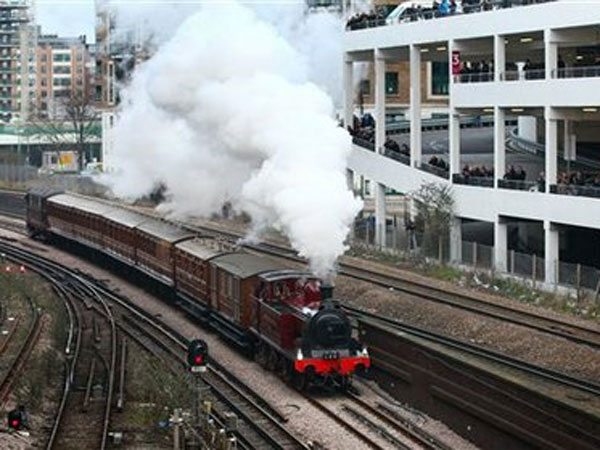 Economics in a nutshell: The economy seems to be picking up some steam as the labor market continues to improve.
Economy picking up steam

INDICATOR: July Leading Indicators/Weekly Jobless Claims
KEY DATA: Leading Indicators: +0.6%/Jobless Claims: 336,000 (up 13,000)
IN A NUTSHELL: "The economy seems to be picking up some steam as the labor market continues to improve."
WHAT IT MEANS: I know it is getting boring but with the Fed casting its long shadow over the economy and the markets, any economic data that could affect the timing of tapering becomes important. The doubters, such as myself, point to continued sluggish U.S. and world growth coupled with low inflation and ask, "what's the hurry?" Others say that inflation is rising and the threats to the economy of continued quantitative easing grow each day. In that context, we got a couple of numbers today that could help the inflation-paranoids' drive to start the tapering in September. The Conference Board's Leading Economic Index jumped in July, adding on to a small gain in June and a moderate increase in May. It appears that this measure is signaling better growth ahead. Of course given the lackluster pace of the past year, that would not be saying much. The weekly jobless claims did rise, but that was hardly a surprise. These data are incredibly volatile and the previous week's sharp drop was likely to be unwound. More importantly, the four-week moving average, which smooth's out some of the ups and downs, was the lowest since November 2007, when the economy was still expanding. The level is consistent with solid - better than 200,000 - job growth and a decline in the unemployment rate, which is what we could see in the August employment report.
MARKETS AND FED POLICY IMPLICATIONS: Yesterday's release of the July 30-31st FOMC meeting minutes created a lot of confusion in the markets. That should not have been the case. Asking a group of people known to have differing opinions on the economy, inflation and therefore tapering to send a clear message about when they will begin tapering was unrealistic. They don't agree because the economic data simply don't support strongly one view or the other. Mr. Bernanke's biggest mistake was to say that a cut back in purchases could begin "later in the year" rather than "late in the year". (What a difference an 'r" makes!) That opened things up to wide interpretation with September being a possible and ultimately likely starting time. The spring economic data were not supportive of a move sooner rather than later but that didn't stop the markets and the analysts from putting on the pressure to move quickly. The recent data have been better, unless you happen to be selling things to consumers. Businesses are reacting by cutting wages, hours and/or benefits, as if that will get households to spend more. And people wonder why Main Street is so cynical about Wall Street. Amazing. In any event, today's numbers do raise the probability of a September taper and if my employment numbers are correct, the pressure will really build for some action by the Fed. How investors treat that is anyone's guess. Sometimes good economic news is good news for the markets, sometimes it is not. I'll stick to saying these were good reports.