Archive: July, 2013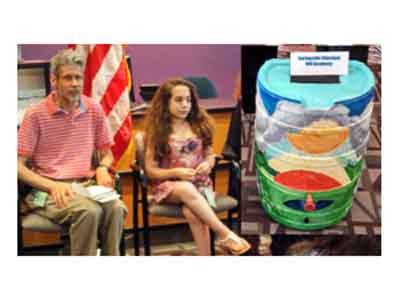 Here's another update from the Energy Coordinating Agency, this time bringing you more information than you thought you needed about rain barrels, courtesy of ECA's Matthew Wilk.
I had been working with Liz Robinson, Executive Director of the Energy Coordinating Agency (ECA) and a few other ECA staff members to coordinate displays for "The Art and Science of Rain Barrels"; an exhibit at the Environmental Protection Agency to raise awareness on the importance of managing storm water in Philadelphia.
I was expecting a small, intimate gathering with just a handful of people, so when I walked into a room filled with teachers, children, artists, community members and executives of non-profits, all mingling and reading information on rain barrels, I was quite surprised! It was really incredible seeing people from all different walks of life all gathered together for a single cause.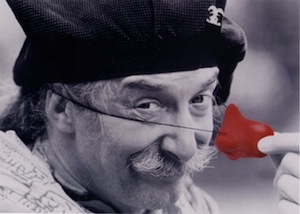 You may recall Paul Glover as the man behind Green Jobs Philly and the Philadelphia Orchard Project, or as the fellow who wants us to develop our own currency. But he's also a friend and fan of Dr. Patch Adams, who is coming to town this week, as philly.com's The Public's Health notes.
Yes, Patch Adams, for those who may have forgotten, is a real-life person who survived his canonization via Robin Williams and Hollywood and is still out and about, changing lives and inspiring people in and beyond the world of medicine. He will be speaking at Drexel University College of Medicine, Geary Auditorium B; 245 N. 15th; 6:30 pm on July 23 and at Mercy Neighborhood Ministries, 20th & Venango, 6:30 pm on July 24. Admission is free.
The big news that speaks to Adams' inspiring energy and to Philly's own initiative is the Patch Adams Free Clinic now in development.