Hearth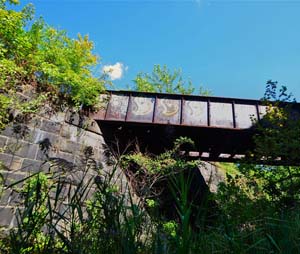 There have been some interesting twists and turns recently in the Reading Viaduct project, something that could push Philly a long way toward being the literal "Greenest City in America."
The Daily News today chronicles a successful NIMBY campaign to stop a "Neighborhood Improvement District" that would have hiked taxes in return for improvements that were tied to the project.
[The NID] was seen as a precursor to converting the abandoned Reading Viaduct train trestle that runs through the neighborhood into a park modeled after New York's successful High Line.

But Maria Yuen said that the additional tax was too big a burden.

"Everybody agrees we all want to live in a beautiful place with clean streets and green parks," Maria Yuen said. "But with this economy, the priority has to be jobs. People need to put food on the table."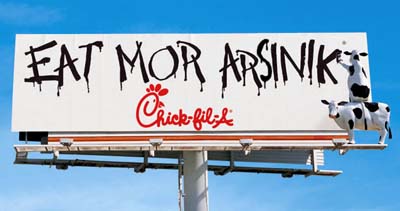 Well, it's good to hear the federal EPA is going to be carrying water - no, not figuratively, literally - to families in Dimock, PA, where drilling by Cabot Oil & Gas Corp., contaminated the water wells of 19 homes three years ago, according to the Pennsylvania EPA.
The agency went back and forth on the question of how to deal with the contamination, and given the hemming and hawing, this still may not be the final answer. But one passage in today's story caught my eye:
EPA toxicologist Dawn A. Ioven, in a memo posted on the agency's website, said well-test results from eight homes showed that four "contained contaminants at levels of potential concern."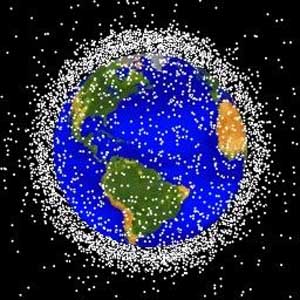 There's an interesting Q&A in today's Inquirer about space junk, entitled "Why we need a trash code for outer space." The danger it presents is not so much of falling on our heads (most of it burns up in the atmosphere) but of staying up there in orbit in perpetuity, ready to smash into something that may not be, but might then become, more space junk.
The green connection, of course, is that it's an issue of litter that has been created, unwittingly or not, and who should be responsible for clearing it up, i.e. cleaning the environment, which in this case is one of several orbits around the earth.
Most of the junk in question - tiny bits of machines that have collided and can do still more damage as they whiz around at dizziyingly high speed - is not a threat to us down here, but to other (super-expensive) stuff up there. And the scenario of their ability to become weaponized junk seems to have been largely disregarded in their deployment.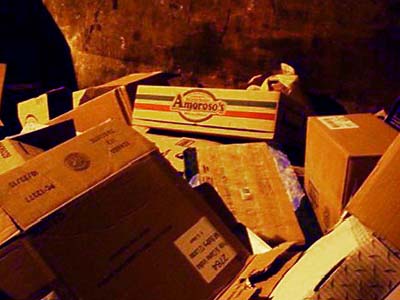 Yesterday's Daily News had another fine installment in the "Pick it Up!" series, including a page on dealing with trash and litter, district by district (PDF) and a piece on how businesses' recycling violations cost the city.
We've talked before here about how Philly businesses need to take recycling seriously and how so far the majority don't seem to: As of this fall, only a quarter of the city's businesses have even filed their required recycling plans with the city, and this latest piece details solid evidence of at least some businesses utterly ignoring the mandate to recycle.
And here's how this report has room for improvement. Despite its being the central point, the amount of money this is costing Philly taxpayers is nowhere to be found, not even a ballpark estimate. While it's noted that "the city saves $54 on every ton of garbage that is recycled instead of going into a landfill or incinerator," no attempt is made at a grand total.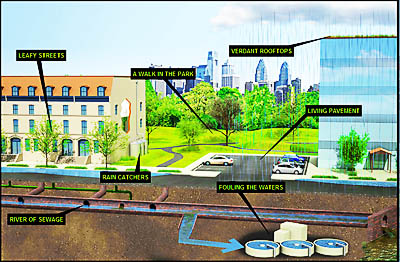 While this blog does cast a skeptical eye on that "Greenest City in America" mantra of which our Mayor is so fond, it's good to see Philadelphia getting some recognition for literally greening. A recent piece in OnEarth, from the Natural Resources Defense Council, spotlights Philly as an example of creatively using greenspace and green spaces to build a more sustainable physical environment.
And even though the infographic (at right - click through to the page for the interactive version) is a big generic and a bit forward-looking, it's still great to have our town associated with such developments. (Let's just make sure they actually, you know, develop!)
Cities can spend billions maintaining and upgrading this antiquated gray infastructure -- or they can follow Philadelphia's lead and turn instead to green infrastructure. The principle is simple: instead of struggling to cope with the volume of water rushing through the sewers, prevent it from getting there in the first place by capturing it and filtering it slowly and naturally through the soil.
Hola, Amigos, I know it's been a while since I rapped atcha, but I figured if I adopted the persona of Jim Anchower you would forgive me.
Well, that was certainly something yesterday, huh? Yow! If you felt it, that is.
I'm entertained by the seeming need for people who didn't happen to get caught in the midst of it (e.g. who were in their car) to downplay the event and act like it was no big deal. It was a big deal! There's a freakin' crack in the Washington Monument!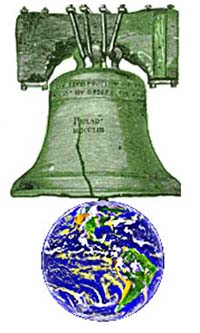 It's a good thing the Phillies are trouncing Boston so far on the field, because they're way ahead of us in green-itude, according to a new list from Siemens, an international engineering firm that traffics widely in sustainable technology.
On the list released today, Siemens USA ranked San Francisco as the Greenest City in North America (a title our mayor vows that Philadelphia will grab by 2015), with New York, Seattle, Denver and Boston rounding out the top five. Philly ranks 13th, well behind LA and Chicago, but way ahead of Pittsburgh and, um, Detroit.
Still, as there are 27 cities on the list - and only 27 - a good glass-is-more-than-half-full perspective is that there are more cities below Philly on the green list than there are above us. And of course, like an Academy Award nomination, it's an honor just to make the list.
In case you missed yesterday's Daily News editorial, we've reproduced it here. It's short and to the point, and has a nifty animated GIF showing the before and after in question.
CALL IT extreme makeover, waterfront division. The before-and-after images - (below) of Washington Avenue - were unveiled last night as part of a public presentation of the Central Delaware Master Plan. These are more than pretty pictures of what a transformed waterfront could look like.
They are pictures of what a transformed public-planning process can look like. The master plan, which segments the central Delaware into three major planning sites - Spring Garden, Washington Avenue and Penn's Landing - combines low-rise residential development, retail, parks, trails and boat basins, and is the result of a public process begun by Penn Praxis that involved thousands of citizen hours.