Biz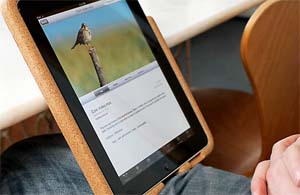 Here's part 1 of our annual Earth Day products round-up, this one from Gizmo Guy Jon Takiff. Watch for part 2 with more products and events tomorrow morning.
How do we know that Earth Day must be right around the corner (Sunday)? Environmental groups focused on the (fraught with eco-peril) electronics industry have been laying on the good and bad tidings.
Cloudy Forecast: Amazon, Apple and Microsoft all got slammed by Greenpeace International yesterday in a report on cloud energy practices. While Google, Yahoo and Facebook are
"taking steps to power their clouds with clean energy," those other "highly innovative and profitable companies are building data centers powered by coal and acting like their customers won't know and won't care," said Gary Cook, Greenpeace senior policy analyst. Some data centers "use as much electricity as 250 European homes."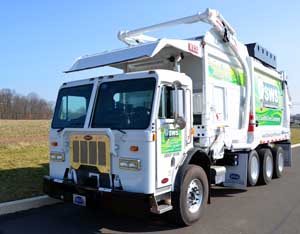 If you go to an Eagles game next season and enjoy a plastic-bottled beer during the game (I know, what are the odds?), that bottle could be part of a former Lincoln Financial Field tarp.
How so? Randy Hendricks, the CEO of Sustainable Waste Solutions, explains: "The Eagles organization has done a tremendous job of looking at everything they buy, and everything they do, for sustainability," and the go-green mindset extends beyond high-profile solar-panel and wind-turbine projects to the nitty-gritty of waste management. Hendricks says the team is on a quest to go "100% landfill-free."
That's where his company enters the picture: "They just had a full field tarp replaced. They were looking into how it could be gotten rid of in the least harmful way, you know, most efficiently - but we said hey, that's a plastic that we can ground up and recycle. That's going to become a beer bottle or something."
NOTE: This piece on a new car-sharing model is cross-posted from Jonathan Takiff's Gizmo Guy blog.
What's environmentally friendly, socially responsible and can make you money? RelayRides, putting a new spin on "car pooling" and today hanging out its virtual shingle nationally at www.relayrides.com.
Like ZipCar and regional deals like Philly CarShare (now owned by Enterprise Rent-a-Car), RelayRides operates on the principle that many people only need a car on a "spot" basis, for a couple hours now and then.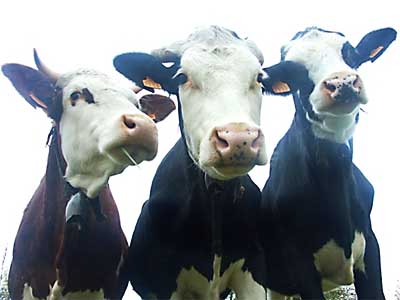 The science of assessing environmental impact is a relatively young one, having only gained traction over the past few decades. Methodologies are still being developed and perfected, and best practices are still in the process of being definitively established. So it's no surprise there is disagreement among experts as to the exact environmental impact of a given industry, with the "fracking" controversy being only the latest high-profile example.
Meanwhile, however, an argument has been brewing over the past half-decade about a key environmental-impact assessment: The role of livestock production in climate change, specifically in greenhouse-gas (GHG) emissions. I've been following this off and on and it's time to take a hard look at it.
At the outset I will remind you of my potential bias (especially since such transparency, or lack thereof, comes into play here): As a vegan, I deplore the institution of animal-based foods and know that they are unnecessary for humans to eat. You may well have a different attitude about the livestock industry, which is why I encourage everyone to read everything at the links herein and see what conclusion you come to.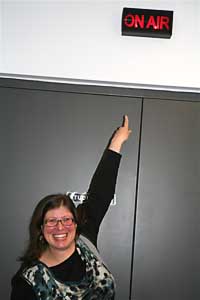 Last week a milestone of sorts was reached in the world of people-based media here in Philly. At an event attended by Earth to Philly and members of other interested groups plus the public at large, PhillyCAM quietly went from playing only prerecorded videos to putting out live, local programming to the region's cable subscribers.
Well, actually it wasn't all that quiet. Mayor Nutter stopped by in the afternoon for an official ribbon-cutting, and the party in the evening was boisterous that I was hard-pressed to do any interviewing on-site and decided to follow up on the event later.
I spoke with two of the head honchos, Executive Director Gretjen Clausing and Programming Director Debbie Rudman, about how things are shaping up for PhillyCAM after a quarter-century fight to bring public access television, something that's been long enjoyed in other cities, to Philly.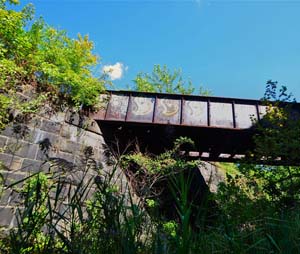 There have been some interesting twists and turns recently in the Reading Viaduct project, something that could push Philly a long way toward being the literal "Greenest City in America."
The Daily News today chronicles a successful NIMBY campaign to stop a "Neighborhood Improvement District" that would have hiked taxes in return for improvements that were tied to the project.
[The NID] was seen as a precursor to converting the abandoned Reading Viaduct train trestle that runs through the neighborhood into a park modeled after New York's successful High Line.

But Maria Yuen said that the additional tax was too big a burden.

"Everybody agrees we all want to live in a beautiful place with clean streets and green parks," Maria Yuen said. "But with this economy, the priority has to be jobs. People need to put food on the table."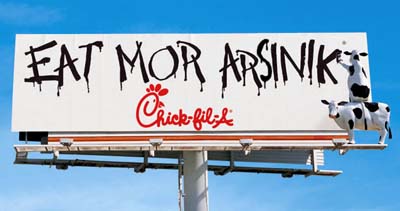 Well, it's good to hear the federal EPA is going to be carrying water - no, not figuratively, literally - to families in Dimock, PA, where drilling by Cabot Oil & Gas Corp., contaminated the water wells of 19 homes three years ago, according to the Pennsylvania EPA.
The agency went back and forth on the question of how to deal with the contamination, and given the hemming and hawing, this still may not be the final answer. But one passage in today's story caught my eye:
EPA toxicologist Dawn A. Ioven, in a memo posted on the agency's website, said well-test results from eight homes showed that four "contained contaminants at levels of potential concern."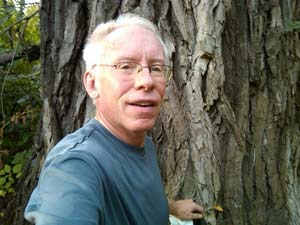 The tacit notion that whatever we throw away or stop paying attention to simply disappears from existence is called the "toilet assumption."
The derivation of the term should be obvious. And it's exactly the kind of thinking that the sustainable movement constantly fights against, working to keep people paying attention and considering consequences that may not be instantly apparent.
William Toffey is definitely working to raise awareness. But unlike most of us, he wants us to pay attention to what is actually and literally flushed down the toilet. Not just human waste but water, both of which make their way to treatment plants and then, in some form or another, out into the wider world.