Art
Beautiful bottle caps? Really?
Yes, really. This photo doesn't quite do justice to an art installation, called "be like water," currently on exhibit at The Skybox in Fishtown. So my imperfect words must describe what has to be the most lovely and ingenious re-use of plastic bottles and caps you'll ever gaze upon and wonder, "How did they do that?"
Better yet, you should go see it for yourself. The Skybox is the massive, two-story atrium located within 2424 Studios, at 2424 E. York St., whose lofts house eclectic businesses with a creative bent. One of the residents is art curator Eileen Tognini, who commissioned last year's funky and beautiful "Titan and the Firelies," a crazy exhibit that made wonderful use of the gallery's huge space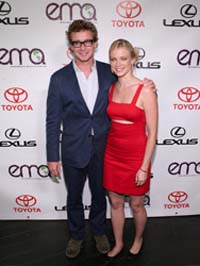 Did you miss the Annual Green Media Awards? I did, too, (sarcasm intended).
But they've been going on since 1991 (!). They're sponsored by the Environmental Media Association, and they're designed to recognize the entertainment industry's environmental efforts.
So... do they do have a green carpet for celebrities to walk across? And are attendees required to wear eco-friendly clothing? Just how eco-friendly do they have to be?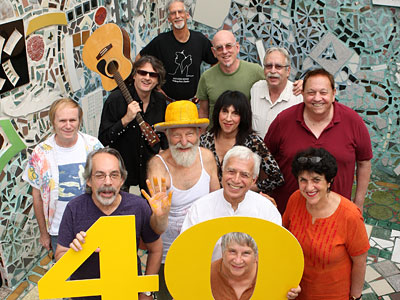 It's not often that we here at Earth to Philly, the Daily News eco-blog, link to something from our upstairs sibling/rival, the Inquirer. But if I didn't, I'd have to basically write out this info myself, which I had intended to do if nobody covered this - the 40th anniversary of the "South Street Renaissance." Thankfully, they did.
Longtime Philly residents (and here I mean longer-time than me - I arrived in the mid-80s) know the story of the Crosstown Expressway that was set to obliterate then-downtrodden South Street until a bunch of hippie "bohemiams" moved in and opened funky businesses that defined the South Street that's now a venerable Philly landmark.
This is especially E2P-related because two of the visionaries most responsible for pulling that off are also Dumpster Divers, for which this will serve as the latest Dispatch.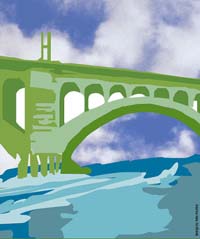 There are two eco-oriented events this weekend that Earth to Philly wants to tip you to, and after some head-scratching on how to get them across I'm just going to mash them together into this one post.
First and foremost, if you're anywhere near Manayunk, be sure to check out the EcoArts Festival going on all day Saturday and Sundy, including an Eco Car Show, the Environmental EcoArtists exhibit along the Manayunk Towpath and Canal, the Philly Film & Music Festival, The Art of Recycling Rain Barrel Project and plenty of fun for kids and their relatives. Earth to Philly will be represented, maybe by only me, but we'll be there in some form!
Secondly, something you can do for the Earth and for your overloaded medicine cabinet is to ditch any medications you've had sitting around for a while, which you know you're not going to use because either you no longer have the condition they were prescribed for or you figure they've probably gone "off" by now. Clean those out and take them to a DEA drop-off point for the National Take-Back Initiative to be safely disposed of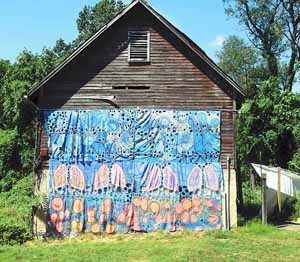 Philadelphia's blossoming fashion season is in full swing, what with everything that has been going on - 17 Days of Fashion, the recent announcement of the city-organized Philadelphia Collection 2010 and various Philadelphia Fashion Week events.

If you're in the fashion crowd, then you know it has been one cocktail party and fashion show after another for a couple of weeks now and more are to come. Things won't be slowing down until October when there'll be another Philadelphia Fashion Week series of events.

So the timing's good for GreenFest Philly, an annual one-day street festival on South Street. The day is this Sunday, September 12, and everything will be in the region of of 2nd and South. The focus this year will be on sustainable fashion (read today's YO! cover story for a similarly "fashionable" eco-event coming up in Manayunk).

Denise Shardlow Designs of Elkins Park and Veronica Page Designs are among the designers who'll be showacasing eco-friendly fashions during the fashion shows. (1:30 p.m. street wear and 3 p.m. high fashion).

No extra money to buy new clothes this year? Recessionista fashionistas should check on the festival's clothing swap which will be on Second Street between between Pine and Lombard from 11 a.m until 5 p.m. Items that don't get snapped up will be donated to Project Home.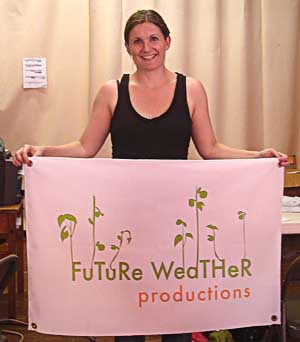 Dan Gross, as usual, has the star-studded scoop today on the wrapping of the indie film "Future Weather," which has been shooting right here in and around Philly and which co-stars Lili Taylor and Amy Madigan. But thanks to a tip a while back from Mr. DG himself, I nipped out to Roslyn on Friday to talk to the film's producer, Kristin Fairweather.
The movie, about a girl obsessed with global warming, is out in front of a trend, walking the sustainable walk in striving for the greenest movie set possible - not an easy feat given the large numbers of people (and size of egos) involved in most movie shoots.
I got to watch one of the last scenes to be shot, in which star Perla Haney-Jardine is asking and answering questions in a classroom (I get the impression this may happen quite a bit in the movie, so don't know if I'll even wind up recognizing any of the takes I was there for). And I had a chance to talk with some of the people involved about the green angle.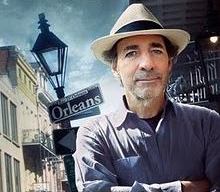 What with the five-year anniversary, there's plenty of media coverage this weekend of the Katrina disaster, sure to take you through the steps of how it unfolded.
Harry Shearer is more interested in getting at why it unfolded. The radio, movie and TV legend (he's 1/3 of Spinal Tap and the voice of Mr. Burns and Ned Flanders, for starters) finds the knee-jerk response - "well, there was a lot of water, and New Orleans is below sea level" - lacking, to put it mildly. And as someone who's adopted New Orleans as his hometown he has had a stake in finding better answers.
Shearer has devoted a few episodes of his weekly radio program Le Show (it's on WHYY at 4 p.m. Sundays) to interviews with people who understand New Orleans levees and who understand the Army Corps of Engineers (who built the levees), and he now has compiled their perspectives along with other relevant footage into a movie, The Big Uneasy, that will play just one night, Monday, August 30, nationwide. Here in Philly it will be at the Ritz East. (7 and 9:30 p.m.)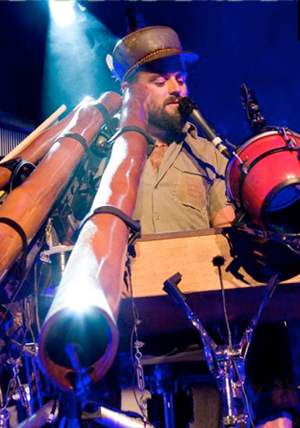 As we noted in our post a couple weeks back on Philly's mewithoutYou, musical acts with tour buses running on vegetable oil are no longer unique as more and more eco-conscious musicians strive to eliminate the waste associated with their lifestyle. Even owning a solar-powered home, as does Australian rock star Xavier Rudd, is laudable but no longer the headline-grabber it once was.

In an increasingly crowded 'green' bandwagon, bands and artists are coming up with new ways to grab attention while doing good, and Rudd, who plays the TLA tonight (in support of new album Koonyum Sun), has an interesting one: All the recyclable items from this tour are collected as the bus rolls from town to town and at each concert stop one lucky fan gets a free ticket to the show in exchange for conveying the haul to a local recycling center.

Travis Tracey, who's helping organize the tour, says he has "received an amazing response from our fans who were more than willing to help out and grateful that the Xavier Rudd tour is offering this opportunity and doing what we can to preserve our planet. What really got me was that a majority of those offering to pick up the recyclabes already had a ticket to the show and just wanted to join our cause!"

In Philadelphia the chosen fan is Kris Tresley, who confirms Tracey's take: "I responded with no hesitancy." After all, she says. "recycling is one part of being green I know how to do best as I have done so since I was a kid. I imagine people across the planet feel recycling in particular is a pretty friendly thing to be asked to help with, and extra friendly for those not deep in the knowledge of living green.
"Some people like me do as much as they can and we are still learning better ways to live. I would imagine many start with recycling. I did. I also wondered when else have I ever, or will I ever, read an email that says 'swing by the band's tour bus' -- just reading that is fantastic."
Tresley ends on a musical note: "Xavier Rudd live includes a very earthy feel. and the beats are infectious, at times very intense. Overall the music is raw and stripped down. I am very much looking forward to Thursday night!"