Hearth
Earth to Philly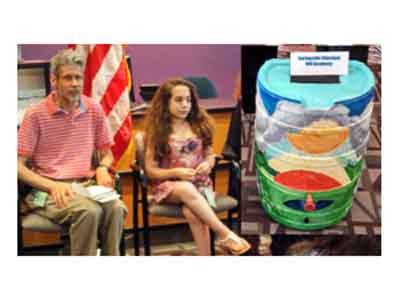 Here's another update from the Energy Coordinating Agency, this time bringing you more information than you thought you needed about rain barrels, courtesy of ECA's Matthew Wilk.
I had been working with Liz Robinson, Executive Director of the Energy Coordinating Agency (ECA) and a few other ECA staff members to coordinate displays for "The Art and Science of Rain Barrels"; an exhibit at the Environmental Protection Agency to raise awareness on the importance of managing storm water in Philadelphia.
I was expecting a small, intimate gathering with just a handful of people, so when I walked into a room filled with teachers, children, artists, community members and executives of non-profits, all mingling and reading information on rain barrels, I was quite surprised! It was really incredible seeing people from all different walks of life all gathered together for a single cause.
Earth to Philly presents another update from our partners at the Energy Coordinating Agency:
With summer rolling in, thoughts turn to the beach, backyard barbecues and warm summer nights with friends and family. This summer though, we're also remembering that Hurricane Sandy hit 8 months ago and thousands of people are still rebuilding their homes and communities.
We are glad to have some good news to share with you about the Sandy Recovery effort. New Jersey's Department of Housing and Urban Development (HUD) has unrolled the reNew Jersey Stronger program, which provides up to $150,000 in grants for qualified homeowners to retrofit and rebuild their homes to an acceptable energy standard.
Here's another update from the Energy Coordinating Agency.
Will 2013 be the Best Year Yet to Improve Your Home's Energy Efficiency?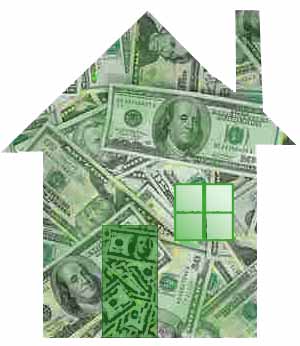 Now that spring has sprung, things are really looking bright for home energy efficiency in the Philadelphia region. The EnergyWorks Program has been extended through September of 2013 by DOE. Starting on April 1st the first six monthly payments of the EnergyWorks loan are on the house! As if that's not enough, both PGW and PECO are getting ready to announce new rebates that are bigger and better than ever. EnergyWorks, the region's whole house energy efficiency program has already helped more than 1,400 area homeowners save energy and increase the comfort of their homes. EnergyWorks will save homeowners millions of dollars over the life of the improvements.
Frances Moore Lappe kicked off a whole subgenre of ecolocgy literature with her beststilling Diet for a Small Planet in 1971. The book challenged assumptions about the redistribution of food and how people's everyday actions might impact the global picture. Her latest, EcoMind, is a book devoted to overcoming mental habits that become obstacles to sustainable progress, and it's just out in paperback. We spoke by phone a few days ago.

Earth to Philly: When you originally wrote Diet for a Small Planet you were pulling together a lot of info on food and economics that people hadn't examined to such an extent. Did you see your main mission as conveying this data or changing the way people were thinking about these problems?
Frances Moore Lappe: I would say the latter, although I wouldn't have had that phrase then. But I was sitting in the U.C.-Berkeley library with my dad's slide rule, putting numbers together while the headlines were blaring to us that the world is running out of food famine is inevitable, scarcity is the cause of hunger, and my youthful intuition was that if I could just figure food out -- food is so basic, if we can't figure out why we're not feeding ourselves, all of us, that's a problem -- if I could just figure that one out then that would unlock the mysteries of economics and politics for me.
So I started with that one question, why are people hungry? Is it true that we're running out of food? And within a few months of putting the numbers together I had this shocking moment when I realized that we were actually creating scarcity out of plenty - that there was more than enough for all of us, but we had created this incredibly inefficient food system because the concentration of wealth and power meant that people couldn't buy the food they needed and it got diverted into feed -- and now, of course, into fuel -- and so today we have 20 to 30 percent more food for each of us, and yet there are as many people hungry today as there were when I wrote Diet for a Small Planet.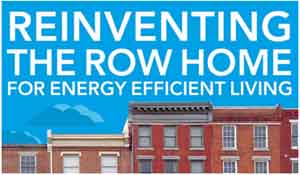 Guest post by the Energy Coordinating Agency.
The Philadelphia History Museum's Philadelphia Voices Community History Gallery is now featuring an exhibit on The Energy Coordinating Agency (ECA)!
ECA has worked to transform homes and neighborhoods into sustainable, affordable and healthy environments for almost 30 years, saving energy and water, using the best techniques and technologies available, and training thousands of men and women for the clean energy economy.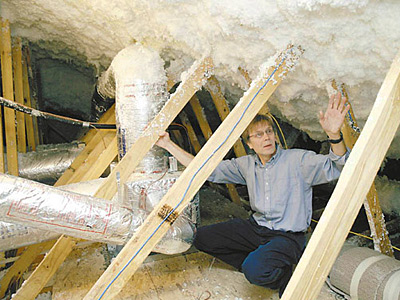 Experts from EnergyWorks, which helps homeowners make their homes more energy-efficient, will chat live today starting at 12:30 p.m. On a mobile phone? Click here to join the chat.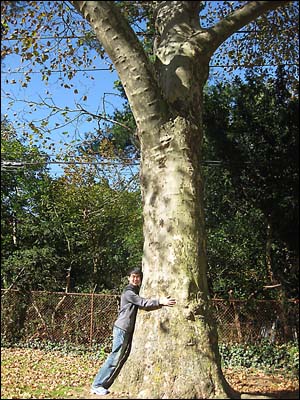 Does this happen to you? I sometimes go past a corner in Roxborough and think, something's wrong. This doesn't look right. At first I may not be able to put my finger on it, but then I realize that a big tree that used to be part of the scenery has been cut down. The scene now has too much sky, and less character than before.
As trees age, cutting them down does sometimes become necessary. And I hope the ones involved were removed for reasons of health and safety rather than commercial expediency. But either way, we need to be sure we're keeping up on the other end, planting new trees that will help beautify our neighborhoods in addition to other benefits (like, you know, oxygen).
If you have space in your yard for a tree, you have until the end of the month to apply for a free one from TreePhilly. Here's the key pitch from their press release.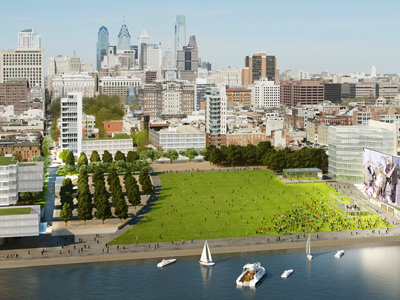 Here is today's Editorial from the Daily News about a victory for fans of the Delaware waterfront.
THE SYMBOL of our squandered, inaccessible Delaware waterfront is not so much the presence of the big-box stores like Walmart, but what lies directly behind Walmart: a hurricane fence plastered with large "No Trespassing" signs (and plastered, as well, with trash). That fence and those signs say everything about how we have, until recently, treated one of the city's great treasures, especially people's access to that treasure.
Slowly but surely, that began to change five years ago, when thousands of citizens participated in creating a new master plan for the central Delaware waterfront, which in turn has led to new trails, a new park, and plans for much more. Last week that very parcel behind Walmart was acquired for a new wetlands park with a $1.25 million grant from the state's Department of Conservation and Natural Resources (and a donation from the property's owners). The park's plan and creation will be overseen by the Delaware River Waterfront Corporation, which acts as the steward of the waterfront.