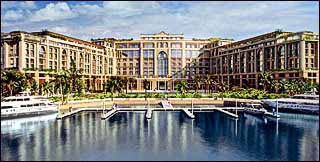 About this blog
Earth to Philly is a weblog focusing on earth-conscious technology, trends and ideas, from a Daily News perspective. We look at the "green" aspects of
your home,
business,
food,
transportation,
style,
policy,
gadgets
and
artwork.
If you have a Philly-related story,
Click here to let us know about it!

The experts at Philadelphia's Energy Coordinating Agency answer your energy questions in our regular feature Stay Warm, Stay Green. Send in your question or questions to energy@phillynews.com.
Look for Jenice Armstrong to supply tips on green living as well as occasional columns on the subject of Green. She also blogs at Hey Jen.

Becky Batcha stays tuned for the here-and-now practical side of conservation, alternative energy, organic foods, etc. - stuff you can do at home now. Plus odds and ends.
Laurie Conrad recycles from her ever-growing e-mailbag to pass along the latest travel deals, fashion statements, household strategies, gadgets, cool local events and other nuggets of interest to those who appreciate a clean, green world.

Vance Lehmkuhl looks at topics like eco-conscious eating, public transportation and fuel-efficient driving from his perspective as a vegetarian, a daily SEPTA bus rider and a hybrid driver, as well as noting the occasional wacky trend or product. Contact Vance with your 'green' news.
Ronnie Polaneczky sees the green movement through the eyes of her 12-year-old daughter, who calls her on every scrap of paper or glass bottle that Ronnie neglects to toss into the house recycling bins. Ronnie will blog about new or unexpected ways to go green. She also blogs at So, What Happened Was...

Sandra Shea and the DN editorial board opine on any green-related legislation or policy. And we'll pass along some of the opeds on the subject that people send us.
Jonathan Takiff will be blogging mainly about consumer electronics - those things that we love to use and that suck too much energy. He'll spotlight green-conscious gizmos made in a responsible fashion, both in terms of materials used and the energy it takes to run them.

Signe Wilkinson draws the comic strip Family Tree, which follows the Tree family as they try to live green in the face of nattering neighbors, plastic-wrapped consumer products, and the primal teenage urge to spend vast quantities of money on hair care products of dubious organic quality.

In addition to these updates from our newsroom bloggers, watch for an occasional feature, Dumpster Diver Dispatches, from Philadelphia's original "green" community of artists, the Dumpster Divers. You'll learn about creative ways to reuse and recycle while you reduce, and about the artists who are making little masterpieces from what others throw out.
Get our top stories
Follow EarthToPhilly

Newsletter
Get the latest newsletter delivered to your inbox daily.
© Copyright 2015 Philadelphia Media Network (Digital), LLC