Here's another update from the Energy Coordinating Agency.
Will 2013 be the Best Year Yet to Improve Your Home's Energy Efficiency?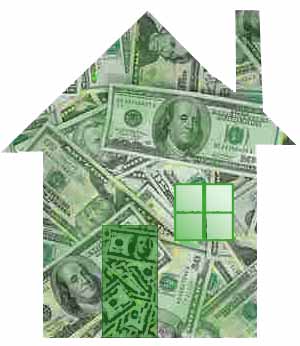 Now that spring has sprung, things are really looking bright for home energy efficiency in the Philadelphia region. The EnergyWorks Program has been extended through September of 2013 by DOE. Starting on April 1st the first six monthly payments of the EnergyWorks loan are on the house! As if that's not enough, both PGW and PECO are getting ready to announce new rebates that are bigger and better than ever. EnergyWorks, the region's whole house energy efficiency program has already helped more than 1,400 area homeowners save energy and increase the comfort of their homes. EnergyWorks will save homeowners millions of dollars over the life of the improvements.
The EnergyWorks loan was always great: 0.99% and very consumer friendly. Now it's even better: the first six months are forgiven, really. The customer's first six regular payments of principal and interest for a qualifying EnergyWorks project will be made on the borrower's behalf by the EnergyWorks program. There are no "gimmicks" – no retroactive accrued interest, no escalation to a double digit rate like a finance company or some manufacturers' programs. Just True Fixed Rate Financing as low as 0.99% with EnergyWorks making the first 6 monthly payments.
Just in time for the hot summer ahead, qualifying retrofit or upgrade of central air conditioning is now an eligible improvement. This amazing offer of 6 free months on the loan payment is time limited, and not expected to last beyond June, so act today. There has never been a better time to improve the energy efficiency of your home. To learn more about how to save energy, save money and increase your comfort, call EnergyWorks at 215-609-1052.