Archive: February, 2013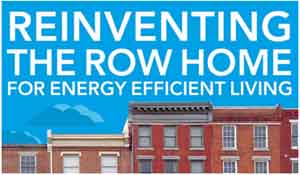 Guest post by the Energy Coordinating Agency.
The Philadelphia History Museum's Philadelphia Voices Community History Gallery is now featuring an exhibit on The Energy Coordinating Agency (ECA)!
ECA has worked to transform homes and neighborhoods into sustainable, affordable and healthy environments for almost 30 years, saving energy and water, using the best techniques and technologies available, and training thousands of men and women for the clean energy economy.
NOTE: Cross-posted from Jonathan Takiff's Gizmo Guy.
Go-green initiatives from the Philadelphia Phillies and Drexel University (what, no Eagles?) have helped jump start the Keystone Solar farm into being. And today to a "2013 Project of Distinction" honor at the PV America East 2013 trade show meeting at the Pennsylvania Convention Center.
Keystone Solar is the state's largest solar panel project, harvesting some 8,000 megawatt hours of sun juice per year. At the PV (Photovoltaic) show today, this Lancaster County install was cited as a "tribute to innovative energy marketing and exemplary project development." The former reflects on Keystone Solar's securing of a 15 year power purchase agreement with Exelon Generation with the backing of retail energy buys by high profile entities including the Phillies and Drexel, plus Franklin & Marshall College, Juniata College, Millersville University, the Clean Air Council and others.