Wheels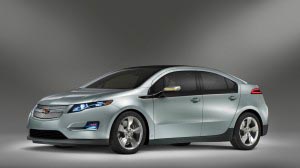 Have you driven a Ford lately? Me neither. Nor will I be doing so any time soon, apparently, since Ford's electric division just gave Philly a big flat tire by excluding us from the list of 19 major cities where the company will be unveililng the new Focus Electric in 2011.
I mean, come on. Take a look at this list and try to make sense of why Philadelphia is not included. Maybe the original list had 20 spots and we were at #20 - right after Atlanta, Austin and Houston, Texas; Boston, Chicago, Denver, Detroit, Los Angeles, San Francisco, San Diego, New York, Orlando, Fla., Phoenix and Tucson, Ariz.; Portland, Ore.; Raleigh Durham, N.C.; Richmond, Va., Seattle, and Washington, D.C.
Seriously, what exactly was the criterion here? Certainly not size and/or national/historical prominence. I realize this isn't California or anything, but we do have a 'green' car culture here too - heck, we even have an electric car-charging station already. What gives, Ford? I went through a phone labyrinth in an attempt to find an answer but none was forthcoming by my deadline. (I will update with whatever answer is forthcoming.)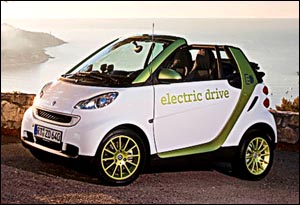 Looks like Philly's moving into the century of sustainability with a couple of encouraging tech developments.
First, from today's Daily News, Gloria Campisi reports on a city-funded program to cut business and home energy consumption....
It sounds like a sci-fi movie.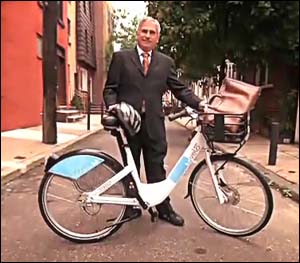 The weather today and tomorrow is perfect for some nice, urban pedal-pushing. Why not try out one of the cool two-wheelers being demontrated by Bike Share Philadelphia? The organization wants to bring bike-sharing to the city - a notion more overdue than my latest credit-card bill.
The first demonstration takes place today in front of the Academy of Natural Sciences, 1900 Ben Franklin Parkway, from 4 PM to 8:30 PM. Tomorrow's demo is at Love Park on JFK Plaza, from 9 AM to 2 PM.
(For a lovely piece about the potential of the program, see Andrew David Watson's "Philadelphia Stories" video.)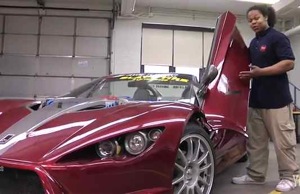 Those West Philly Hybrid X kids are at it again.

Yes, they lost their three-year-long battle to win the $10 million X Prize.

But they've rebounded beautifully by entering another very cool competition: "GE Ecomagination Challenge: Powering the Grid" – a $200 million, international contest to come up with ideas to "reimagine" the world's energy grid.

So far, more than 2,100 entrants from 87 countries have entered the contest, part of which allows the public to vote, via the GE website, for ideas they think have the greatest potential to affect the environment.

West Philly Hybrid X has two cool entries - a proposal for a green-technology high school (hybrid school buses and green roof, anyone?), and one that allows electric cars to return unused energy to the power grid.

And guess what? As of yesterday, of all 2,100-plus entries, West Philly ranked 28th in most votes cast.

To learn more about the contest and – better still, to vote for these awesome kids one more time - click here.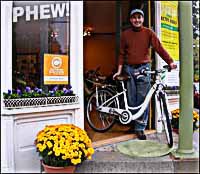 Now here's a pretty new and innovative idea: The rent for a local shop in Mt. Airy will be tied to the cost of crude oil.
That's because it's an electric bicycle store, and their sales rise and fall as does the price of gas. The landlord, Pam Rogow, mentioned it and sent along a press release, which explains the logic behind this oddity. Will the idea catch on with other, related businesses? Too soon to tell, but here's the lowdown:
Starting this September., the rent for Philly Electric Wheels, the only store in Philadelphia dedicated to electric bicycles, will be will be pegged to the price of light crude oil.

Store owner Afshin Kaighobady says sales increase when the cost of gasoline rises. For the store's second year, he re-negotiated terms with his landlady based on their shared assumption that that trend will continue and we can all do our part to lower the carbon imprint..

It costs about penny a mile to ride an electric bicycle, he says, and you can go up to 20 mph and as far as 25 or more miles on a single full charge from an ordinary wall socket. Plus, it's fun, an antidote to rising gasoline prices if there ever was one.

"My other car is an electric bicycle" is the favorite slogan in the store, called "Phew!" by its fans.

The corner store is located in the Green on Greene building, at the corner of Carpenter Lane and Greene Street, just west of Lincoln Drive. The monthly rent on the 550 sq. ft. storefront will be pegged to $80/barrel, starting in September. (In 2008, the average price was $91 per barrel with a high of $126. The average for 2009 was $53/barrel. It is currently $80 per barrel, the baseline for rent in the store.)

Whatever percent that rises (or falls), so goes the rent. If recent past is precedent, that rent would range from $625 to $1575. "Past is precedent," building owner Pam Rogow says. "The cost of crude will continue to rise."

Phew has gone crude!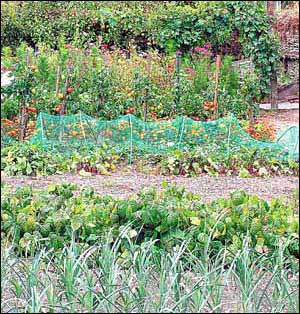 There are a few good Earth to Philly-related items in the Daily News this week, and I wanted to be sure you caught them, so I tossed them into this roundup:
First, today's Features cover story is for all those who belong to CSAs or patronize farmers' markets and wind up with a bunch of produce they're not sure what to do with. Heck, it could even work for Michelle Obama. The point is helping you find the right ways of using and enjoying the fruits and vegetables of your labor.
And City Howl Help Desk continues to parse the finer points of how things get thrown away (or not) in Philly: Philadelphia citizen seeks a trash can for his block in Point Breeze neighborhood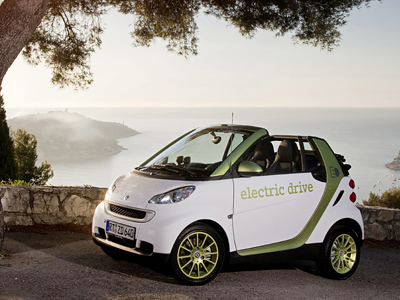 The electric-car market in America is still moving in what might be called fits and starts.
I'm happy to report that the same cannot be said of the Smart Electric Drive, which I had the opportunity to drive on Saturday, with the car's first Pennsylvania appearance at Smart Center Trevose (up on Street Road just past the tip of Roosevelt Boulevard).
The electric "fortwo" is built around the same engine as a Tesla and will go around 83 miles between charges and can be charged by a regular household outlet. (More detailed specs available here.) As distances go for electrics that's relatively small, but then, so is the Smart car, whose tiny size gives it a higher efficiency in converting energy.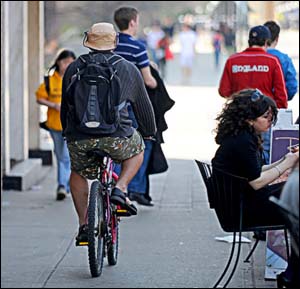 Today there's another skirmish in the Great War between Stu Bykofsky and the Bicycle Coalition of Philadelphia. As you may recall, the last was capped with a live chat where Stu debated Alex Doty on the need for bike lanes and/or the need for bike enthusiasts to sit down and shut up, depending on who you asked.
Earth to Philly won't pretend to be any kind of ultimate arbiter. I think I can speak for the whole Earth to Philly team in saying we're pro-bike, pro-bike-lane, and pro-Stu. But a couple of different observations are in order.
In the chat, Stu dismissed Alex's reference to Bicycle Ambassadors, saying he'd never seen a single one. That could be sample bias, given that Stu's not a big bike-rider. Neither am I, but I've seen them before at green-related outdoor events and especially last weekend at the bike race. It just seems logical that if you're trying to educate bicyclists you would put your ambassadors where people interested in bicycling would be likely to be, no?