Advice
Earth to Philly presents another update from our partners at the Energy Coordinating Agency:
With summer rolling in, thoughts turn to the beach, backyard barbecues and warm summer nights with friends and family. This summer though, we're also remembering that Hurricane Sandy hit 8 months ago and thousands of people are still rebuilding their homes and communities.
We are glad to have some good news to share with you about the Sandy Recovery effort. New Jersey's Department of Housing and Urban Development (HUD) has unrolled the reNew Jersey Stronger program, which provides up to $150,000 in grants for qualified homeowners to retrofit and rebuild their homes to an acceptable energy standard.
Here's another update from the Energy Coordinating Agency.
Will 2013 be the Best Year Yet to Improve Your Home's Energy Efficiency?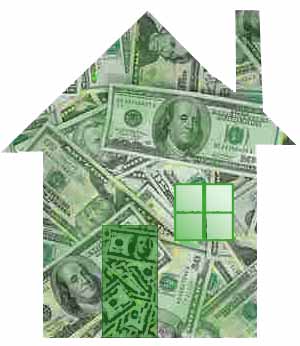 Now that spring has sprung, things are really looking bright for home energy efficiency in the Philadelphia region. The EnergyWorks Program has been extended through September of 2013 by DOE. Starting on April 1st the first six monthly payments of the EnergyWorks loan are on the house! As if that's not enough, both PGW and PECO are getting ready to announce new rebates that are bigger and better than ever. EnergyWorks, the region's whole house energy efficiency program has already helped more than 1,400 area homeowners save energy and increase the comfort of their homes. EnergyWorks will save homeowners millions of dollars over the life of the improvements.
Frances Moore Lappe kicked off a whole subgenre of ecolocgy literature with her beststilling Diet for a Small Planet in 1971. The book challenged assumptions about the redistribution of food and how people's everyday actions might impact the global picture. Her latest, EcoMind, is a book devoted to overcoming mental habits that become obstacles to sustainable progress, and it's just out in paperback. We spoke by phone a few days ago.

Earth to Philly: When you originally wrote Diet for a Small Planet you were pulling together a lot of info on food and economics that people hadn't examined to such an extent. Did you see your main mission as conveying this data or changing the way people were thinking about these problems?
Frances Moore Lappe: I would say the latter, although I wouldn't have had that phrase then. But I was sitting in the U.C.-Berkeley library with my dad's slide rule, putting numbers together while the headlines were blaring to us that the world is running out of food famine is inevitable, scarcity is the cause of hunger, and my youthful intuition was that if I could just figure food out -- food is so basic, if we can't figure out why we're not feeding ourselves, all of us, that's a problem -- if I could just figure that one out then that would unlock the mysteries of economics and politics for me.
So I started with that one question, why are people hungry? Is it true that we're running out of food? And within a few months of putting the numbers together I had this shocking moment when I realized that we were actually creating scarcity out of plenty - that there was more than enough for all of us, but we had created this incredibly inefficient food system because the concentration of wealth and power meant that people couldn't buy the food they needed and it got diverted into feed -- and now, of course, into fuel -- and so today we have 20 to 30 percent more food for each of us, and yet there are as many people hungry today as there were when I wrote Diet for a Small Planet.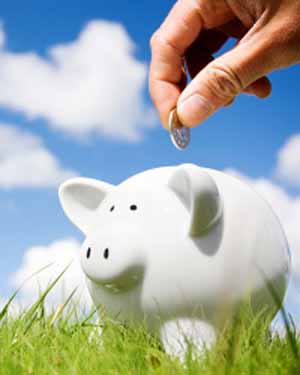 Earth to Philly is glad to welcome back the Energy Coordinating Agency, which will be guest-posting here on a monthly basis throughout 2013. Here's the first installment:
Thank goodness we didn't go over the cliff, but we will all feel a pinch as our payroll tax deduction goes back to the pre-2011 level. If you're looking for a proven way to save money in 2013, look at your energy bills. Savings abound:
1. The biggest opportunity is to save energy.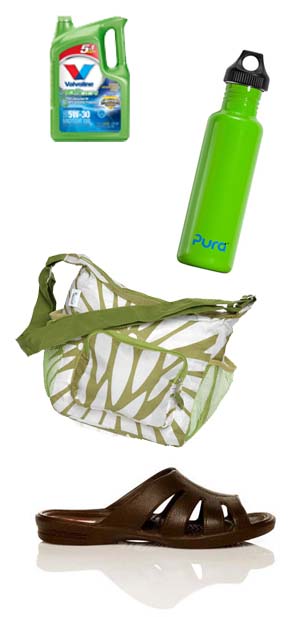 Here it is Earth Day, kicking off what this year might be called "Earth Weekend," which happens to coincide with Easter Weekend. We'll skip any tips on how to do Easter in a green way, though, and keep the tone more ecumenical for the planet.
With the caveat that the most sustainable approach is always to reduce your buying of new stuff, here, on the premise that you're going to buy some stuff anyway, are some options that can replace some of the less earth-friendly choices out there.
For instance, if you're repsonsible for a car, you're probably going to need motor oil. Valvoline wants you to know (to the point of sending out unsolicited samples of not just oil but a huge plastic emergency gas can) that it now offers motor oil that is 50% recycled and the company's web site has a mail-in offer where you can try it for free. Calling it "NextGen," Valvoline says the oil is "better for the environment and great for your engine." We'll take them at their word for that: If nothing else, Valvoline was the only auto-product company that seems to have a done a big Earth-Day-related PR blitz, so they have that in their corner.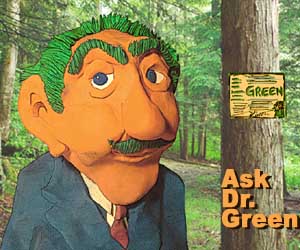 Question: Dr. Green, one of my New Years' resolutions is to save money,but it's getting tougher with the price of electricity going up. I want to shop for electricity, but I don't quite understand what to do. What does it even mean to switch electricity suppliers? What benefit do I get from shopping?
Answer: Shopping for electricity is actually pretty easy once you understand the basics. The good news is that very real savings of 10% to 20% are available to all PECO customers.
The first step is to understand how electricity is sold. Electricity services are divided into three parts: distribution, transmission, and generation: distribution includes the delivery of power to the user; transmission connects the local network to the power plants, and generation is the production of electricity. For years, PECO has done all three. PECO would generate the electricity, transmit it to the local level, and then deliver it to the user.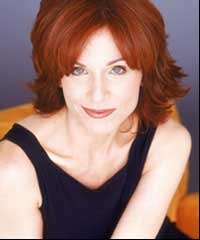 It's a given that New Year's resolutions to "eat healthy" usually fail within the first month. A lot of times it's because a dieter's wish to do the right thing isn't accompanied by enough information on how and motivation to stick to it. But an initiative from the Physicians Committee for Responsible Medicine looks to help participants keep the momentum up with a constant barrage of information and motivation from celebrity coaches in addition to vast Web-based resources.
The 21-Day Vegan Kickstart is up and running in various cities including Philly, and with even the Associated Press reporting the mainstreaming of veganism, many people are trying it on for size. The PCRM program - similar to our home-grown Vegan Pledge we told you about last year, which is going again this year with another spur in Phoenixville - showers those trying out veganism with recipes, testimonials and one-on-one advice from nutrition experts about the transition.
Every day a new celebrity coach provides a message for further motivation. On Tuesday, Jan. 11, participants will hear from Marilu Henner, the TV/Movie/Stage actress unforgettable as Elaine Nardo in 'Taxi.'