Here's another update from the Energy Coordinating Agency.
Will 2013 be the Best Year Yet to Improve Your Home's Energy Efficiency?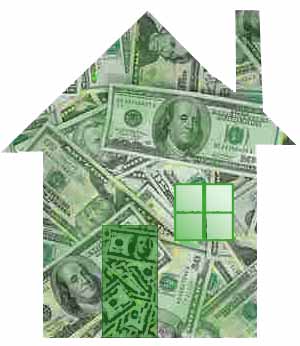 Now that spring has sprung, things are really looking bright for home energy efficiency in the Philadelphia region. The EnergyWorks Program has been extended through September of 2013 by DOE. Starting on April 1st the first six monthly payments of the EnergyWorks loan are on the house! As if that's not enough, both PGW and PECO are getting ready to announce new rebates that are bigger and better than ever. EnergyWorks, the region's whole house energy efficiency program has already helped more than 1,400 area homeowners save energy and increase the comfort of their homes. EnergyWorks will save homeowners millions of dollars over the life of the improvements.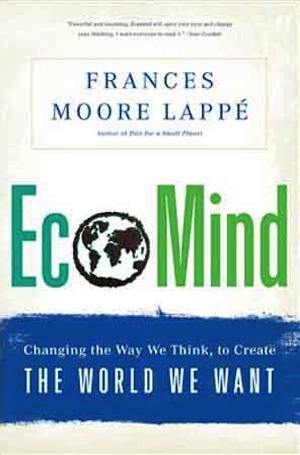 Frances Moore Lappe kicked off a whole subgenre of ecolocgy literature with her beststilling Diet for a Small Planet in 1971. The book challenged assumptions about the redistribution of food and how people's everyday actions might impact the global picture. Her latest, EcoMind, is a book devoted to overcoming mental habits that become obstacles to sustainable progress, and it's just out in paperback. We spoke by phone a few days ago.

Earth to Philly: When you originally wrote Diet for a Small Planet you were pulling together a lot of info on food and economics that people hadn't examined to such an extent. Did you see your main mission as conveying this data or changing the way people were thinking about these problems?
Frances Moore Lappe: I would say the latter, although I wouldn't have had that phrase then. But I was sitting in the U.C.-Berkeley library with my dad's slide rule, putting numbers together while the headlines were blaring to us that the world is running out of food famine is inevitable, scarcity is the cause of hunger, and my youthful intuition was that if I could just figure food out -- food is so basic, if we can't figure out why we're not feeding ourselves, all of us, that's a problem -- if I could just figure that one out then that would unlock the mysteries of economics and politics for me.
So I started with that one question, why are people hungry? Is it true that we're running out of food? And within a few months of putting the numbers together I had this shocking moment when I realized that we were actually creating scarcity out of plenty - that there was more than enough for all of us, but we had created this incredibly inefficient food system because the concentration of wealth and power meant that people couldn't buy the food they needed and it got diverted into feed -- and now, of course, into fuel -- and so today we have 20 to 30 percent more food for each of us, and yet there are as many people hungry today as there were when I wrote Diet for a Small Planet.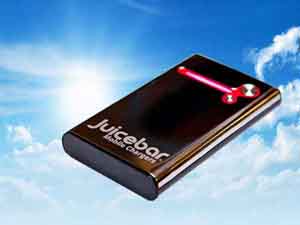 Mobile, mobile, mobile. Whatever it is, gotta have it on the go, and that includes solar energy. Especially on Earth Day.
So the Juicebar Mobile Charger is really using the word twice: It's for charging your "mobile," and it's mobile itself. Best of all, it can be charged on the go.
About the size of an original iPod, the device has a solar panel built into one side and a couple of stylish buttons on the other.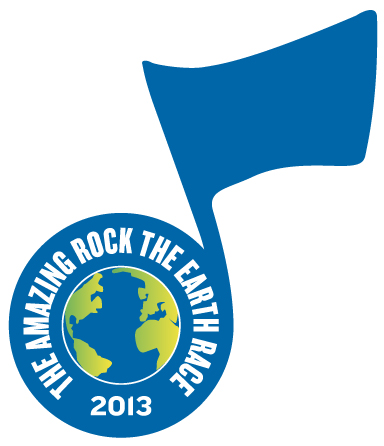 So Earth to Philly got a pitch to write up a new Earth Day event - The Amazing Rock the Earth Race, which will take place over 7 hours on April 21st "in Denver, Boulder and other spots along the Front Range." Specific race details are somewhat sketchy, though there will be "mental and physical challenges."
I'm guessing the main physical challenge won't be getting oneself to Boulder from Denver or vice versa, given that one round trip would equal two marathons - something people rarely pull off within a 7-hour time window. Oh, also, all participants need to be able to drive.
This suggests that whatever else it involves in terms of feel-good earth-friendly consciousness raising, this event exhorts up to 75 2-person teams, i.e. 75 vehicles, to drive all over the "Front Range" for a day.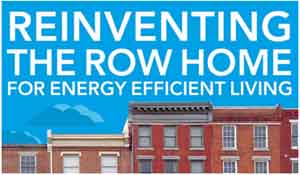 Guest post by the Energy Coordinating Agency.
The Philadelphia History Museum's Philadelphia Voices Community History Gallery is now featuring an exhibit on The Energy Coordinating Agency (ECA)!
ECA has worked to transform homes and neighborhoods into sustainable, affordable and healthy environments for almost 30 years, saving energy and water, using the best techniques and technologies available, and training thousands of men and women for the clean energy economy.
NOTE: Cross-posted from Jonathan Takiff's Gizmo Guy.
Go-green initiatives from the Philadelphia Phillies and Drexel University (what, no Eagles?) have helped jump start the Keystone Solar farm into being. And today to a "2013 Project of Distinction" honor at the PV America East 2013 trade show meeting at the Pennsylvania Convention Center.
Keystone Solar is the state's largest solar panel project, harvesting some 8,000 megawatt hours of sun juice per year. At the PV (Photovoltaic) show today, this Lancaster County install was cited as a "tribute to innovative energy marketing and exemplary project development." The former reflects on Keystone Solar's securing of a 15 year power purchase agreement with Exelon Generation with the backing of retail energy buys by high profile entities including the Phillies and Drexel, plus Franklin & Marshall College, Juniata College, Millersville University, the Clean Air Council and others.
So according to today's Inquirer, SEPTA is pioneering new sources of revenue, extending the "ad-wrapped bus" concept to regional-rail trains.
If this is the future, well, it's not bad. The Prohibition-themed car looks pretty cool, actually, though I wonder how much sunshine the "Sunshine Express" is really bringing into its passengers' mornings ... vs. how much cringing. I also wonder why Colt .45 for buses was nixed, while Bailey's Irish Cream on train cars is fine. And ads for cars on a train? Isn't that kind of self-defeating?
All that is probably moot, though, as I almost never take the train: I'm a bus rider.
The greener portions of the Web were abuzz this morning with the 'conversion' of UK environmentalist Mark Lynas from anti- to pro-GMO campaigner, centering especially on a takedown by Tom Philpott at Mother Jones of many of Lynas's arguments.

The good news is that the organic vs. GMO debate is generally growing more nuanced and particular, moving in from the extremes of "only GMOs can feed the world / GMOs will kill us all!" As Philpott points out, Lynas does make a couple of salient points about the opposition. But he proves apparently unable to counter detailed rebuttals to some of his own newly-streamlined "feed the world" claims. Check this passage dealing with Doug Gurian-Sherman points critiquing Lynas, which the latter called "a couple of minor issues with my speech." But, says Philpott, these points
are, in fact, fundamental. Lynas' pro-GMO arguments hinge on the idea that GMOs are necessary because other ag technologies and methods aren't up to the task. But that's just not true. Gurian-Sherman counters that conventional breeding actually outpaces genetic engineering when it comes to increasing crop yields. And he points to the work of Iowa State University scientist Matt Liebman, who co-authored a peer-reviewed 2011 paper (along with a USDA scientist among others) showing that diverse crop rotations along with nitrogen-fixing cover crops maintain crop yields while drastically reducing the need for synthetic fertilizers and herbicides while leaving groundwater cleaner.
The argument over the best way, with all factors considered, to improve agriculture to benefit humankind is not going to be over anytime soon. A Stanford study got major coverage this past fall for its declaration that organic
offers no advantage. But the scope of the study seemed to many to rely on organic cherry-picking and ignored questions that would be more difficult to fit into the anti-organic rubric. As Mark Bittman put it in the New York Times, "the study was like declaring guns no more dangerous than baseball bats when it comes to blunt-object head injuries." He goes further to quote executive director of the Columbia Foundation Susan Clark:
"The researchers started with a narrow set of assumptions and arrived at entirely predictable conclusions. Stanford should be ashamed of the lack of expertise about food and farming among the researchers, a low level of academic rigor in the study, its biased conclusions, and lack of transparency about the industry ties of the major researchers on the study. Normally we busy people would simply ignore another useless academic study, but this study was so aggressively spun by the PR masters that it requires a response."
The industry ties were one thing, the algorithms used another. Or rather, some of the industry ties seemed to determine the algorithm. At least one co-author, Ingram Olkin, is known for the "Dr. Ingram Olkin multivariate Logistic Risk Function," known as a "key component in Big Tobacco's use of anti-science to attack whistleblowers and attempt to claim cigarettes are perfectly safe."
Frankly, it's hard not to see the pushback against organics and for GMOs as part of one push: To line the pockets of chemical pesticide manufacturers. And it's the persistence of pesticides in the GMO system that brings a fundamental flaw that remains even if one could wash away all the more colorful stories about its failings. If more food means more pesticides, that has lots of ramifications down the road, including, possibly... less food. Scientists at the European Food Safety Authority today released a report tying the use of certain insecticides more strongly than ever to the deaths of honeybees, which are a crucial player in keeping most of our food growing.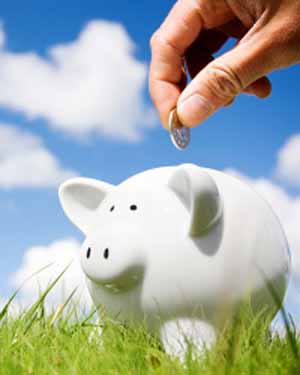 Earth to Philly is glad to welcome back the Energy Coordinating Agency, which will be guest-posting here on a monthly basis throughout 2013. Here's the first installment:
Thank goodness we didn't go over the cliff, but we will all feel a pinch as our payroll tax deduction goes back to the pre-2011 level. If you're looking for a proven way to save money in 2013, look at your energy bills. Savings abound:
1. The biggest opportunity is to save energy.
The EnergyWorks program has already helped more than 1,100 homeowners throughout the 5 county Philadelphia region to save money by saving energy. Whether you want to save money, increase your comfort, or do more to save the planet, improving your home's energy efficiency is your best bet. Thanks to funding from the U.S. Department of Energy, a typical home energy audit through EnergyWorks costs only $150. EnergyWorks now will also install a
programmable thermostat for FREE. Programmable thermostats can save approximately $ 200 in heating and another $150 in air conditioning costs every year! Financing as low as 0.99% is available through the Keystone HELP Loan.

Saving money on energy bills provides home owners the best return on investment!
Call: 215-609-1052 or www.energyworksnow.com.
It's been a while since we caught up with the latest goings-on of Philly's Dumpster Divers, the collective of artists who make cool stuff out of found objects and other throwaway elements. You may recall their previous awards banquets, the first South Street gallery, the second South Street gallery and other endeavors.
Partially, the lack of E2P coverage is because we just weren't posting as frequently in 2012. But another factor is that this "fringe" group of "offbeat" creative types has, over the past few years, been mainstreamed.
Not that the artists have changed their attitude or output - rather, society seems to finally be catching up with the Divers. This is evident in the title of their newest exhibition, which opens tomorrow and runs through Feb. 10th: "Upcycling Trash to Treasure." All along the Divers thought they were just creating fun and/or useful objets d'art out of trash - turns out they were "upcycling!"