Archive: May, 2011
Amy Rosenberg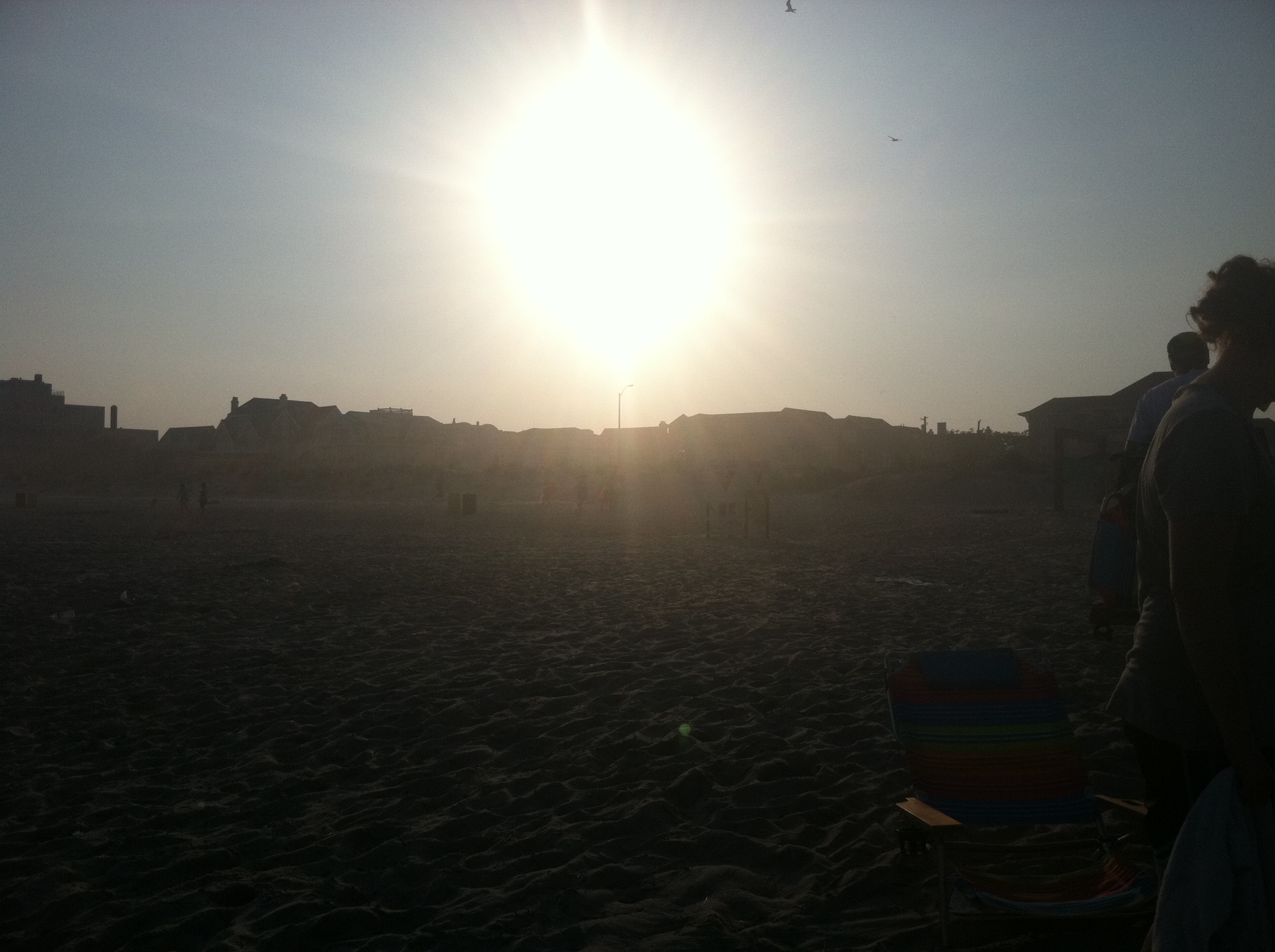 Was that nuts or what? Memorial Day 2011 will surely go down in the books as the most sudden dive into the deep end of summer in memory. Three solid days of beach weather and crowds. And warm water! Crazy. Over at Steve & Cookies in Margate, they were serving upwards of 600 meals a night. Everything from scallops (sold out by Memorial Day night) to Meatloaf (the better to warm up after a day of ocean swimming, or maybe just a desire to cling to one more winter meal). Some years, Memorial Day itself is an afterthought, with the big morning exodus back to Philly. But this year, as in the picture, people lingered on the beach till 7 p.m. and even later on Monday, traisping back to reality as the sun set over the long weekend. This year, as ever, there was inventory to be taken as the shore filled back in with its summer residents. One new grandson on the block, one new chocolate lab puppy, one person feeling better, another one looking at the arrival of an extended family summer with some new urgency and worry. The little local boys and girls who loved the beach as kids, rejected it a bit during some tween years, now embrace it with the gusto of Jersey shore local teenagers raised on a diet of Snooki and Jerseylicious. Seriously, kids, take it back online, will you? This is a family beach. Panicky merchants grabbed the first able body to walk in inquiring about counter help and offered an apron and an immediate shift. On Friday, as my daughter and I sat in a line of cars near the Margate bridge after running an innocuous little errand, I said to her, "This is beach traffic we're in." "I love it," she said. Well, alright then.
Amy Rosenberg
Seriously, is this the Jersey Shore or the Santa Monica Freeway? The new 9th Street bridge leading into Ocean City (left, photo by Douglas Bergen of OceanCity Patch) is a monster, higher, wider, faster than the old drawbridge, that turned in such a way as to slow you down as you eased into your shore destination. It felt right. This big guy, which will be joined by its twin span by 2012, is built for speed, though Ocean City police spokesman Steven Ang has already been warning people -- this means you, shoobies -- that there will be a "zero tolerance" for speeding on the new bridge, despite its obvious amenability to the pedal to the metal. Still, the question remains, will speeding really be a problem, or will the big headache be the opposite, backed up traffic? The other big change in Ocean City is that the old traffic circle outside Circle Liquors has been converted to a good old massive, confusing, which lanes go where intersection. I thought that old circle was ridiculous in that nobody seemed to be able to get on or off in a logical manner, but I don't know about this new configuration. There's a lot of waiting to make a left turn built into it, the lanes, so far, are confusing and it will take some getting used to figure out where that three quarters around the circle street is currently located (same place), only square. Good luck!!! At least , it's looking like great beach weather for the weekend. Nice and muggy. One other bridge note: Bicyclists were always part of the plan for hte new bridge, but now, officials are saying that real riders should stay off the sidewalk and stick to the shoulders. Remains to be seen how that works out. Just remember, one person's new bridge is another person's speed trap. No word on whether Circle Liquors plans to change their name. Here's on outbound shot of the new confusing intersection that replaced the old confusing circle (and took Pearl's Chinese restaurant with it).]]>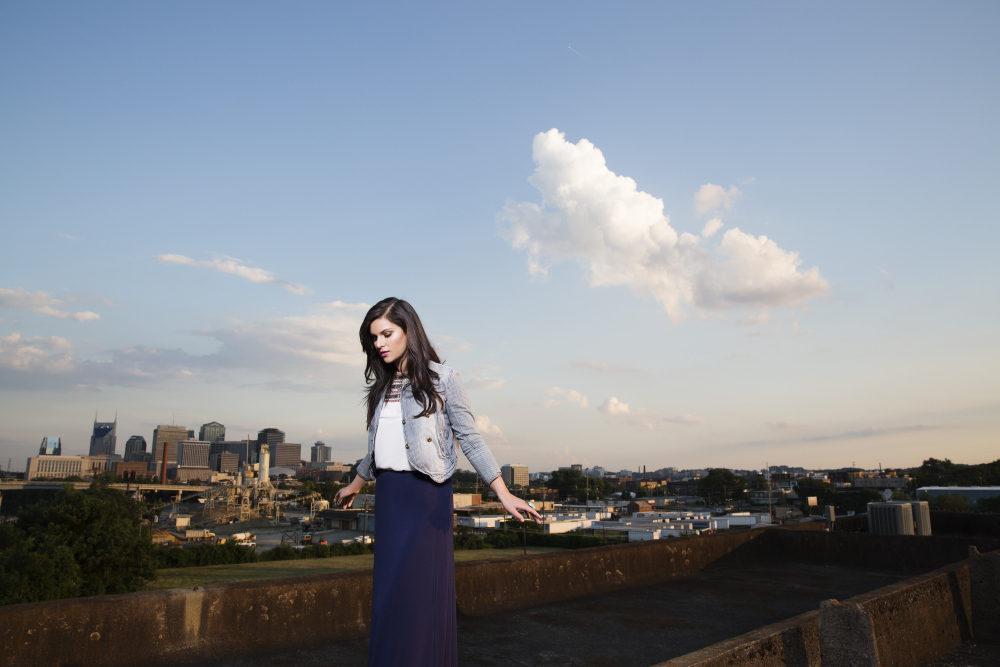 Amy Rosenberg
Inquirer's annual shore guide, featuring insider tips from a range of staffers (but not me; i shall be meting those out on the blog and on twitter, watch this space.). I know it's almost summer shore time because A. my dog is no longer allowed on the beach. and B), the public works guys are out there pointlessly raking the beach every day. One of these years, we shall A. Let dogs on the beach for a couple of very early hours in the summer. and B. Stop raking the sands clean of shells and all the things that make the beach what it is. In any case, check it out.
Amy Rosenberg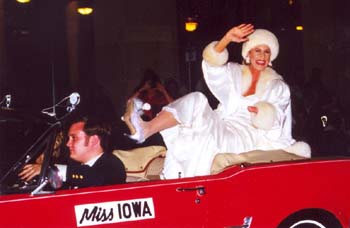 Nothing will ever replace the beloved, campy, groovy and actually exciting Miss America Parade on the Atlantic City Boardwalk, but the tourism folks at the city that's not actually dying have come up with what sounds like a pretty good idea:
An Armed Forces Parade to kick off the monster airshow, Thunder over the Boardwalk, which this year has been expanded to be a three-day festival of fighter jet and military prowess and skill.