Archive: January, 2011
Amy Rosenberg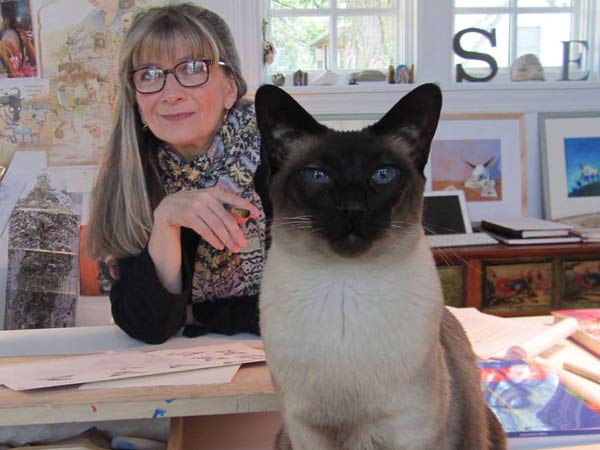 Ah, there she is, Miss Kitty Hiccups, your Miss'd America 2011, in her rightful place at the foot of the legendary runway in historic Boardwalk Hall. Authentic, baby, that's what we are in this town, even if our pageant tradition is now being carried on _ in most elegant and entertaining style _ by men in drag. As excellent host/lesbian in residence actress Suzanne Westenhoefer said, "Everything that happens in Vegas stays in Vegas, but everything that happens in Atlantic City matters." There was an impressive crowd of more than 1,200 people inside the ballroom at Boardwalk Hall Sunday night, at least as many as last year, the triumphant return of the drag pageant after a five year hiatus following the move that still stings, Miss America to Las Vegas. Or, as Rich Helfant, president of the Greater Atlantic City GLBT Alliance referred to that event, "the two-hour infomercial for DSW shoes." That event continues to insult its historic origins, this year featuring a pathetic "show me your shoes parade" on some concrete plaza in Vegas _ yes, sponsored by DSW _ and even Mr. Peanut was dragged out to Vegas. Et tu, Mr. Peanut? Miss'd America, meanwhile, traditionally held the day after Miss A, continues its unlikely rise to the mainstream. This year's theme was "Boardwalk Empress" and the highlight of the whole night _ other than the dominatrix Cinderella routine performed by Miss Dallas Dubois and the awesomely lipsynched yodeling from Miss Gusty Winds _ might have been the opening film, a pitch-perfect parody of the opening to the HBO Series, complete with red rollers (which audience members initially mistook as, sorry, used tampons) washing up on the feet of Sandy Beach, the genius behind the whole endeavor, aka Robert Hitchens.
What I also found interesting last night was the year in review montage from last year's winner, Michelle Dupree, aka, Scott Cooper, a nurse and single father from Bergen County. Cooper showed photos of himself in various gay pride parades, meeting with Matthew Shepherd's parents and, most touchingly, himself (not in drag) with his children and family. Dupree/Cooper seems to have embraced both sides of the Miss'd America phenomenon, both the campy satire and outrageousness of it, and its serious underpinnings as an AIDS fundraiser. He clearly saw himself as a positive gay role model and his appearances throughout the year as Miss'd A were as purpose minded as any Miss A platform. Congrats Scott/Michelle, you were truly a deserving Miss'd A. Not sure how Kitty Hiccups will interpret her role, but she certainly makes a beautiful and svelte beauty. And she was prepared: pulled those bobby pins right out of her cleavage when it came time to be crowned. Boardwalk Hall lacks a little of the chaotic craziness of the pageant's prior home, Studio Six, but a few more cocktail servers working the tables would take care of that nicely. Long may she reign.
Amy Rosenberg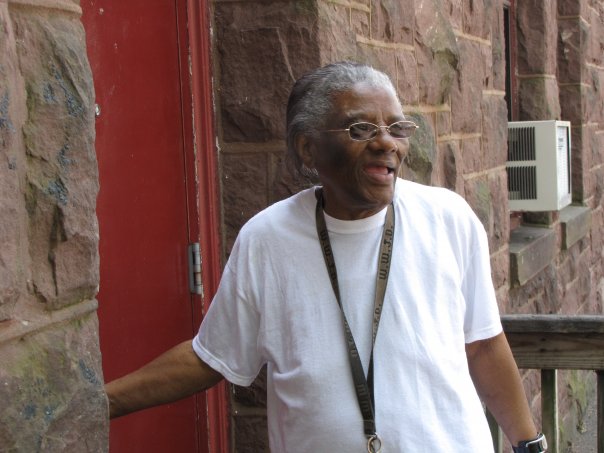 RIP Sister Jean Webster, who fed the homeless and anyone who showed up for 25 years, first out of her home on Indiana Avenue in Atlantic City, then out of the First Presbyterian Church on Pacific Avenue across from the Trump Taj Mahal. She called the people who came for meals her "guests" and said she never ever questioned why they were there, or if they were truly needy. She even welcomed the frugal regulars from New York's Chinatown who came over from the Taj Mahal for the free lunch buffet and then walked back over to the roulette table. It was all God's plan, she said, and everyone was there for their own reasons. Sister Jean, 76, had been fighting cancer for quite awhile. She died Monday afternoon. Funeral services were still incomplete. Donations in her memory may be sent to the Friends of Jean Webster, P.O. Box 5146, Atlantic City, NJ 08401.
Amy Rosenberg
No, not starring Snookie, though surely a Snooki opera can't be far behind. And if anyone can do it, it seems this opera company can. The production, by the Squonk Opera company, is slated for April 9th at the Algonquin Arts Theatre in Manasquan. Squonk is a company that specializes in these sorts of Your Hometown: the opera productions, (though Algonquin is more cautiously calling it a "multimedia musical adventure.") Meanwhile, Squonk, which looks like scrambled up Snooki anyway, is seeking your photos and video to use in the production. Specifically: "footage or stills from Highlands in the North to Seaside in the South and as far west as Freehold or Howell. Aerial footage is strongly desired. " Materials should be sent to Algonquin Arts Theatre, Attn Diane Raver, 173 Main Street, Manasquan, NJ 08736. Contact diane@algonquinarts.org for more info. The deadline to submit materials is January 25th, 2011.
In any case, here's some rare footage of Snooki singing: