Archive: March, 2012
Amy Rosenberg
They've been testing for awhile now in the dead of night (or so they say) but this morning I caught a glimpse of the tricks the Revel Ball might have up its sleeve when it goes live on April 2. It was purty. Revel officials, including Mitch Gorshin, the son of Frank Gorshin of Batman Riddler fame, whose baby it is, have proclaimed it a work of art and we shall judge it as such. It's pretty cool. As cool as the sky nature produced for sunrise? Maybe not. But it's got more going for it than another red corporate logo. Here's a shot I snapped this morning from Ventnor of the ball glowing blue against that spectacular sky.
Jacqueline L. Urgo
ATLANTIC CITY — I've never heard of a dirt donation before, but apparently after the Atlantic City Boardwalk Rodeo leaves town, one will be made.
Following an old tradition of animal acts on the famous Boardwalk, Atlantic City for the second time will welcome the renowned rodeo beginning March 30. It will run — literally — through April 1.
The rodeo, a competitive event sanctioned by the Professional Cowboy Rodeo Association, will be the largest such spectacle on the East Coast and will award up to $55,000 in prize money to cowboys and cowgirls from across the United States.
Amy Rosenberg
So when last we left the U.S. Army Corps of Engineers, it was a little awkward. Look, they did a pretty good job pumping up those vulnerable Ventnor beaches around Newport and New Haven, and made it possible for Revel to have an outpost they could presumptuously refer to as Revel Beach, but their timing was ridiculous. In the middle of the summer? Clogging up the beaches with heavy equipment? Shutting down certain beaches? Officials tried to justify it, and they were gone in a couple weeks and left a pretty nice beach behind them, but, honestly, it was bone-headed. And they appear to have learned their lesson.
This week, they started an $18 million beach replenishment project for Atlantic City and Ventnor (which Army Corps of Engineers Philadelphia District Commander Lt. Col. Philip M. Secrist somewhat disingenously called "the first full-scale renourishment of the Atlantic City and Ventnor City coastal area since 2004." Um, guess he wasn't one of those who rented a house near the beach in Ventnor during last summer's replenishment. In any case, the Army Corps seems to have gotten the message. They will work their way down beach from now until June 29th, hang it up for summer, and resume their controversial reshaping of the beach apres Labor Day, on Sept. 5th. (Thereby ruining the most beautiful time of the year, as far as locals are concerned, September). Hopefully this replenishment will last a bit longer than last summer's, which got chewed up pretty bad from various and sundry nor'easters (tho not so much from the more ballyhooed Irene). And hopefully, their work will not mess up surf breaks and create rip tides and trenches and weird gullies that have been common complaints in other areas where they do their work.
Here's a picture from late last year of the very same beach that was replenished. Oops!
Jacqueline L. Urgo
CAPE MAY - Maybe you're not sure you want to go full tilt into the historical re-enactment lifestyle. But how about dipping your lace-up boots into the scene during a Victorian mystery weekend?
Participants in the Mid-Atlantic Center for the Arts & Humanities annual Sherlock Holmes Weekend will be encouraged to bop around town in a boater or point a parasol on March 16 through 18.
It will be a fun three days of hunting clues to solve "The Trial of Moriarity's Challenge," a specially written tale for this year's event.
Jacqueline L. Urgo
The dateline on a press release inviting reservations to Atlantic City's new casino says the dispatch comes from a place called "Revel Beach, Atlantic City, N.J."
That seems little odd since there is no place — at least not on a map.
Besides, Atlantic City is important enough that in journalism circles, it is what's known as a "stand alone" dateline. So well known is the Queen of Resorts that you don't even need to indicate the state when writing from ATLANTIC CITY.
Amy Rosenberg
So a sure sign that Revel is feeling right at home in Jersey as it gets ready for its not-so-soft opening April 2 (website crashing, ball intrigue mounting) is that it has asserted its ownership over an entire section of Atlantic City formerly known as the South Inlet and now, apparently, known as Revel Beach. It even got its own sign on the Atlantic City Expressway! Exit 1, not quite as catchy as the Exit Zero branding down in Cape May, but not too bad. (And, by the way, Exit 1 will also get you to Trump Plaza and Caesars and the Walk, not to mention Angelo's Fairmount Tavern, and, frankly, Revel is still a mile or two up Pacific Ave from there.) Meanwhile, Wayne Parry appears to have solved the riddle of the Revel ball, and, naturally, it involves, indirectly, the Riddler from Batman and a crumpled piece of pizza wrapper. Speaking of food, I learned yesterday that Jose Garces is literally cloning his Guapos Tacos Truck (lately parked at LOVE Park) and will park it on the Revel casino floor. All I can say is, Go for the Duck, and hopefully they won't run out of Esquites, the sweet corn with queso fresco.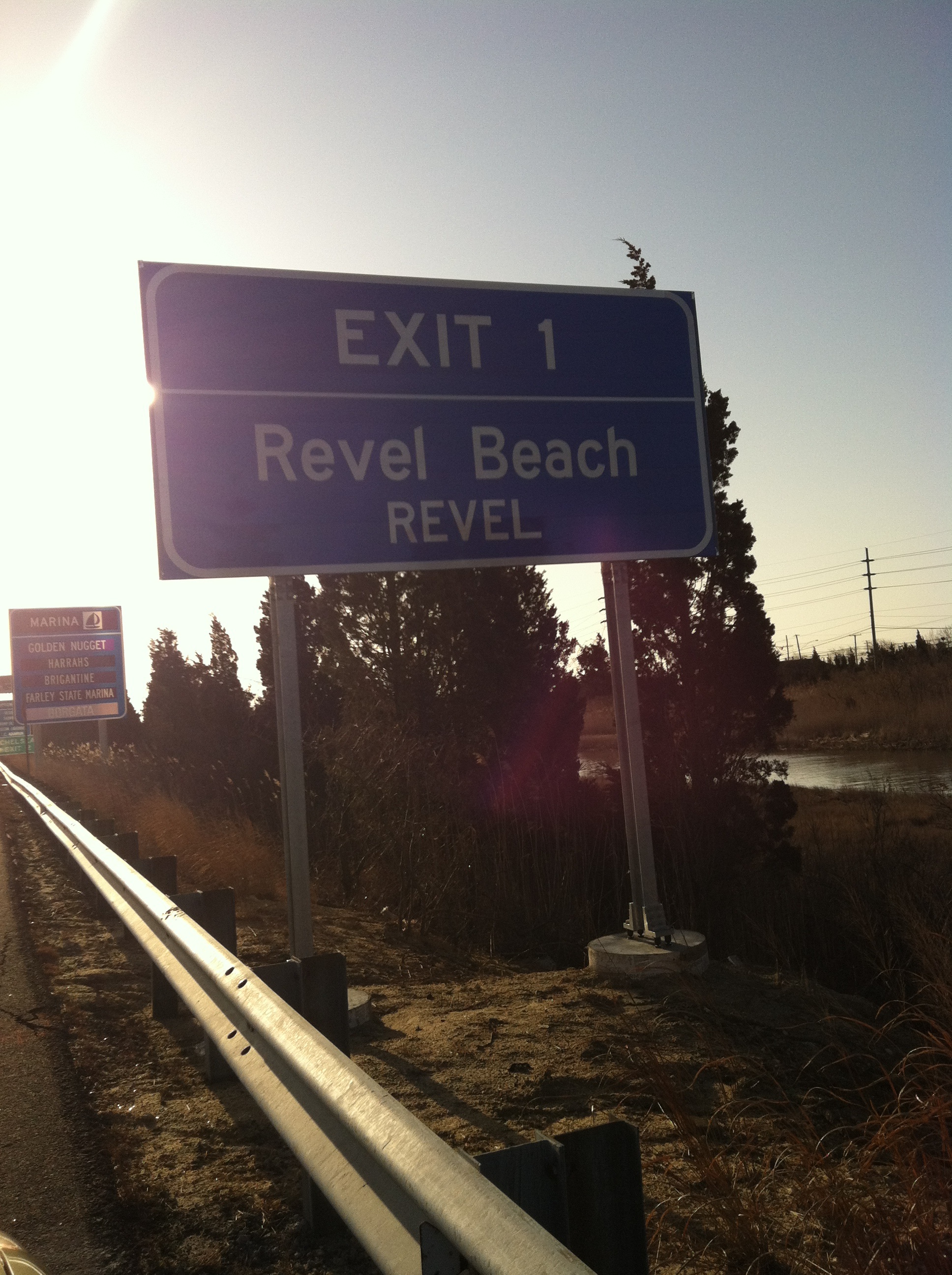 Amy S. Rosenberg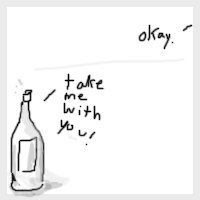 According to my pals at Ocean City patch, Ocean City's clerk has certified the petition calling for a vote on whether to allow people in Ocean City to bring beer and/or wine with them to dinner in the famously dry beach town founded by Methodists, in which everyone just goes to Somers Point to buy their alcohol or drink on the town. This means that City Council will vote on the matter, probably on Thursday, and probably against it. This will then allow petitioners to bring the matter onto the May 8 ballot. Especially during Restaurant Week, the futility of not allowing the excellent chefs in Ocean City to bring in patrons who want to drink wine with dinner seems odd. As a friend of mine who lives in Ocean City points out, if you think the town is not drinking, just check out the recycle bins.
Amy Rosenberg
From the time I moved down to the Shore full time, in July 1995, it was the storm everyone talked about. The great Nor'easter of 1962, the Ash Wednesday storm, that rocked the Coast between March 6 and March 8 of 1962. The storm, like myself and the New York Mets, are turning 50 this year. It's still the benchmark of Jersey Shore storms (the Hurricane of 1944 is right up there) and the one people mention when they poo poo the Hurricane mega-watch and insist that Nor'easters are the ones capable of the damage. Watch a few of these videos I found on youtube and you won't disagree. When we bought our house in Ventnor, we were told it only lost a few shingles during that storm as proof of its sturdiness. Thanks, old house. But I need to look no further than the Boardwalk at Dorset Avenue for a daily reminder of the power of that storm. There's a plaque that reads "Ventnor City Boardwalk, erected 1963." People like myself who use that Boardwalk so much really owe a debt of gratitude to the town fathers who bit the bullet and rebuilt the Boardwalk after the storm, a decision the neighboring Margate officials did not make after their Boardwalk was destroyed in 1944. Which is why all of Margate now rides their bike to Ventnor on summer mornings. And why I find walking on the beach itself so much pleasanter in Ventnor, with a friendly boardwalk in view instead of parking garage walls and people's individuaized ideas of what makes a beachfront architecture (lots of glass) that you find on a walk further downbeach (the ocean's about the same up and down the island). In any case, here's a link to the story in the Sunday Inquirer on the half-century old storm by Inquirer weather ace Tony Wood and shore expert Jackie Urgo. And in the meantime, check out these videos of the storm's wrath. Sobering.
Here's one from Atlantic City, Ventnor and Margate, which shows a rushing ocean in the streets, a damaged Steel Pier, lots of home destruction and some dude walking his bicycle in the middle of it. Sobering!
Here's another one from Atlantic City, Ventnor, Margate and Longport, showing the after effects of the storm, and, startingly, what the poster describes as "martial law" in Margate, the National Guard walking around with rifles after the Hurricane. It's got a kind of loud soundtrack attached to it, so you might want to mute.
And here's a video from the Wildwoods and Cape May by Ken Benner, whose father Tom took 8 mm film after the storm. The video shows Wildwood Crest during the storm, Cape May and West Wildwood after.
And here's another one, a quick 6 second one from Long Beach Island, but pretty scary.