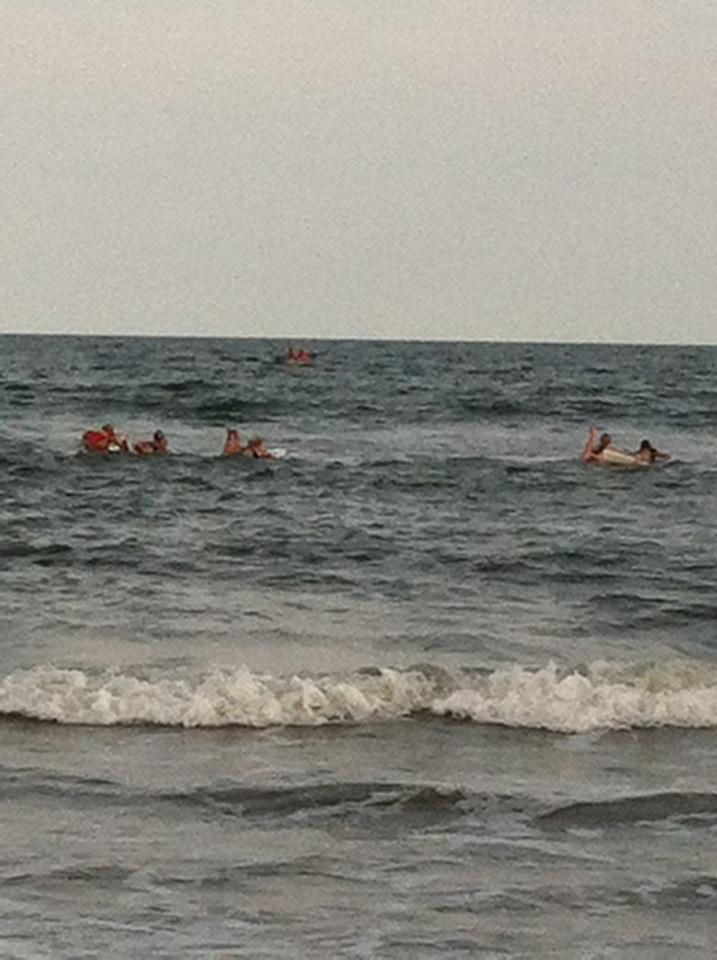 Lifeguard races are one of the great traditions at the Jersey Shore, with the guys competing throughout the summer, with longstanding rivalries and family dynasties to rival any sport you may have followed. The women's races don't attract the same crowds as the men's events (though there are women that compete in the men's events, paraticularly the swim), but they can be just as entertaining. Last night was the Longport Women's Invitational, and it featured a chance to see some of the area's best rowers - Mallory Sykes, whose Drexel boat won the Dad Vails - won the doubles row for the Atlantic City Beach Patrol with teammate Macey Miller - leaving the rest of the boats about an ocean away at the finish. It was a dominant performance, but Ocean City's Erin Curry's back to back wins in the swim and paddle board events resulted in a victory for the Ocean City Beach Patrol. Here's the full schedule from this Press of Atlantic City web page. Next up: the Cape May Point Women's Lifeguard Challenge tonight (Wednesday) at 6:30 p.m. at St. Pete's beach, Cape May Point, and on Friday, the Beschen-Callahn Memorials at 5:45 p.m. on the 15th Street beach in North Wildwood, and the Chief Bill Kuhn Brigantine Invitational Races, 6 p.m. on the 16th Street beach, Brigantine
Here's video of the start of the paddle board event and the surf dash. Find more lifeguard photos at Rusty Silverman's lifeguardart.com and from photographer Michael Martin, who just published a book of photographs of past lifeguard races in New Jersey.
Here's the start of the paddleboard event, in which the women paddle out around a course that is basically a box out in the ocean. This event was won by Erin Curry of Ocean City Beach Patrol won this event, right after she won the swim, without a break in between.
Below is the start of the surf dash event, a relay event in which the women race out into the surf to a post being dutifully held by a male lifeguard.