Memorial Day will be six weeks later? Nah. The sun is out! But this winter, the snow shadow probably means one other thing. A ton more snow coming. My snowy island! Punxsutawney Phil's got nothing on these gulls (bottom right).
Here's another riddle: What do you get when you roll a snowball down the Boardwalk?
You get a really BIG snowball.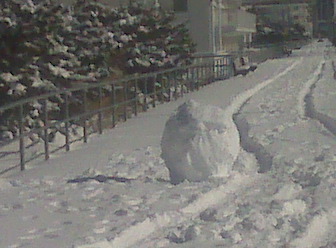 Yesterday's dumping also means we get to name new phenomenon on the beach this morning: snowfoam.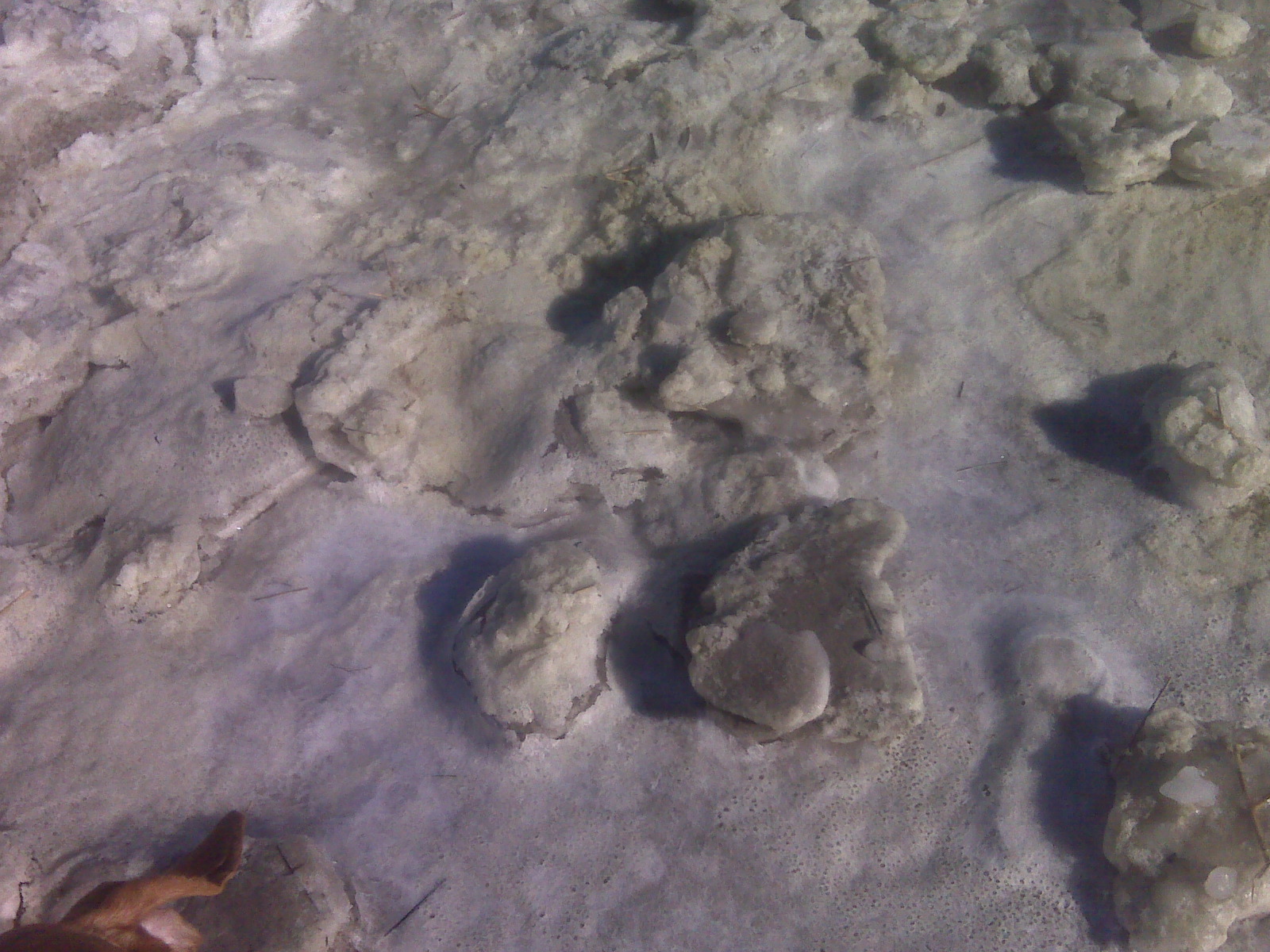 Previously: Gray on White on Gray (pictures from the beach mid-blizzard).