UPDATE: Blog reader John writes of some other awesome Osprey residents of the shore, the ones with the very cool Osprey camera trained on their nest, courtesy of the Wetlands Institute of Stone Harbor. "My wife and I have become quite addicted," John writes, "first baby was born a few days ago."
Here is the link for the Osprey cam, it's sensational.
http://wetlandsinstitute.org/education/osprey-camera/
Here's my original photo taken off the Margate causeway. I'll be watching for a sign of the chicks, who should be feathering during this month and checking out their surroundings later in the summer.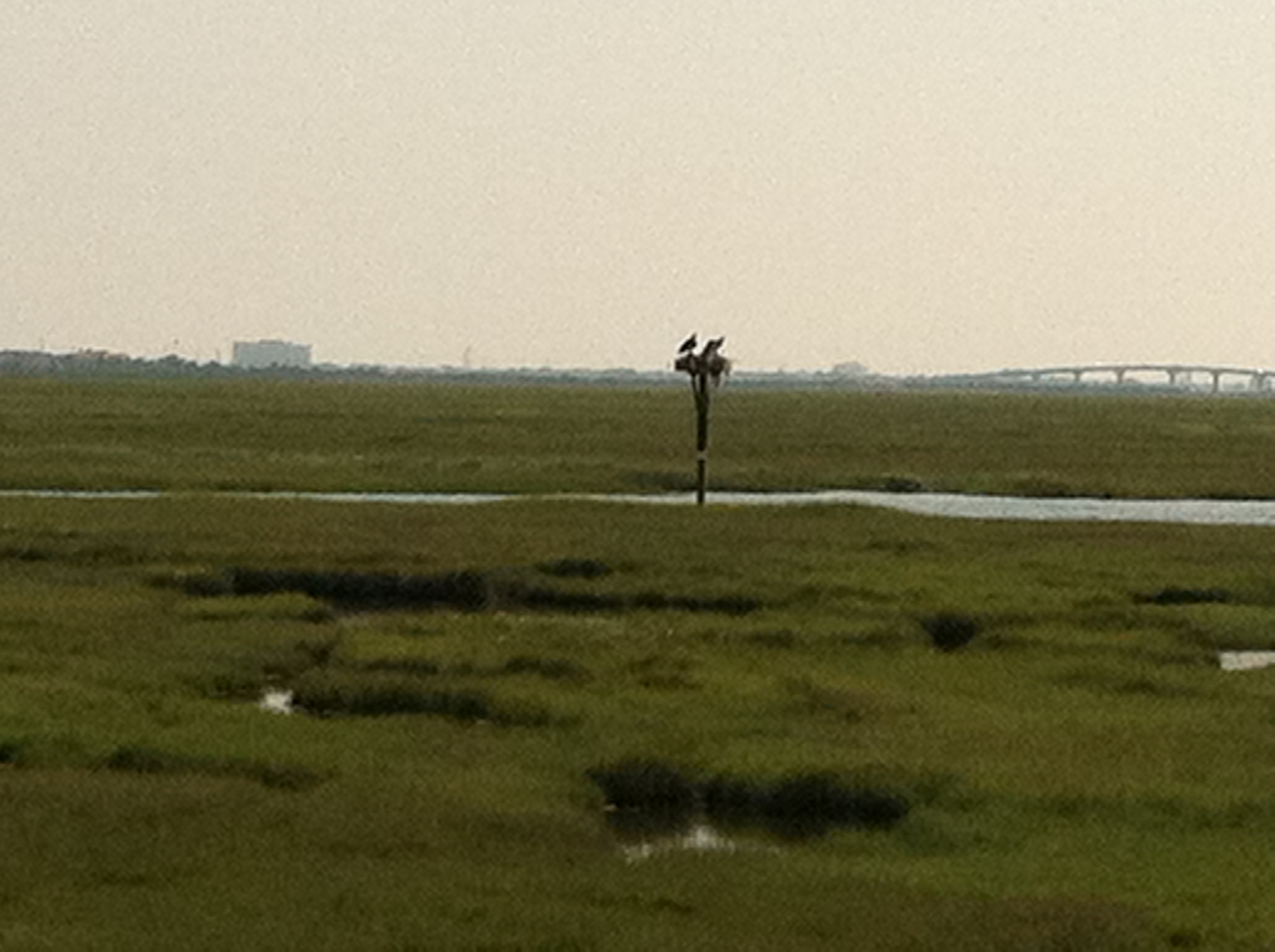 Moving on from Tuesday's catfight with Rhea Hughes, (as Angelo Cataldi referred to it this morning), in which Rhea dubiously d efended her right to ride her bicycle against traffic down the shore with her son in a bike seat, we turn our attention to another pressing family matter, the Ospreys of Margate. I love watching the ospreys nesting on platforms just off the Margate causeway. A decade ago, the Ospreys were endangered and a rare sight. But platform building and other measures by the state Department of Environment Protection has led to a dramatic rebound, and nowhere is this more evident than on your way into or out of Margate. This year, it has struck me how many times I've passed these platforms and seen both adult ospreys hanging on the nest. Seems like the mom and dad are quite content to be raising their families every year on these wetlands near Margate, and really, who wouldn't be?