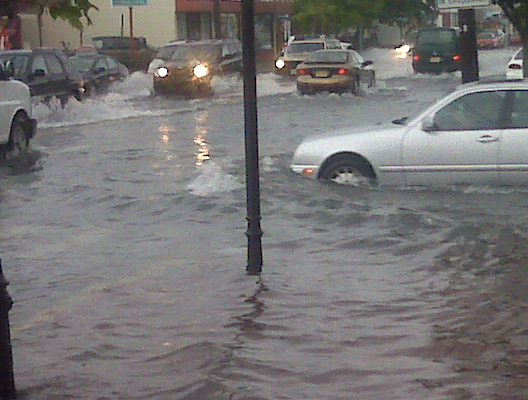 Flooding!!! In Margate!! Ventnor and Adams Ave., right in front of Rita's Water Ice!! Awesome. You know, I've traveled up to Sandy Hook, and down to Cape May Point, and traversed all of LBI, all in the name of beach journalism, but sometimes, the cool stuff is right outside your doorstep. Literally. Especially when it rains really hard, a nice drenching downpour with thunder that was really welcome after all that awful heat, humidity and pestilence that was so bad for beach morale. This corner of Margate always floods, something about tides and the back bays and poor drainage. Channel 6, which has offices up the street, likes to film from this area, because it looks so cool! Of course, a few blocks away, there's no flooding at all. But I will feel very intrepid having to take off my sneakers to get to my car parked out back. Why didn't I wear flip flops like a true professional beach reporter???
Here's another photo I took leaning out the door of the office.
And, another one: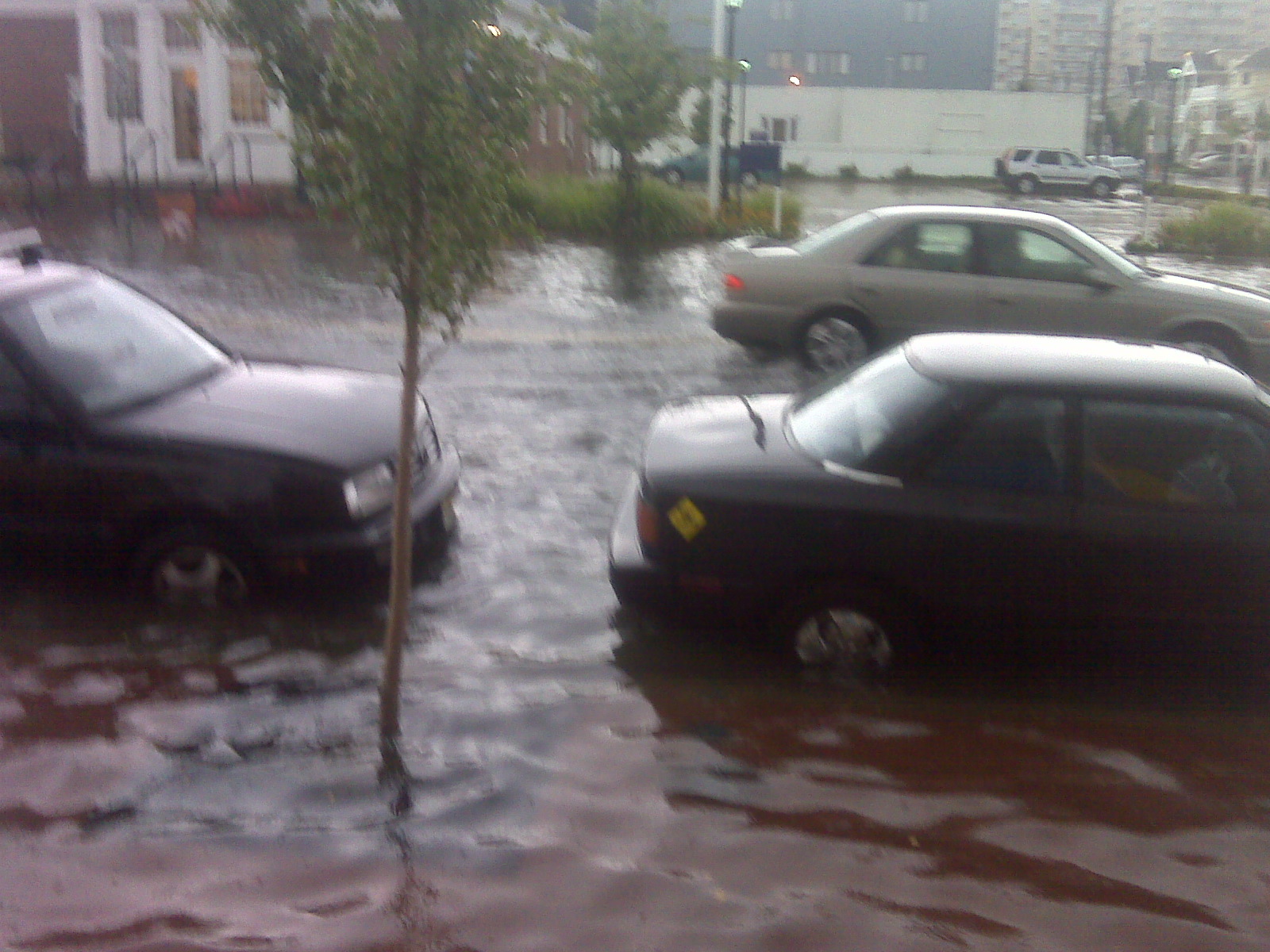 Now, here's one I took out my window on the second floor. Yes, that's a child trying to float on a boogie board in the water in the street, which I do not recommend, as there were cars also trying to navigate those waters.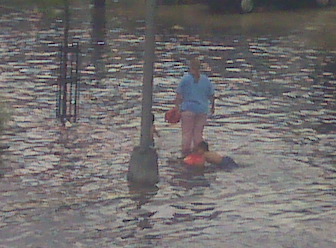 Forecast for Thursday looks kind of iffy, with a shower or thurnderstorm, but a welcome high of 81. Friday looks like it has a lot of potential, with a high of 83, and more sun. Meanwhile, ocean temps are soaring into the upper 70s.