DUDE!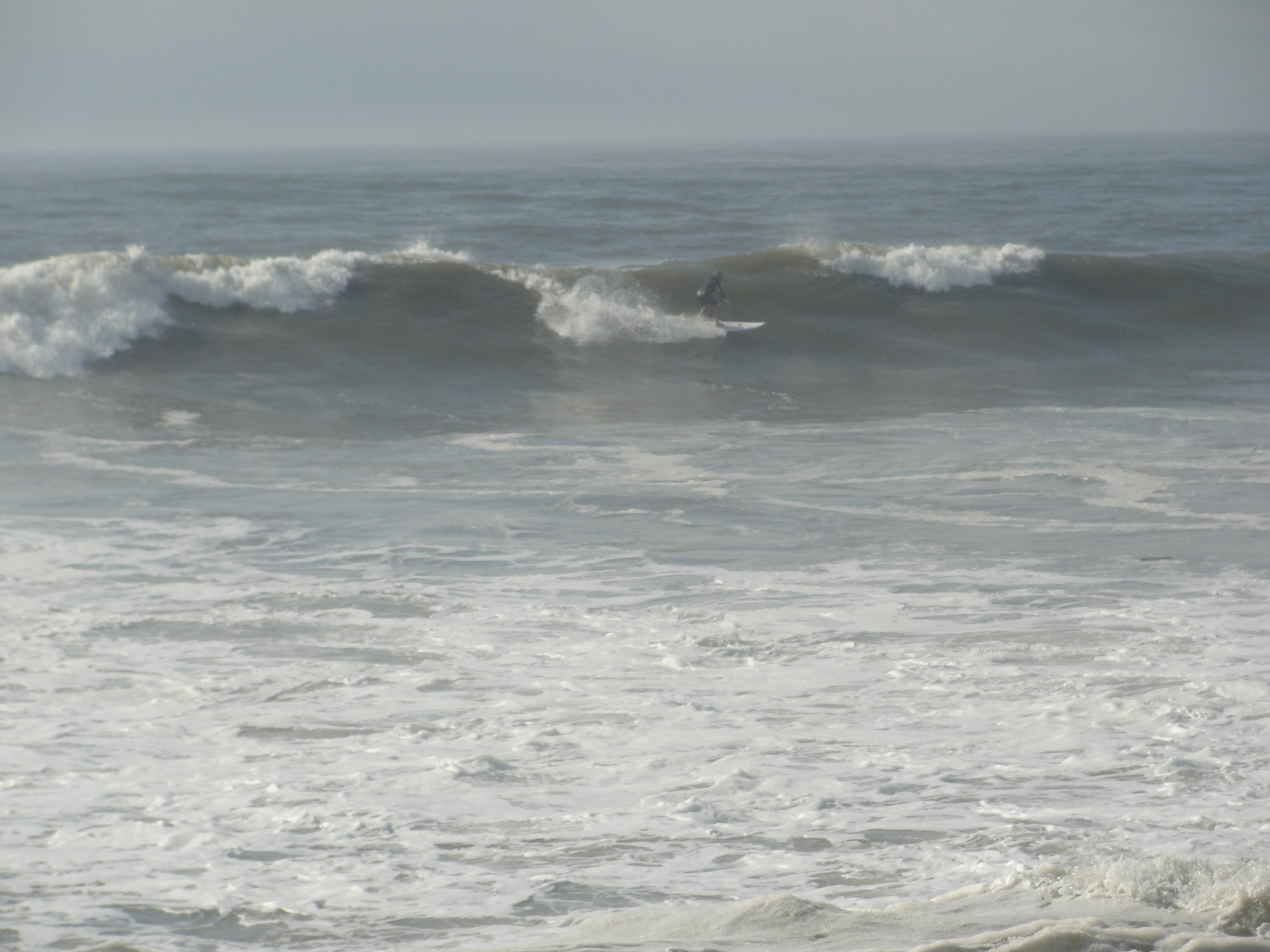 Surf was way up this morning, and surfers and little surfer dudes gathered at the Ventnor Pier to check out the 10 foot swells:
The word on the pier was, as lush and awesome as Saturday looks, Sunday is going to be the day the surfers in Jersey wait all summer for, making do with Lake Atlantic and its itty bitty waves most of the time. Sunday, according to my surfer sources, was looking to be an off shore wind (not great for sitting on the beach), which would clean up today's waves, which had a little chop on the surface of them.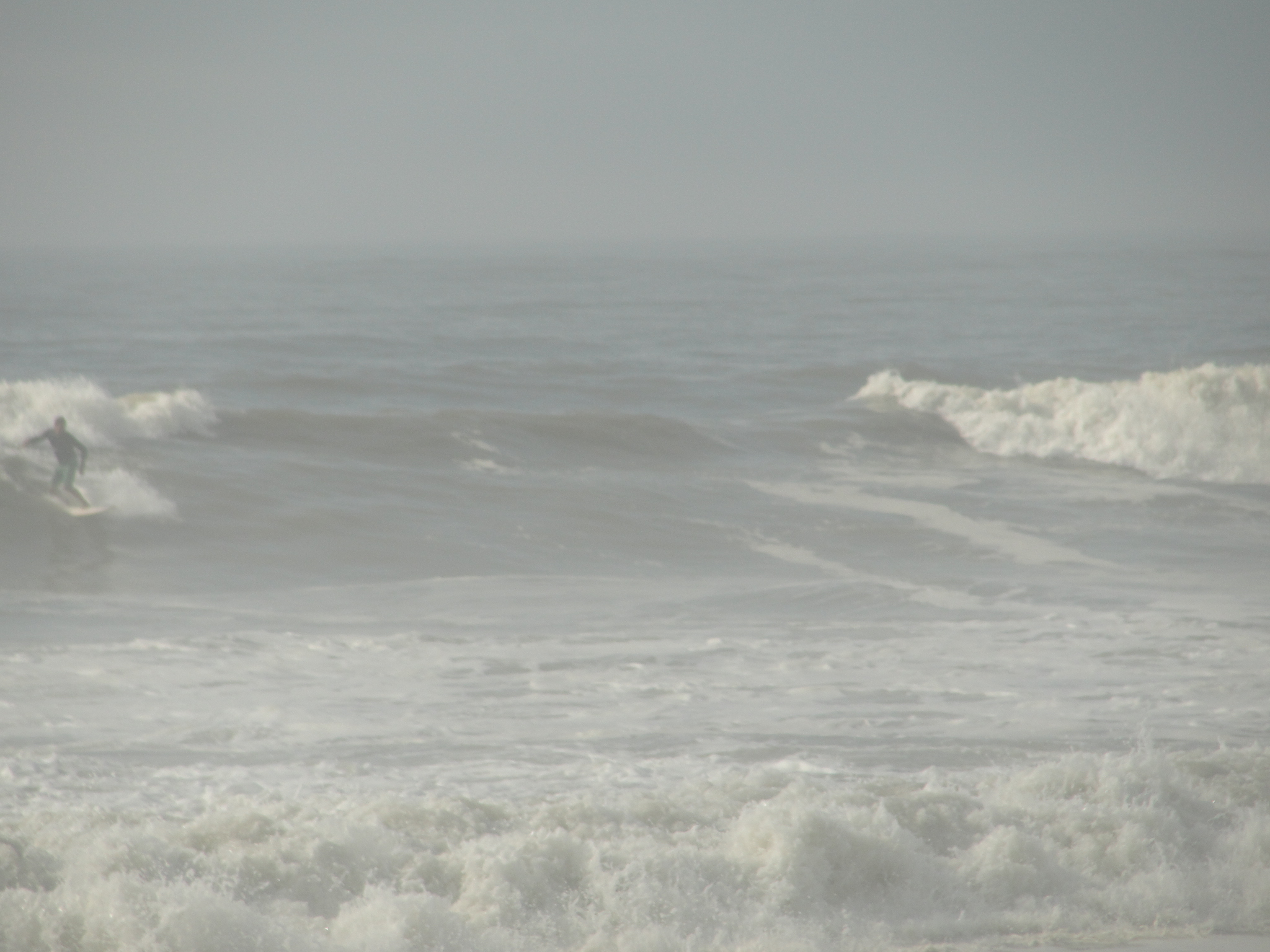 Sunday's waves are looking to be bigger, smoother, cleaner. However, for us mere mortals, there were several other factors in play. One, there's some thunder around and a little rain. Though as I write, it's still sunny. Actually, it's has started raining as well, with a little thunder. But still sunny. It's going to be that kind of weekend, I guess. Two, the water temperature has dropped about 10 degrees, to around 70, maybe high 60s, and will be rough.
Not that these guys care.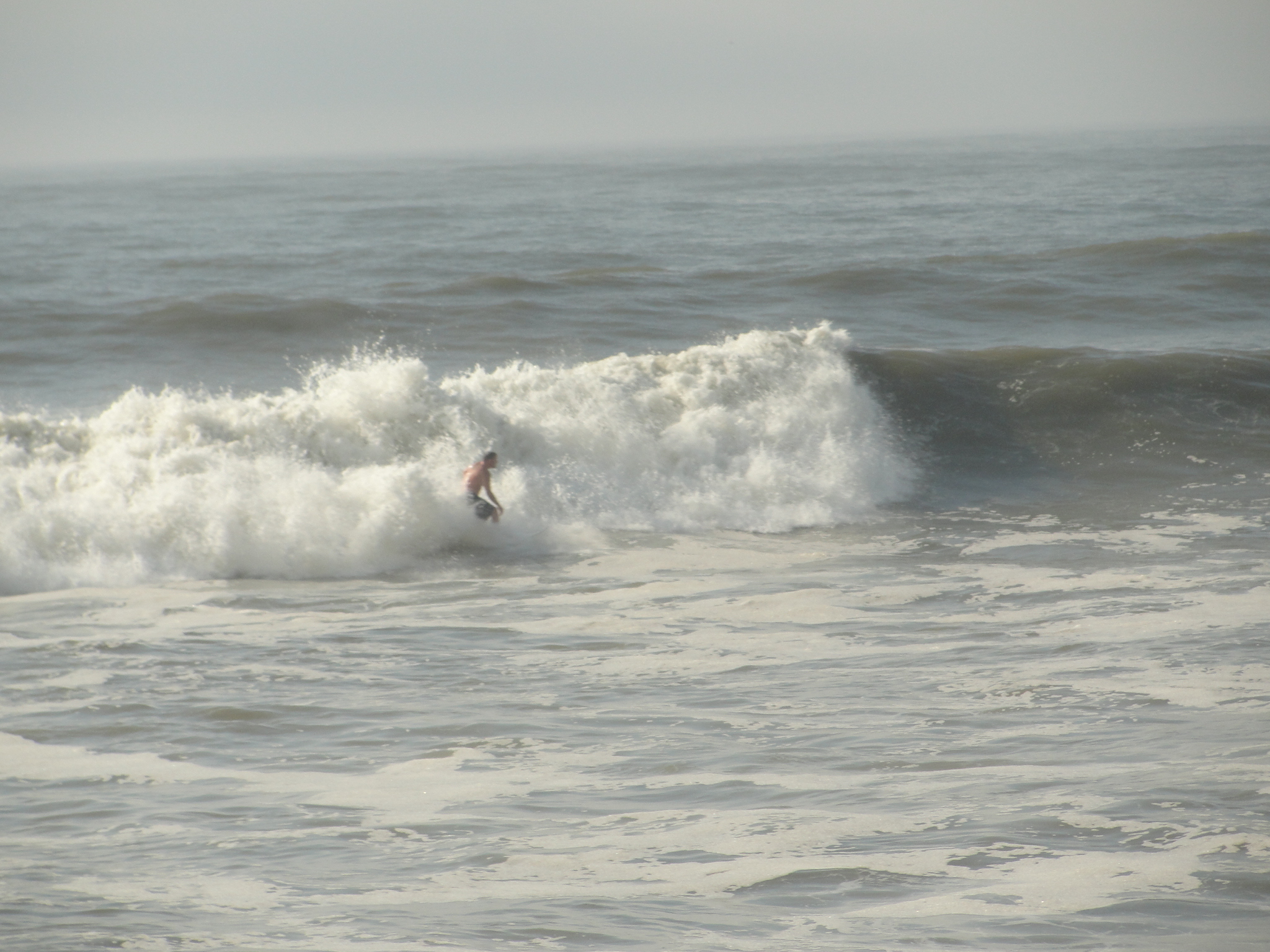 It is quite beautiful to watch.