Summer, just like that
The Downashore team reports throughout the summer on the latest news, information and musings from up and down the coast.
Summer, just like that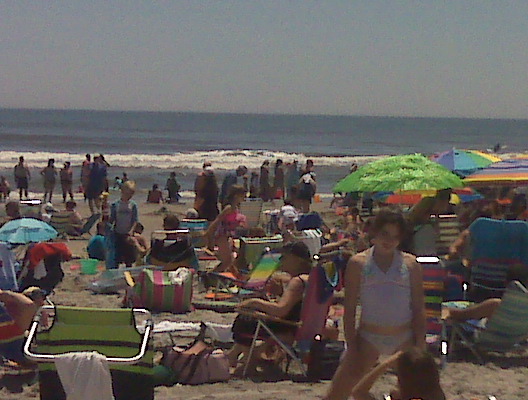 Usually, I take the long view on Memorial Day weekend, watching as everyone descends on the beach towns and tries to pretend the weather, and the ocean, is warmer than it is. This weekend, beach wise, is usually well left, as they say, to the amateurs. But Sunday and Monday were such perfect out-of-nowhere beach days, even locals used to paying it no mind were seduced into behaving like it's mid-July. Ocean temperatures, chilly Sunday, nicely warmed up on Monday. Lines to water ice places snaked through parking lots and down sidewalks. (I can report first hand that those lines were especially long between Flyers periods Saturday night while , in an unfortunate case of timing for those of us on complicated water ice runs, Roy Halliday was finishing up his own brand of perfect.) This weekend made believers out of all of us. And now back to our regularly scheduled end of Spring.