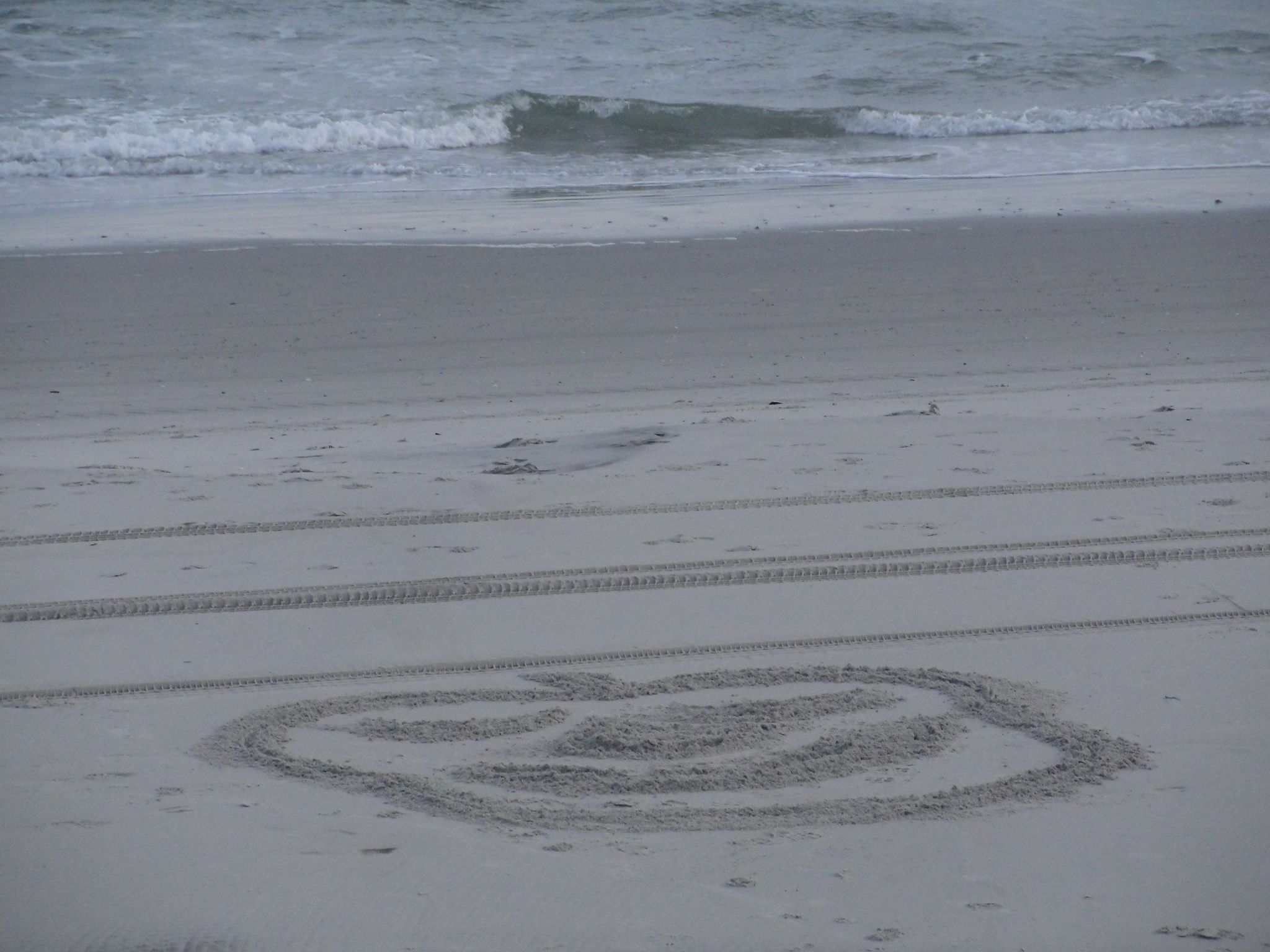 Although since washed away by the tide and rain, we bring to you a fine example of the most ephemeral of all artwork: the sand carving, a genre whose shelf life is never more than a high tide in duration. And what better thing to carve than a pumpkin?
I like these pumpkins because it's always nice for humans to mark themselves present at the beach this time of year, when most people have left and gone away.
In the past, I've seen sand witches on the beach this time of year _ hey wait, that's a joke, sandwich, get it? I wonder if Sack-o's is delivering sand witches to the beach these days - and come December, there's always a sincere attempt at a Charlie Brown-ish Christmas Tree planting on the beach. In any case, nicely done, anonymous sand pumpkin carver. Sorry it couldn't last.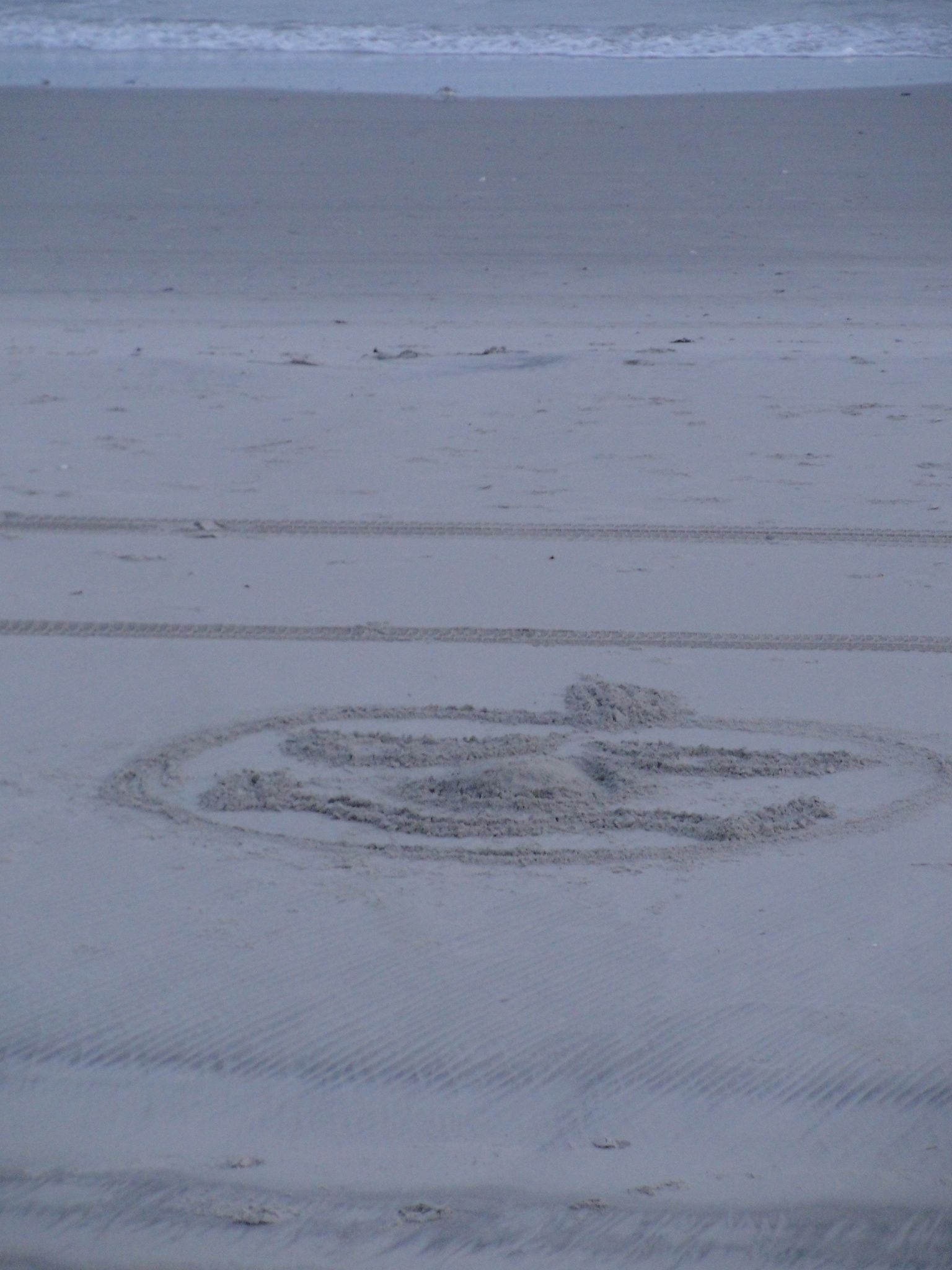 Previously: Circle Liquor loses its Circle.