It's been years since Lucy the Elephant looked this good.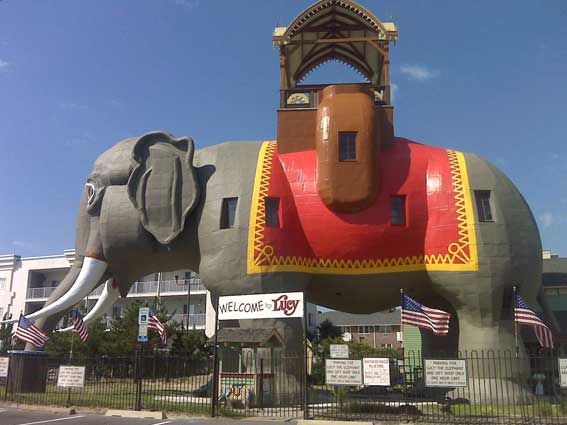 For the last two weeks, Alpine Painting and Sandblasting employees Carlos Fallas and Fernando Ubarno have been putting a new coat on the old pachyderm on Atlantic Ave in Margate.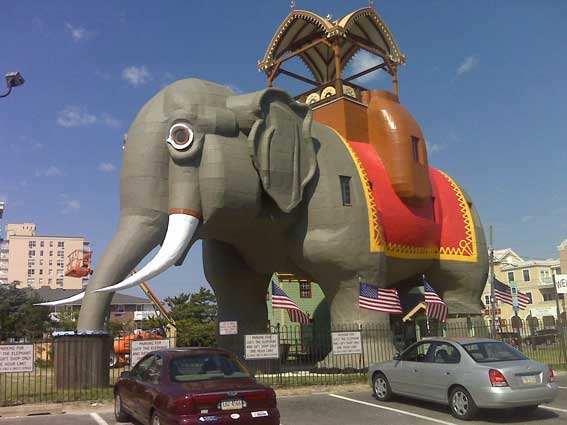 Today, Fallas says, they will finish the job with some final touches on Lucy's red and yellow blanket, up around the butt area.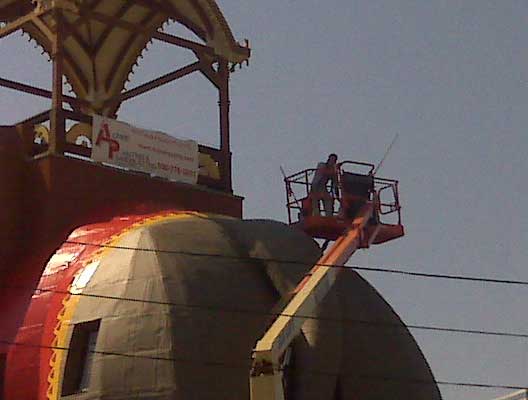 The paint was specially mixed for Lucy by MAB paint, so they are using "Lucy the Elephant Gray" which combines black, raw umber, maroon and deep gold, for those keeping score, and Lucy the Elephant Red, which combines maroon, red and white. Plus a yellow known as goldfinch and a brown that mixed green, maroon and deep gold. Just in case you have your own tin 65 foot tin elephant roadside attraction whose paint job needs touching up, I guess is why I'm providing you with these details. You're welcome.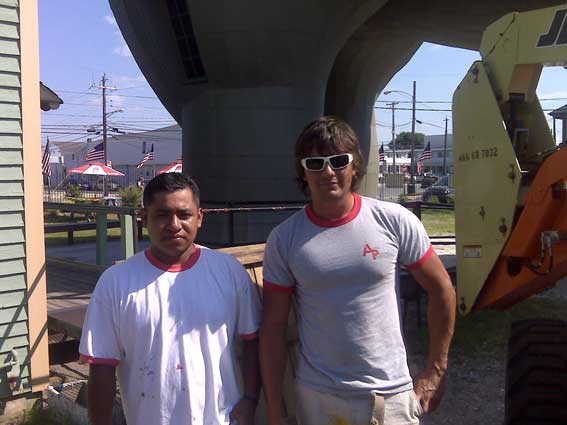 Anyway, Carlos says it's his first time painting an elephant, especially one worn by salt air and blowing sand and whose outer shell is a little flexible and thus needs special care. The red and yellow trim has proved the trickiest, he said. Lucy was last painted in 2000, but with simple house paint, and it just did not hold up. Plus, somebody got a silly idea to paint her toenails different colors. She has now gone back to basic black. Honestly, she is so shiny that I'd have to say, it's worth a trip to Margate to see the old girl again. Alpine has lots of important icons on its resume, including Giants Stadium and Drumthwacket. Looking this good, it seems Lucy will be around a lot longer than Giants Stadium, which is going down this fall.
Long Live Lucy.