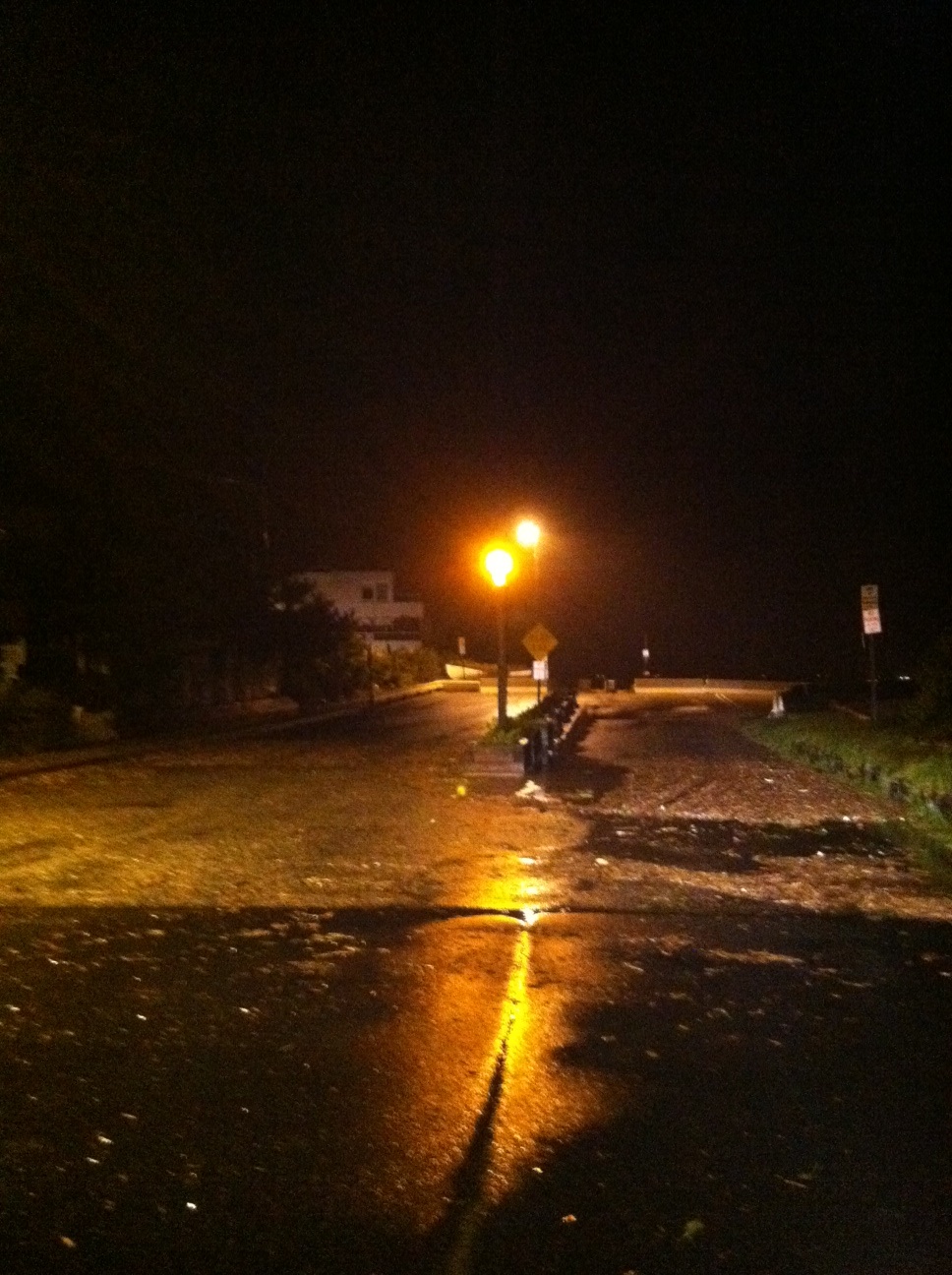 So there's the tip of Longport, sometime in the middle of the night. The fact that I drove the whole length of Atlantic Avenue during a Hurricane event should tell you that this is so far a less than epic storm, though it's been entertaining. Beach blocks have flooded, including Kenyon Ave. - someone tell Vince Fumo, whose house is there _ and there's back bay flooding. Some random screens in the middle of the street and a few branches, and after the high tide receded, there was sand in some streets, especially Longport. Margate beach blocks seemed more flooded than Ventnor's. The rain and wind whipped up the sand. And hey, that cascade of tornado warnings was pretty ridiculous! Still no confirmation that there was ever a tornado in Longport, I didn't see anything on my ride, but I guess it's still possible. We never lost power, but many mainland communities that people evacuated to lost power. There you go. Meanwhile, the eye is pass ing by the Jersey shore even as I write, but frank ly, it still feels like a bad noreaster or something. But the high tide should be interesting.
Here's a photo of Atlantic Avenue flooding in Margate.
Meanwhile, I'm betting on Lucy in the g reat Lucy vs. Irene smackdown of 2011. She can kick Irene's butt any day.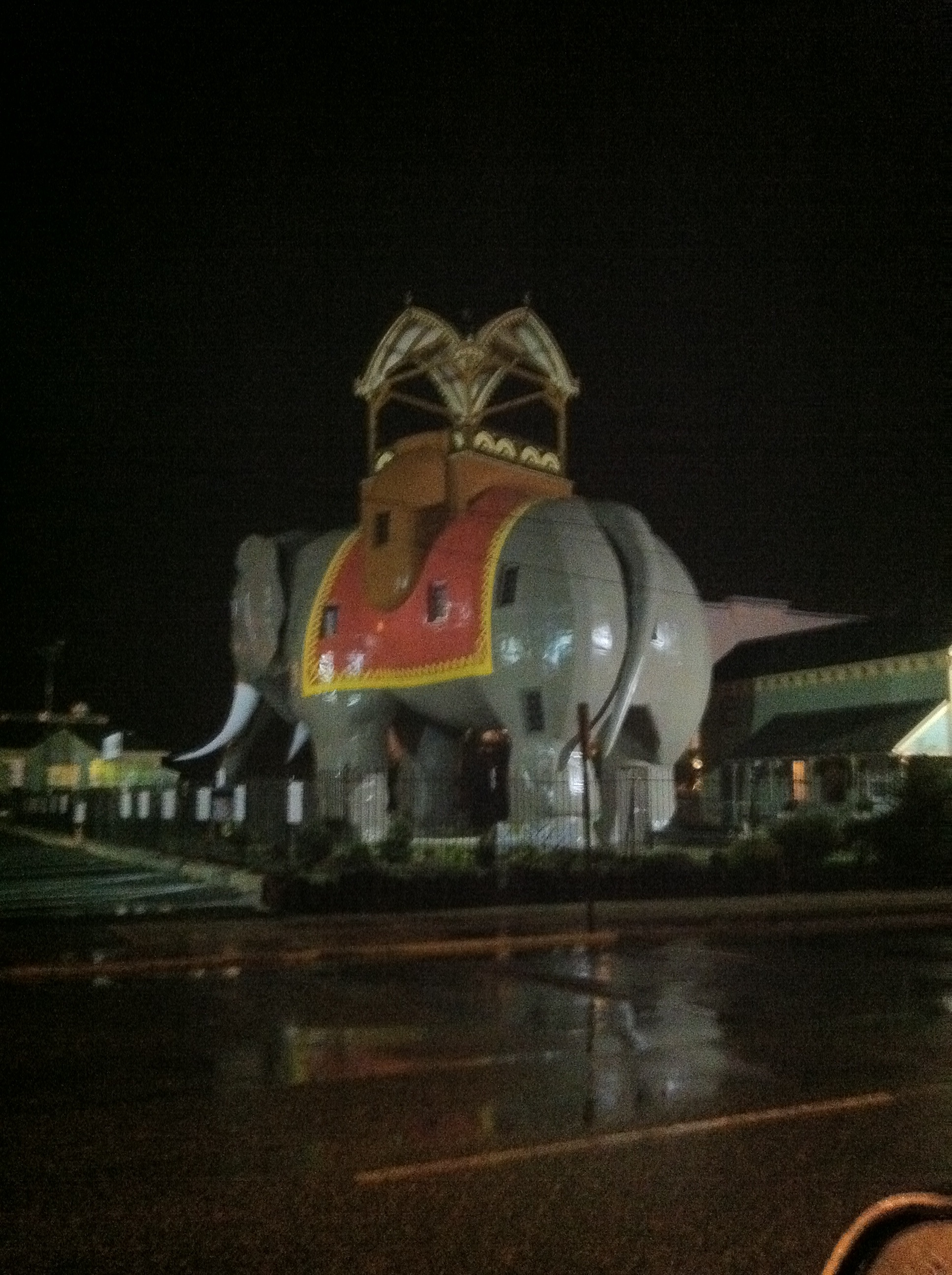 UPDATE from this morning. Locals have unanimously declared Irene and a disappointment, thought the morning surf crashing against the Pier was quite majestic and lovely. But it's barely windy this morning, and it seems damage to downbeach town and Atlantic City is minimal. There was flooding overnight, but it seems to have receeded. One Ventnor officers this morning said that if an evacuation is ordered again, "nobody will leave." Indeed, many who left went to places that lost power and where flooding was worse. In any case, I did have a hydrangea bush that was uprooted, and I picked up a shingle on the Boardwalk that had blown off a pavillion.