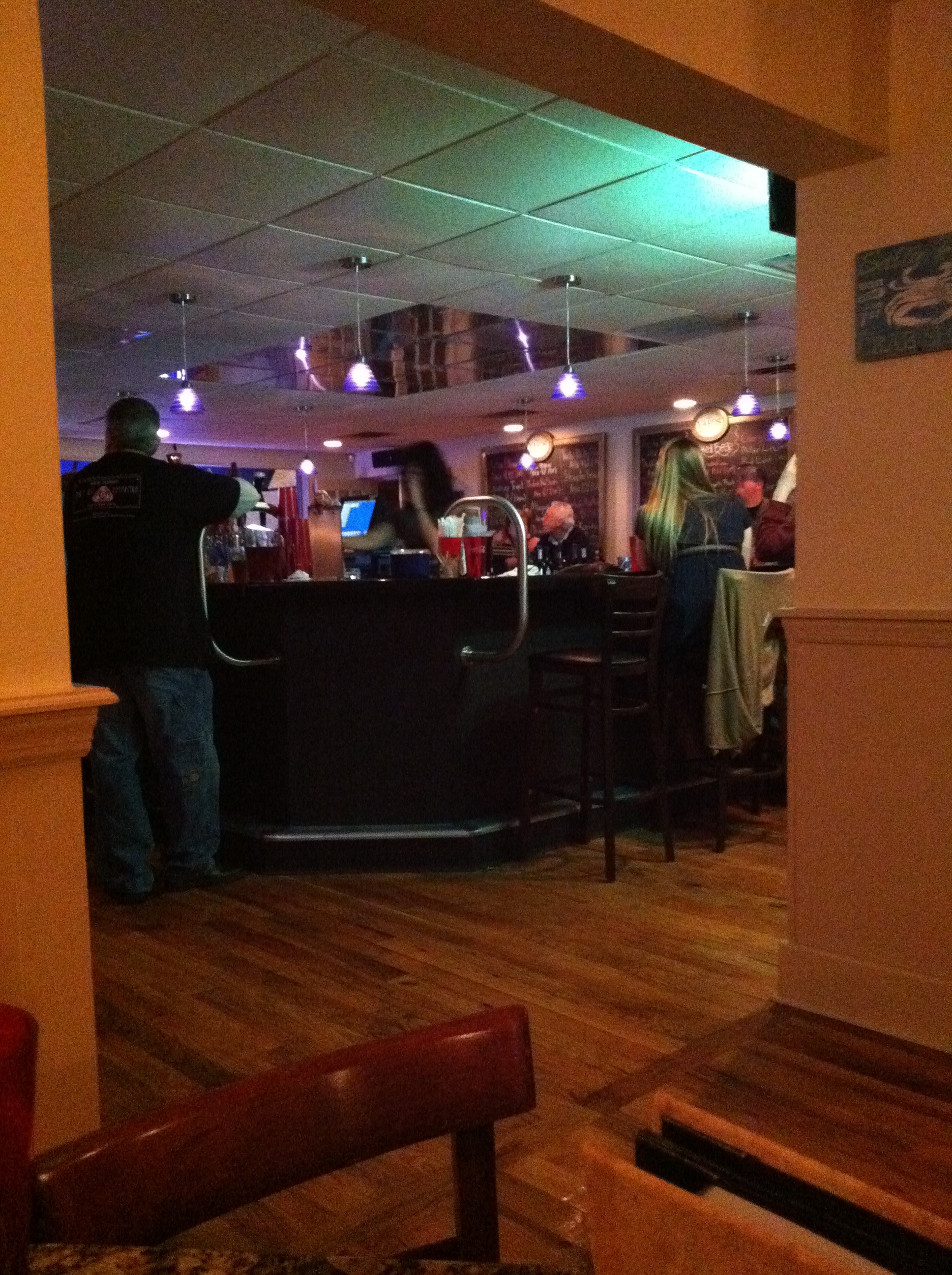 A few summers ago I was in Sea Isle City to do a feature on the Jersey Shore's nicest meter maid (she gave you a second chance), and the entire city was basically shut down. Streets were closed off and it seemed everyone was attending a funeral. Who in a seashore town would inspire such an overwhelming show of mourning that even my meter maid, Regina, was detailed to the funeral? Was it the mayor? The chief of the beach patrol? A real estate developer? A city founder? No, of course not. It was Billy Perry, 47, a beloved bartender from the Deauville Inn in Strathmere since he was 22. And it got me thinking, is there anything more beloved than a neighborhood watering hole at the Jersey Shore? Think Robert's in Margate, or the late, great Maloney's (which inspired the dubiously comic near tragic bar-to-bar bike race that was mercifully stopped when Maloney's closed), Fred's in Stone Harbor. Or the sadness that accompanied the closing of Moore's Inlet in North Wildwood.
With all the talk about Ocean City voting on a BYOB ordinance, I was struck in the last couple weeks how quickly locals and down for the weather second homers embraced then new Vagabond Kitchen and Taproom, which sits on Wellington Avenue across from the Bay just over the Ventnor/Atlantic City line in Atlantic City. But really, it's fast become Ventnor's bar. (Ventnor allows BYOB and has a few liquor stores, but no liquor licenses). It's interesting to watch new restaurants come and go at the shore, some become instant beacons and others open with great hopes but may as well have a keep out sign on the door. The Vagabond, which is owned by the same people who own Back Bay Ale House at Gardner's Basin and the nearby Scales restaurant, is just one of those places that instantly clicked. Maybe it's the very impressive run of craft beers on tap or the fact that everyone driving into Ventnor passes it and can look in and see people sitting at their big square bar. Maybe people in Ventnor were tired of going to tap-less Robert's. Whatever, the place has become instantly the coolest spot not-quite-in-town. Already, being in Ventnor seems like a hipper place to be. The first time I was in there, a gentleman got a bit rowdy and was trying to start a fight with a hipster-craft-beer type, but finally, he just agreed to leave. The next day, he passed my husband on the Boardwalk and came over to apologize. We still have no idea who he was. But there you go, a bar so nice and friendly, even the jerks apologize the next day. It also provided a nice spot (at a table not at the bar, with a diet coke) for a teenager and her mom to nurse some adolescent break-up blues. The burgers are pretty good too.
Naturally, this weekend's Atlantic City Beer and Music Festival is planning some post festival craft beer events at Vagabond. And wait till the hoards attending the festivals at nearby Bader Field this summer see the flight of Dogfish Head beers on tap. They're gonna think the town's as cool as they are.