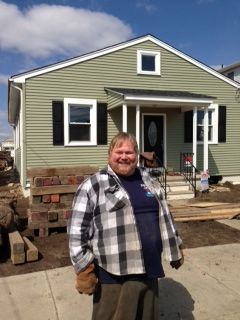 I was in Ocean City Thursday to research a story on some folks engaged in an epic insurance battle to get reimbursed for flood damage, and ran across a bunch of homes about to be, or in the process of being raised to meet new FEMA flood map elevations. Even though it's becoming more common - and should be even more common now that Gov. Christie has dedicated a portion of the federal money toward supplementing FEMA's $30,000 maximum Increased Cost of Compliance grants - it's still a startling and downright weird sight to behold. Took about torn asunder. This house was just being prepped for the big lift; this is Tom Jones of the Hauck House Movers, who are very busy these days.
-----
This house on Crescent Street, which still bears a historic Fire Department medallion on its front, was lifted up, moved to its backyard, where it awaits final pilings and a slide back into position.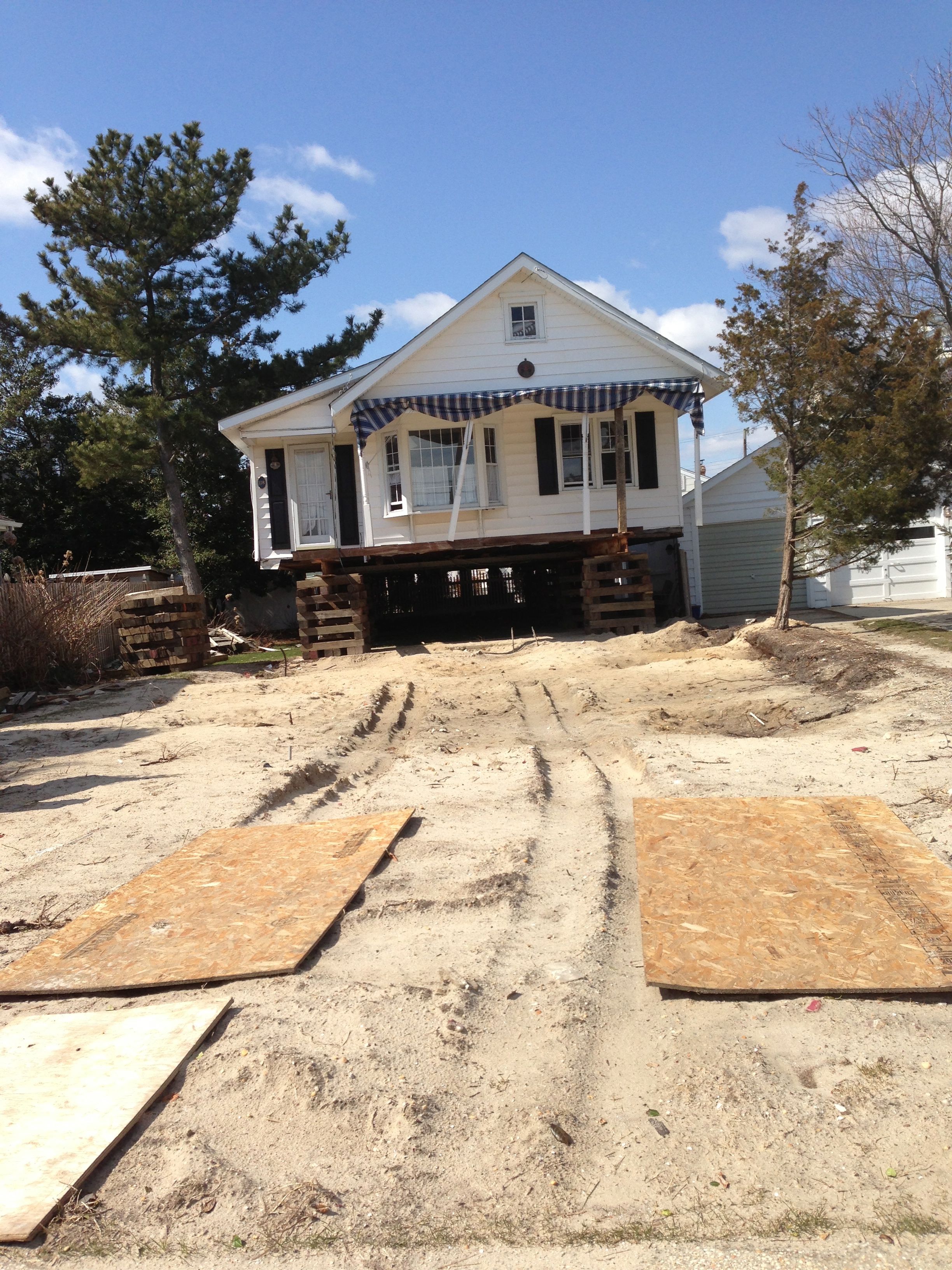 ------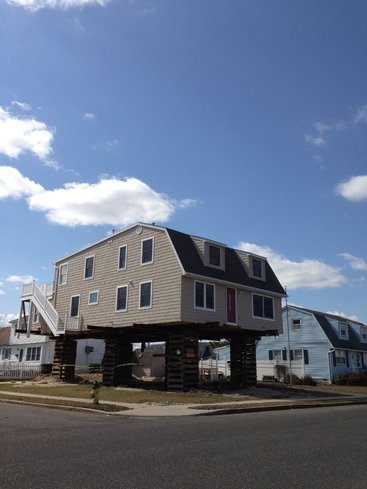 This house at 52d and Bay is one of the largest I've seen moved.
---
Here's an interior from below: (How often do you see that?)
----
That's the shower head up there; the water's got a long way down at this point.
I ran across this wrecked home on Asbury near 46th Street with a for sale sign on it. When I called the realtor, Ed Kershbaumer, he said the property had actually already sold, for $650,000, about $300,000 less than what they might have asked for the property with a restored house.
The owners considered renovating, he said, but decided it was too mcuh trouble and were able to purchase a property on the beach. The buyer, a builder, is going to tear down and build a new duplex, raised to proper elevation, which will each sell for upwards of $700,000. Kershbaumer said there are some good deals around town, with prices depressed by both storm and recession.
Here's a porch view, and an interior shot.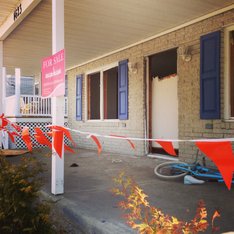 Mahalo.