I took this photo of the Ventnor Pier this weekend and only just noticed that it has the word "Home" scrawled into it.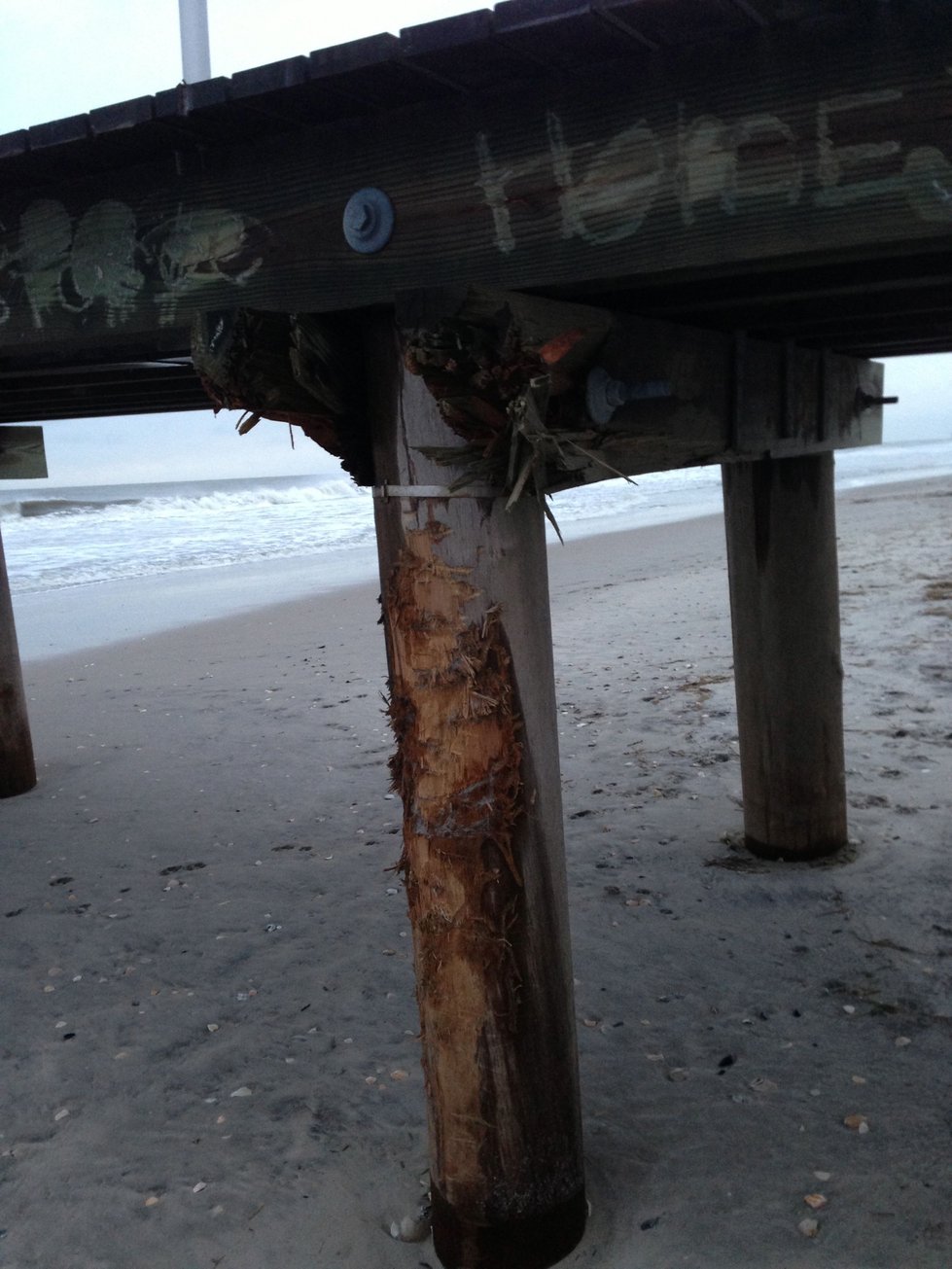 I was surprised to see all the damage to the Pier, which was not damaged by Sandy, despite persistent rumors that it had collapsed. But the Nor'easter that stalled off the coast the last few days (honestly, the ocean is still roaring), in its own understated way took a toll on the beaches that Sandy did not, in part because debris left by Sandy turned into munitions for a relentless multi-day high tide and flooding event.
You can see how something rubbed up against the piling of the pier, probably banging against it repeatedly as the higher than normal tides persisted for days. A surfer dude I ran into who also works as a contractor for the Army Corps said it wasn't hard to figure out what had caused this - he had been dodging planks, and sharp boards and pieces of deck that still litter the beaches from Sandy.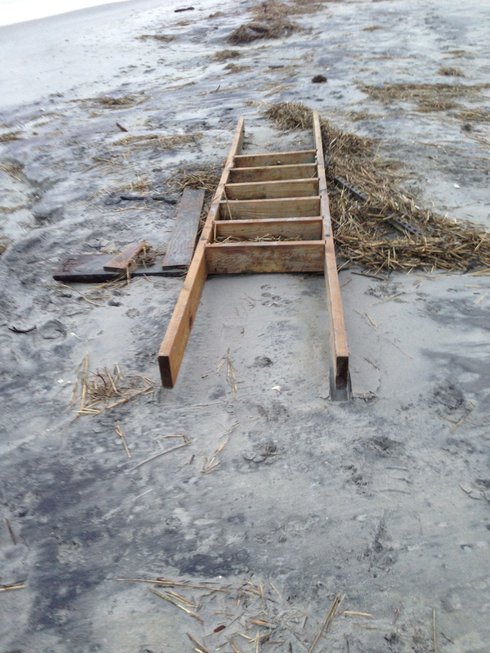 This kind of debris is all over the beaches, wood, metal, sharp remnants of the oddly-selected fencing posts more suitable to a suburban development or a farm than beach fencing which the Army Corps lined beach paths after completing their dunes. The beach itself is carved up, dunes that definitely protected property have taken a hit in some areas. I was suprised Saturday evening to see about half of the beach blocks in Margate flooded at high tide, nothing to stop the water from filing up the streets again. Defenses are down, barriers are compromised. It was a troubling storm and remains a troubling aftermath.
Here's a piece of that bayonet-like fence post that is literally all over the beach now. Very sharp.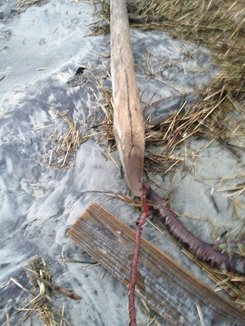 And some metal stuff for color I guess.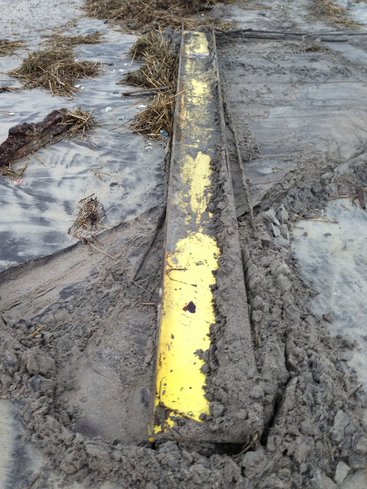 Here's one more photo of the damaged Ventnor Pier: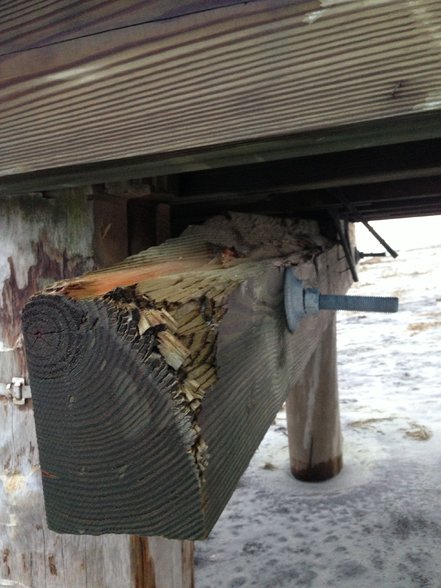 And upbeach at States Avenue in Atlantic City, the collapsed Lifeguard Tent, a casualty of the Nor'easter, not Sandy.
- Amy S. Rosenberg