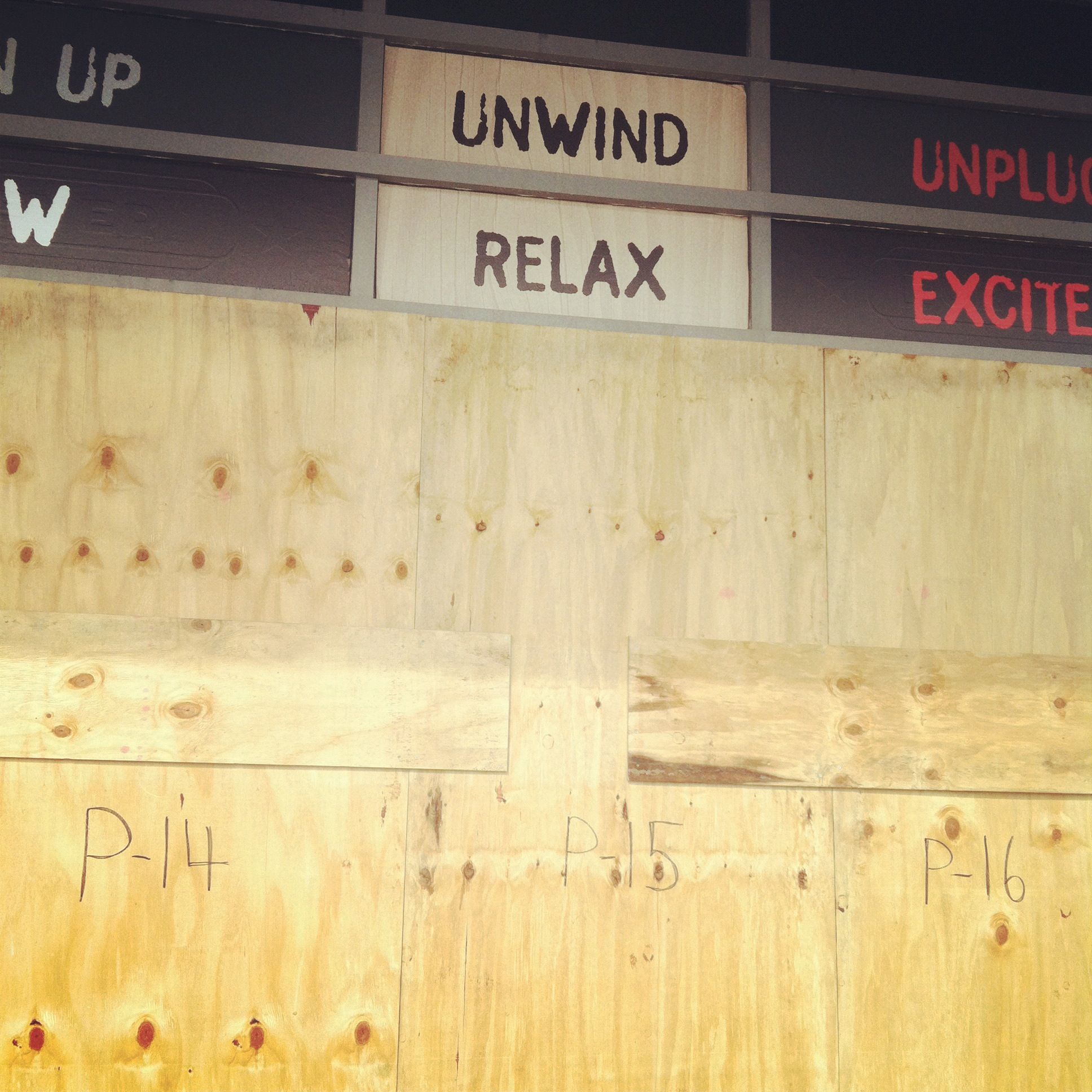 So the Governor has just ordered mandatory evacuations for all barrier islands. Up until then, it was looking like maybe Atlantic City would not be evacuated, there was talk of setting up shelters inside the city and allowing casinos to stay open, but i guess Frankenstorm demands otherwise. For locals, here's an A.C. Press story detailing the city's evacuation plans. (Roads into A.C. will close at 4 p.m. Sunday, roads out will close when sustained winds reach 40 miles per hour.) Please follow on twitter @amysrosenberg
A general twitter feed for Sandy can be found here. I know last time, a lot of people stayed put and were vindicated as places people evacuated to got hit worse than the islands. Sandy doesn't seem worth messing with, I'd have to say. On a biike ride up the Boardwalk this morning, I only saw the casinos on the North end boarding up, Resorts, Showboat (That's the House of Blues with the Unwind, Relax suggestions) and Caesars a little bit, but I guess there's time. Revel seems particularly vulnerable out there on the edge of the island, all glass, that darned ball resting on its giant golf tee, but only time will tell how she holds up.
Here's Resorts, and an iconic Rollinc Chair, which I hope they plan on tieing down or removing, which seemed to be the busiest casino in terms of boarding up.