Behold, my flip flops, suitably worn and dog-eared (actually, somewhat dog-chewed), back for another season. I photographed them after to go with this essay about the start of the shore season, featuring all kinds of deep and existential questions that arise at this time, which appears in the Inquirer today. The initial request from Broad and Callowhill, where I guess it was so hot Wednesday that people would just say anything, was to photograph my feet in the sand. Hmm, I demurred. I offered a photo of a very pretty sunrise from the other day, below, which is just at that moment peeking through the skeleton of the newly revived Revel casino project.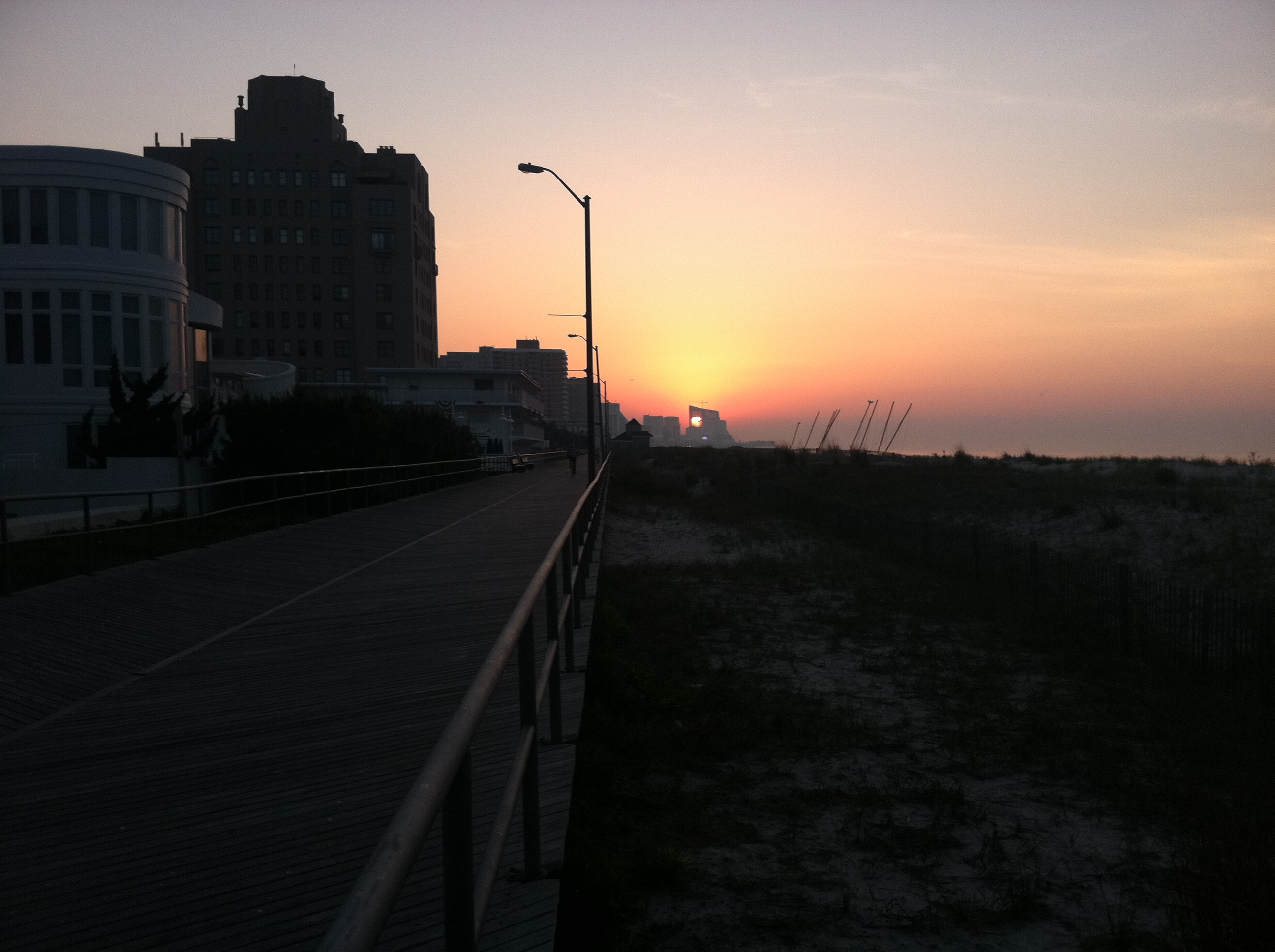 And I snapped a photo of bikes lined on the boardwalk, surfboard carriers empty, a true sign of a beach season, not to mention a locals beach, or maybe just some good after school surf.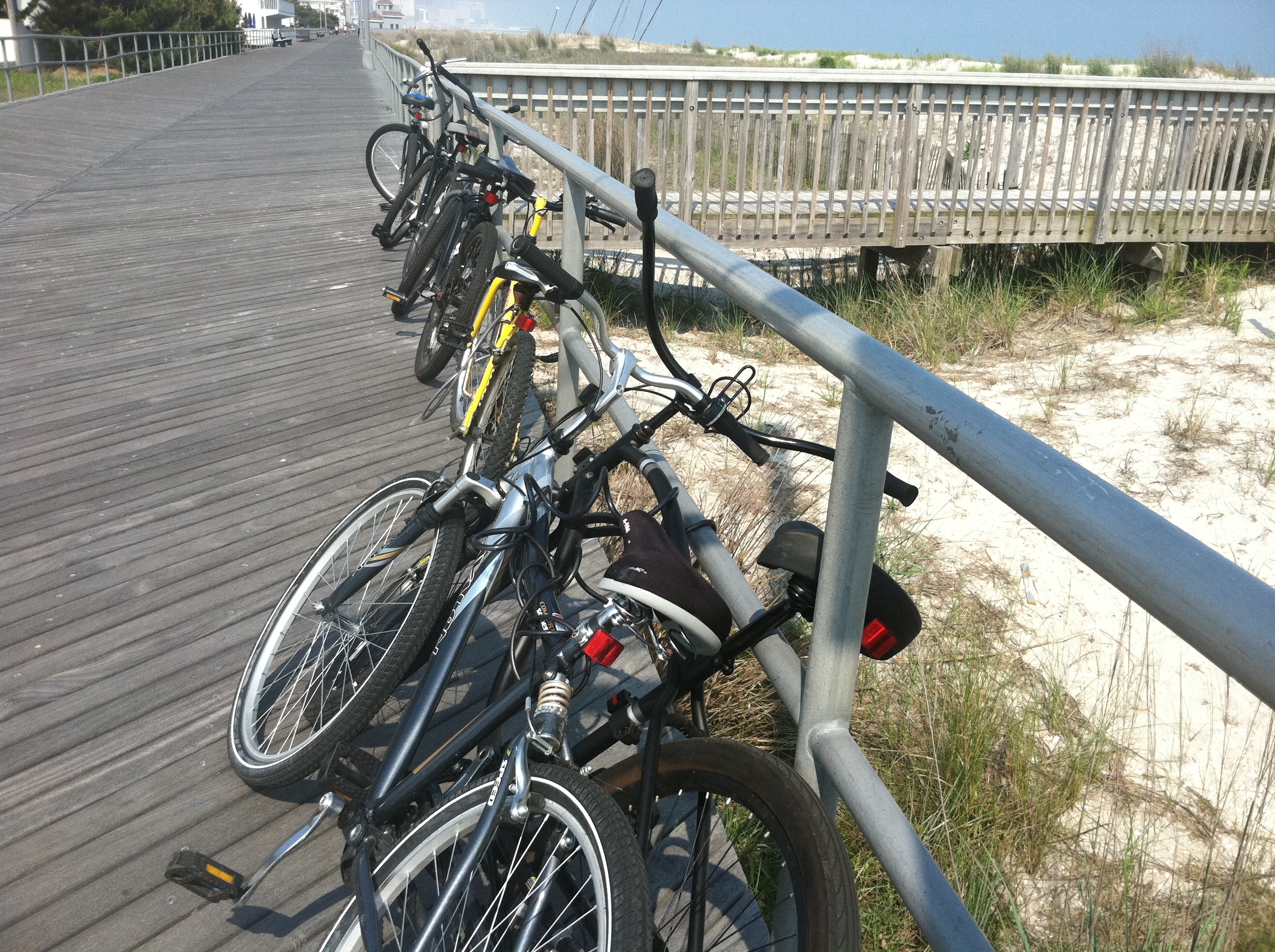 And I thought about this image, one of my favorite oddities of the shore, the guy with the tiny little house and the huge giant boat, both tucked right at the base of the Dorset Avenue bridge. It's all relative at the shore. Some people have big houses and tiny boats.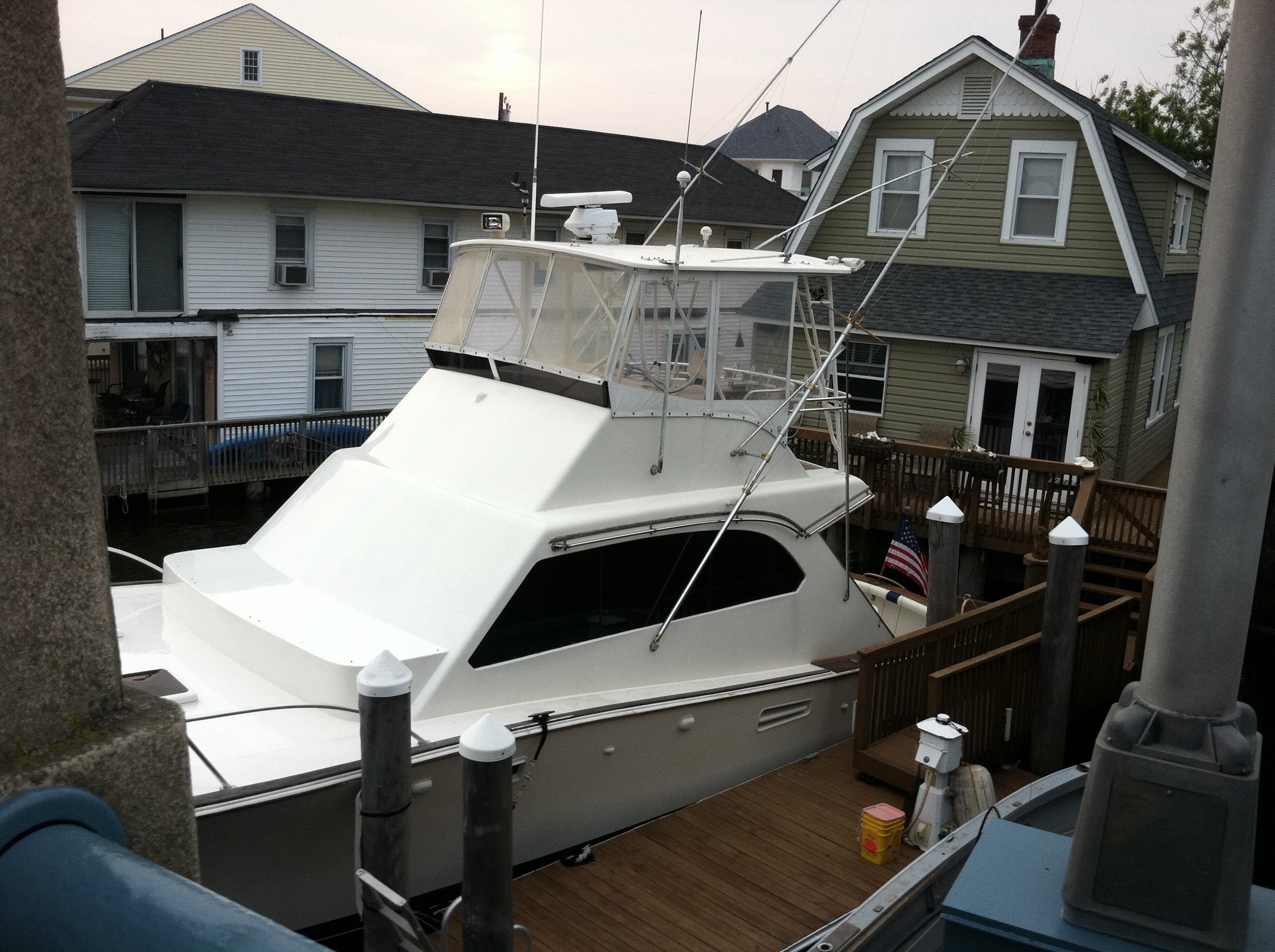 In any case, the flip flops won out as the suitable symbol for another beach season, which if this last week is any guide, will be the longest, hottest and most swimmable ever. Or not. Truly, it already feels like July down here. Later today, I will be blog a blog with Jen Miller, Jersey Shore Jen (or not JWOWW, as she will point out, the true Jersey Shore Jen.) Jen has published the second edition of her Great Destination travel guide to the Jersey Shore, a project of epic proportions. Already, a few fickle merchants have played tricks on her and gone out of business just in time for publication. But enough about Jen (more later).
I loved an essay in Jen's book by another Jersey blogger titan, Amy Z. Quinn, who writes lovingly and evocatively about growing up spending summers in Wildwood, whose "sassy mouth" you'd hear a mile away (North Wildwood, Quinn writes, "is the chick you want at your back, because she always brings friends). It's where her parents managed three cottages (A, B, and C). She writes of her mom's spaghetti sauce "wafting through the wrought-iron air vents," and the neighborhood smelling of "burnt toast owing to the bakery a few blocks away." She remembers evenings spent on the front porch, "bodies sunken into aged re-painted wicker rockers, beholding a predictable yet ever-changing parade of people." And she writes of the decline of the WIldwoods and "things coming back around again," a state she can sense as she arrives with her own son. "I catch the expectant, excited look on my son's face each time we cross that bridge into town and the giant Ferris wheel comes into view, and I know."
That's right. Some things about the shore, you can just feel.