Fireworks over the ocean, once again
The Downashore team reports throughout the summer on the latest news, information and musings from up and down the coast.
Fireworks over the ocean, once again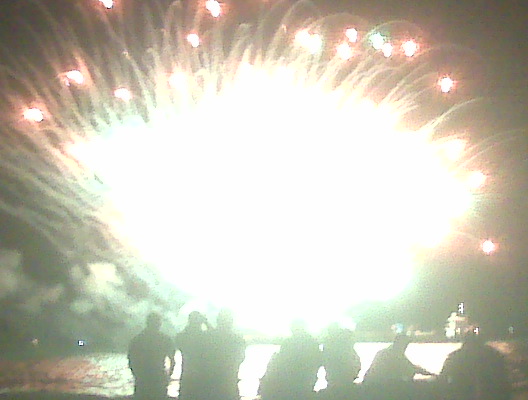 Atlantic City put on an impressive fireworks show tonight, from a barge in the ocean in front of Boardwalk Hall. This was the first time since July 2001 that the city brought the stuff out over the ocean, which is where it should be. You may recall the last time, the barge caught fire after the finale and sent fireworks shells ricocheting around the barge and caused all sorts of problems. And wound up the lead story the next morning on the Today show. Since then, there have been fireworks at the old Sand Castle Stadium and fireworks near Borgata at the Marina but this was the first time since the big mishap that the city brought it back to the beach. It appeared to go off without any problems, and the barge itself, the Northstar, appeared to emerge unscathed. I've never been so close to the source of the fireworks, and it was easy to see how things might go awry out there on the barge. It's always cool to watch from the beach itself, with the water reflecting the fireworks, the sound echoing off Boardwalk Hall and the smoke blowing up the beach right over the people who had VIP passes to the top floors of the Pier at Caesars (sorry VIP people, there was plenty of smokeless viewing from the beach itself.) On Sunday, the fireworks will be at the Marina district.