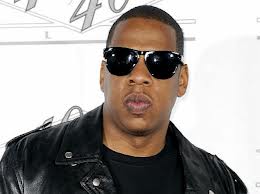 Two famous music moguls with clubs in Atlantic City made their exits known this week, both blaming damage from Hurricane Sandy for their leaving Atlantic City. But were Jay-Z (40/40 Club) and Sammy Hagar (Sammy Hagar's Beach Bar) just using the old girl as their scapegoat? Their accounts were quickly challenged by spokespeople: At Tangers Outlet at the Walk, where 40/40 was located, the general manager basically called Jay-Z's people liars and slobs who mismanaged their club into oblivion, overtaken by casino nightclubs. The 40/40 club had not been open since the storm.
Over at Bally's, Katie Dougherty discounted Hagar's description, on his website, of total destruction of the former Van Halen rocker's cool beachfront bar, which hosted the Wailers last Memorial Day to kick off a lively season, and said it was purely financial reasons that led the casino to de-brand their Beach Bar.
It was a battle of the issued statements, and here they are for your perusal:
From Ron Berkowitz, of Berk Communications in New York, and a spokesman for 40/40, via Vincent Jackson of the Press of Atlantic City, who first reported Jay-Z's $4 million club on Atlantic Avenue hadn't been open since the storm: "Berkowitz ... said the club's lease ended in October, the same month that Hurricane Sandy hit, causing tremendous water damage inside the club. The club has not been operational since then. 'There was a big hole in the roof as well. ... With the end of the lease and with Sandy, we decided we had a great run, and it was time to move on."
From Donna Danielson, general manager of Tanger Outlets at the Walk, and the woman who dared contradict Jay-Z: "There was no water damage to the space and no hole in the ceiling. The club was in disarray from (operations) prior to the storm, and Tanger incurred costs of $4,970 to clean the space."
From Sammy Hagar, via his website, Red Rocker.com: "Following months of ongoing discussions, Sammy Hagar has regretfully been unable to come to terms with Caesars Entertainment on the rebuilding of the Sammy Beach Bar & Grill at Bally's Atlantic City Hotel and Casino. Since opening in May 2010, the restaurant had been a popular boardwalk destination until it was destroyed by Hurricane Sandy. While Hagar continues to explore a new partnership in the region, he and his Hagar Family Foundation will remain committed to the Atlantic City community through which he has supported local children's charities for the last several years."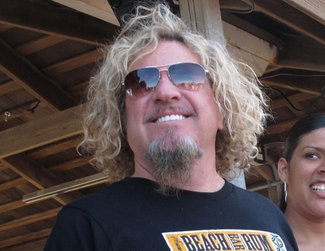 From Katie Dougherty, of Caesars Entertainment: "While Bally's has enjoyed the partnership with Sammy Hagar, the decision to re-open this coming May as Bally's Beach Bar, is purely financial in nature. The popular seasonal beach-front destination, known for outrageous cocktails and some of the summer's best D.J.'s and live entertainment, is very much looking forward to providing Atlantic City and Caesars Entertainment guests with the service and experience they have come to know at the beach bar."
Dougherty added this in a subsequent e-mail: "Despite what was printed in other news outlets, the Beach Bar at Bally's WILL reopen in May and was not destroyed in the storm. Obviously we did sustain damage, but nothing that will prevent us from reopening. That being said, for now, it will reopen as Bally's Beach Bar."
(Hey, maybe they're all scared of the mighty Parrothead himself, who is rebranding an entire casino, Resorts, into Margaritaville, for this summer. )
UPDATE: Berkowitz, the 40/40 Club spokesman, said Wednesday afternoon that he had heard nothing from Tanger Outlets about their cleanup expenses, and said as far as he knew, "There was some storm damage." "I don't know the extent of it. There was storm damage everywhere. THere was water damage and a hole in the roof." In any case, he said the lease's end was what drove Jay-Z out of Atlantic City. "After teh storm, there was no reason for the club to open again. Atlantic City in general has changed since the club opened. There certainly is less traffic." Meaning customers, not Pacific Avenue congestion. Please don't tell Jimmy Buffett.