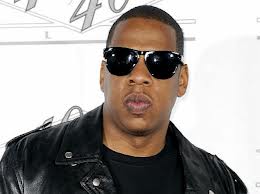 Two famous music moguls with clubs in Atlantic City made their exits known this week, both blaming damage from Hurricane Sandy for their leaving Atlantic City. But were Jay-Z (40/40 Club) and Sammy Hagar (Sammy Hagar's Beach Bar) just using the old girl as their scapegoat? Their accounts were quickly challenged by spokespeople: At Tangers Outlet at the Walk, where 40/40 was located, the general manager basically called Jay-Z's people liars and slobs who mismanaged their club into oblivion, overtaken by casino nightclubs. The 40/40 club had not been open since the storm.
Over at Bally's, Katie Dougherty discounted Hagar's description, on his website, of total destruction of the former Van Halen rocker's cool beachfront bar, which hosted the Wailers last Memorial Day to kick off a lively season, and said it was purely financial reasons that led the casino to de-brand their Beach Bar.
It was a battle of the issued statements, and here they are for your perusal:
From Ron Berkowitz, of Berk Communications in New York, and a spokesman for 40/40, via Vincent Jackson of the Press of Atlantic City, who first reported Jay-Z's $4 million club on Atlantic Avenue hadn't been open since the storm: "Berkowitz ... said the club's lease ended in October, the same month that Hurricane Sandy hit, causing tremendous water damage inside the club. The club has not been operational since then. 'There was a big hole in the roof as well. ... With the end of the lease and with Sandy, we decided we had a great run, and it was time to move on."