Dead dolphin number 21 lay zipped inside a blue body bag, 61 inches from the tip of its bottle shaped nose to the point where the boat propeller had sliced off its tail.
A shark had taken some large bites out of its body, but only after its death. Its liver flapped out from the exposed flesh.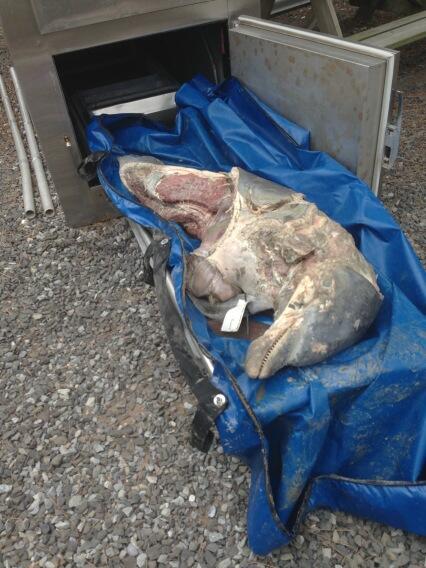 "We've had a few that look like this, a few that look perfect," said Danielle Monaghan, a field stranding technician with the Marine Mammal Stranding Center in Brigantine, which was storing the dolphin carcass in a cooler made decades ago to store bodies killed in Vietnam.