For my money, the moments that best captured the Dave Matthews Band Caravan at happened on the Albany Avenue drawbridge leading to and from the Bader Field site just over the intracoastal waterway.
For the nightly exodus, Atlantic City Police officers shut down the roadway from the bridge to the Monument to cars for about 20 minutes to clear the tens of thousands of people leaving Bader Field. It turned into a joyous march over the bridge and down toward the Boardwalk. All the cops I talked to thought it was the coolest thing to watch. It really was.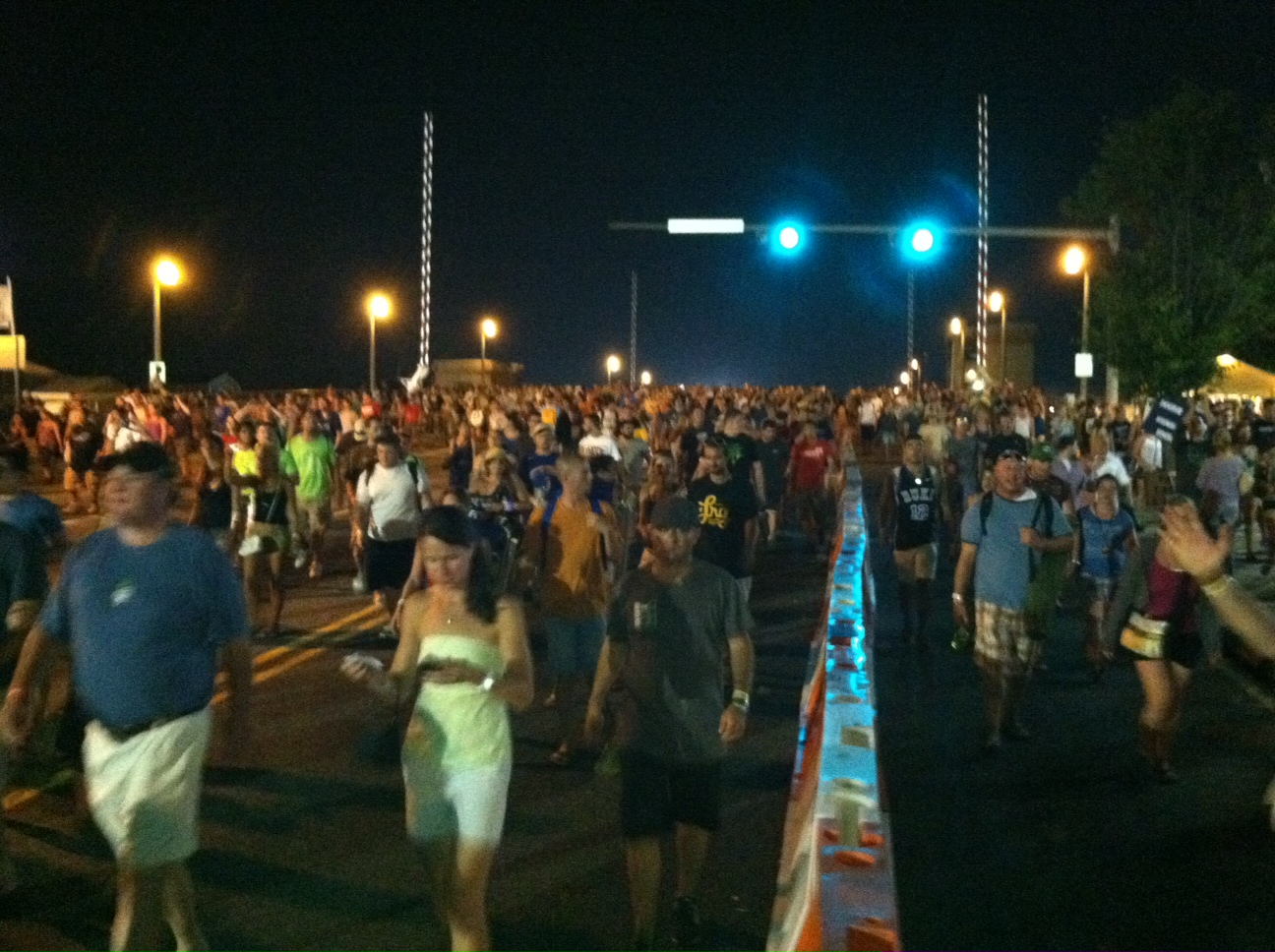 The crowd stretched all the way to the monument at Albany and Ventnor Avenues, like Times Square at midnight, the start of some walk-a-thon, or, perhaps more precisely, a cargo shorts and flip flopped version of the old Easter photos of Atlantic City, when people filled the Boardwalk in their finest.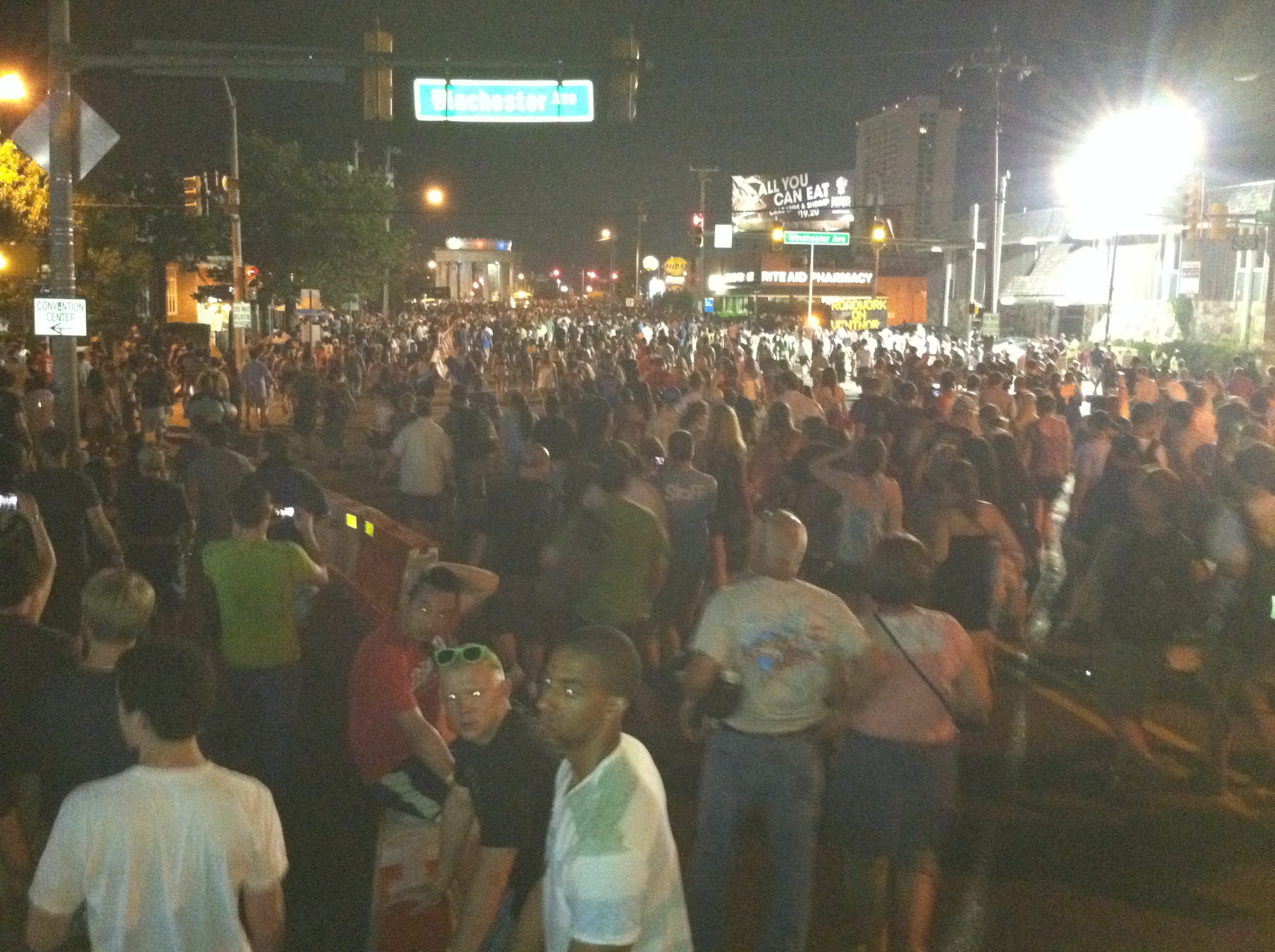 On the final night, the sounds of the DMB covering Sly and the Family Stone's Thank You For Letting Me Be Myself Again (or Falettinme Be Mice Elf Agin). Here they are as they make that exhilerating cross over the Bridge. At one point, a couple of officers crossed in a golf cart and people cheered them. It was well deserved. From what I saw, the police and security were into the event, for what it was and what it promised for a hip and adventurous Atlantic City. They made the crowd control as casually efficient as possible. Closing the bridge to cars every night was a great move. Everything all seemed to go very smoothly this weekend, and everyone seemed pleased and hopeful that the city might host such events in the future. Bader Field setpped up in a big way.