ATLANTIC CITY — Glenn Straub says he'll pay $10,000 to the person who comes up with the new name for the casino formerly known as Revel, which he insists will open in some partial form June 15.
UPDATE: For a casino that closed due in part to a lack of interest, there does seem to be a lot of interest in the place, posthumously. Or at least on twitter, which would argue for the plaster the place with virtual reality idea proposed by a Columbia University architectural student (see below).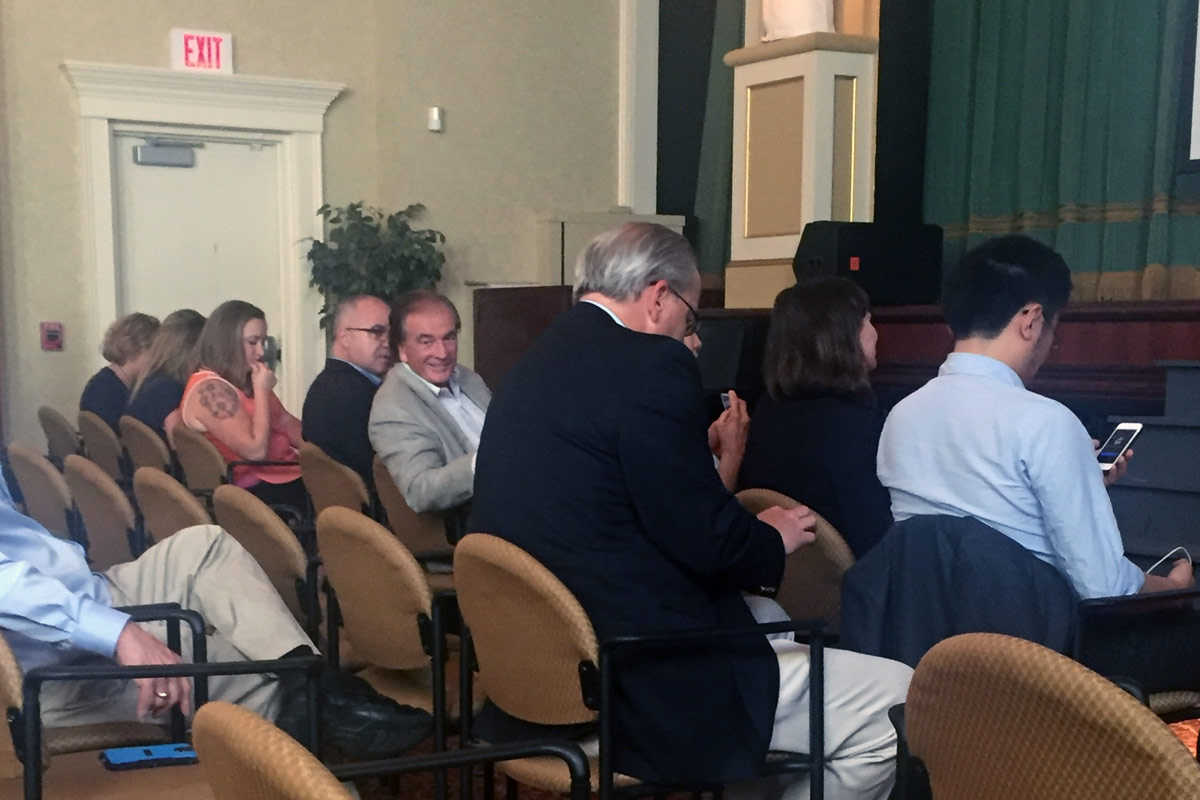 "We're still looking for a name," Straub said, after listening to a presentation of novel and futuristic ideas for Revel and its surrounding neighborhood from the graduate architectural students of Professor Adam Snow Frampton of the Columbia University School of Architecture.
And so here are some of the suggestions that poured in, via twitter. I will dutifully pass them along to Straub, or his attorney, once I figure out which one is in charge of "When Straub promises $10K to People for Various Reasons" (previously for making Revel a BYO suggestion).
UPDATE: Straub says send along any suggestions to his email: info@palmbeachpolo.com. I have also sent him the link to this post.
Boaty McBoatface https://t.co/89UShQbDnV

— FGSB (@FlyGoalScoredBy) May 25, 2016
Forreal This Time Resort & Casino https://t.co/GdteM2QrlK

— Mike (@mikesgotgreens) May 26, 2016
@amysrosenberg Lever

— Johnny (@johnnybuj9) May 26, 2016
Casino McCasinoface https://t.co/4ndyKYv9Gq

— Christian Cipollini (@Dr_Cip_PhD) May 25, 2016
Straub Mahal https://t.co/VtU6yv74Ka

— Michael Kurtz (@Mkurtzjr) May 25, 2016
(continued below)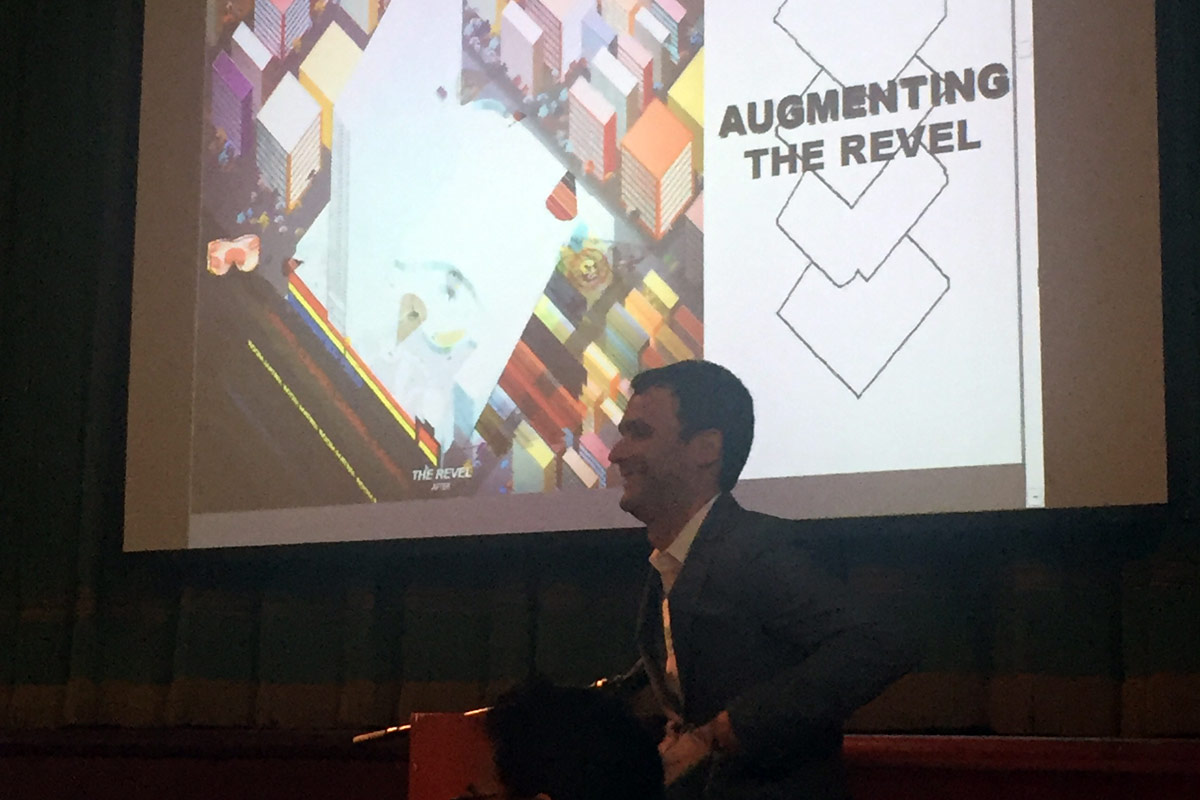 Charles Foster Kane's Opera House, or if that's too esoteric, maybe just Xanadu. https://t.co/EAs36ZIEM9

— Minakowski (@clminakowski) May 26, 2016
My vote: rename it The Cat's Meow and make it a completely cat themed casino. Idunno just thinking out loud here https://t.co/fU8rWBbJZr

— Rob DiRienzo (@RobDiRienzo) May 25, 2016
@amysrosenberg @dhm Swanky Bubbles

— Smoltownphilly (@Smoltownphilly) May 25, 2016
@amysrosenberg Florida Man presents the Glass House of Mysteries

— Steven Lemongello (@SteveLemongello) May 25, 2016
The Club House @amysrosenberg #revel #glennstraub

— Uptowngirl (@ldeshields7) May 26, 2016
and more:
@amysrosenberg @PhillyInquirer @phillydotcom How about The Cortex, Mr. Straub. A beach place to unleash your left and right brain.

— Danielle Cohn (@daniellecohn) May 26, 2016
@amysrosenberg @PhillyInquirer @phillydotcom Name for casino Precipice

— CAG II (@Cagstoy514) May 26, 2016
The Future Former Straub Casino https://t.co/1rdyht6lUl

— Amy Z. Quinn (@AmyZQuinn) May 26, 2016
@amysrosenberg Former Revel . as we all have one inside of us. and i have the means to promote it, commercials and all.

— mikey (@yankeesdimaggio) May 26, 2016
@amysrosenberg Lever

— Johnny (@johnnybuj9) May 26, 2016
One student noted that by the end of the century, sea level will have risen six feet, and Atlantic City will likely be under water, prompting Straub to comment, "We have to buy some waders." The student proposed buildings that could exist in that environment, "kind of ships in a way."
The students ideas, which ranged from "augmented reality technology," to a "sustainable energy institute" to a "smart factory" for Apple and Tesla cars, were as fanciful as some of Straub's own.
Straub, in his own version of augmented reality, has been proposing everything from a tower of geniuses working on global problems to an equestrian center where the horses are housed in the parking garage to a shelter for Syrian refugees.
But he has also continued to insist the casino hotel will open "40 percent" by June 15. He says he's in discussions with a casino operator who will open the casino at a later date.
"It's getting closer and closer," he said.
But there are skeptics. There's no means to make a reservation yet, no job fairs, and no firm arrangements with any operator. And, as Straub pointed out, no name, though he sometimes calls it Polo North.
Frank LePore, owner of Crestron, the company which installed the lighting technology throughout the massive property, said Wednesday he had not heard from Straub and wondered how he would operate the system.
"You can't just turn stuff on," he said. He said he had left a message for Straub.
But Straub said he had gone ahead and installed other LED lighting, and did not need any assistance from LePore.
Straub listened raptly to the student presentations, and, although he left early when his phone rang, said he liked the ideas that centered around intellectual think tanks.
He said that use would be suitable for a second tower he is planning to build. The original plans for Revel did call for a second tower.
"We're running out of room," he said to the audience at Dante Hall, a renovated theater in the city's Ducktown neighborhood, although the casino is currently unused.
Other student suggestions included a center for marine investigations that recreated artificial biomes, a high-tech university "meta campus," a resiliency hub, a sustainable energy institute, Revel Studios, and a site for an East Coast Burning Man festival.
The presentation was arranged by Evan Sanchez of "This is A.C." a group dedicated to presenting a positive and forward-thinking vision of Atlantic City.
Straub has said he is installing an adventure ropes course in the valet parking area, and there has been some indication of work being done, and the outer wall along the Boardwalk lowered by about a foot.
The casino, which has been empty since 2014, rises above the South Inlet, a neighborhood that consists of many empty lots and decades of unrealized proposals.
Frampton noted that one student did calculations that revealed that "All the buildings in the South Inlet would fit inside the Revel."