Well, I'm an Army Corps of Engineer skeptic in general, having seen the fine federal agency block the view from Boardwalks with their overly high dunes, rebuild beaches and create swimming hazards, alter longtime surfing beaches to the detriment of the local economy and surf culture and just generally bungle things in the name of beach replenishment. And when they arrived in Ventnor mid-July _ basically telling city officials, we're in Atlantic City (replenishing near the Inlet and the costly and state-backed Revel casino project), if you want your beaches replenished, it's now or never _ it seemed the height of aburdity. So it became now.
And then it became this, a wide beach with a dune that shouts out "We learned our lesson from Atlantic City and no longer build the dunes so high!" Nicely done: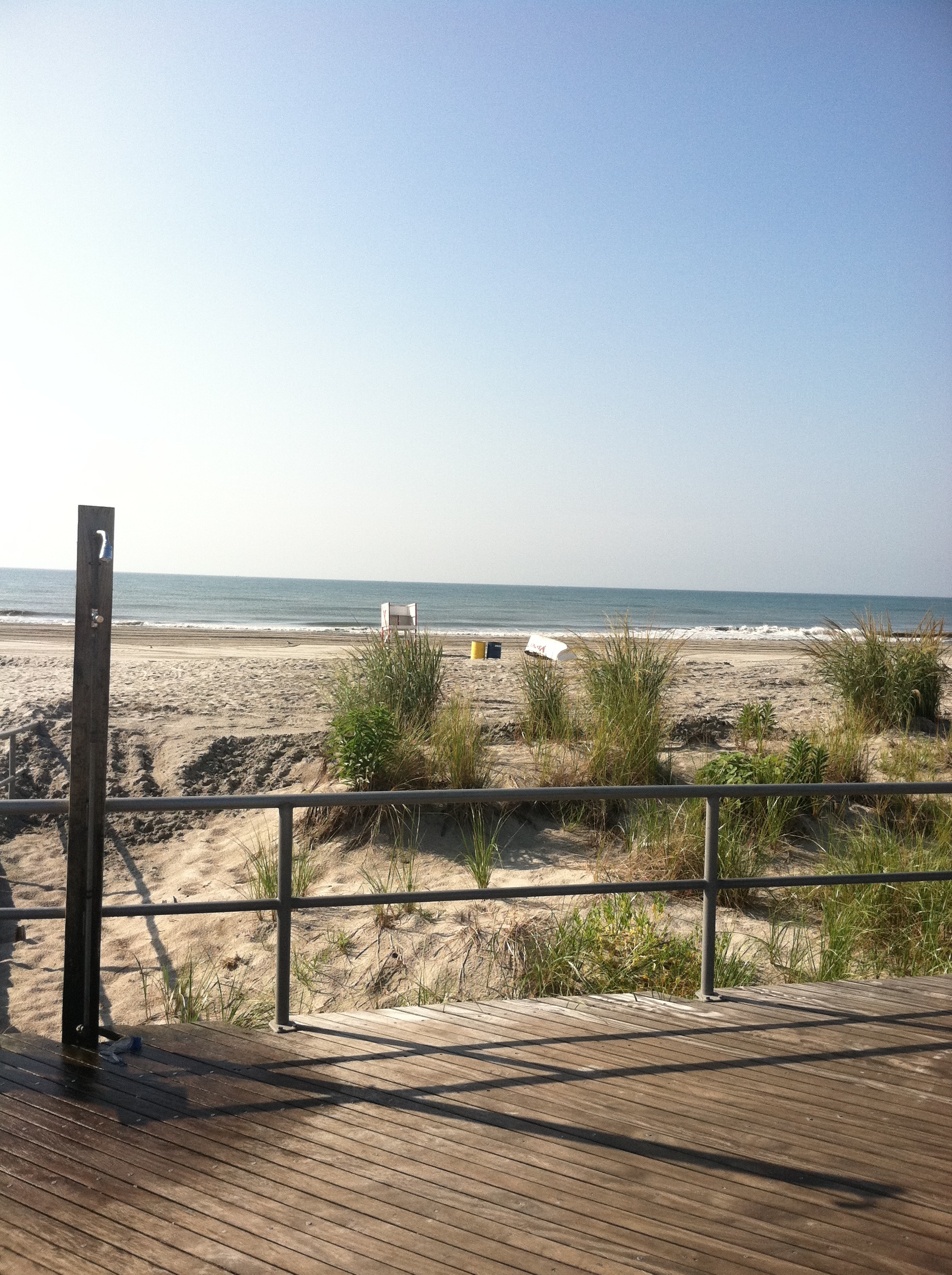 If it was your only week at the shore, and you rented in the south end of town, and all the beaches were blocked off and there were giant beach walker tripod and other heavy equipment that looked like super-duper lego transformer toys and the sound of the pipes and dredging -- whoosh -- kept you up at night and you don't like looking at enormous pipes while you sit on the beach, well, it may have been a big bummer. On the other hand, in about a week's time, the Army Corps created new beaches from about Sacramento on down to almost Margate, where there had been virtually no beach at high tide for a long time. Gotta give them some props on this one.
Here's the view from Newport Avenue, dramatically different from a week ago. This winter, I got caught against the eroding sand cliff by the Boardwalk (see video, below) as the tide came in. It was ridiculous, but you know, kinda cool too. But if your goal is room to stretch your feet out on the sand, the Army Corp's got your back.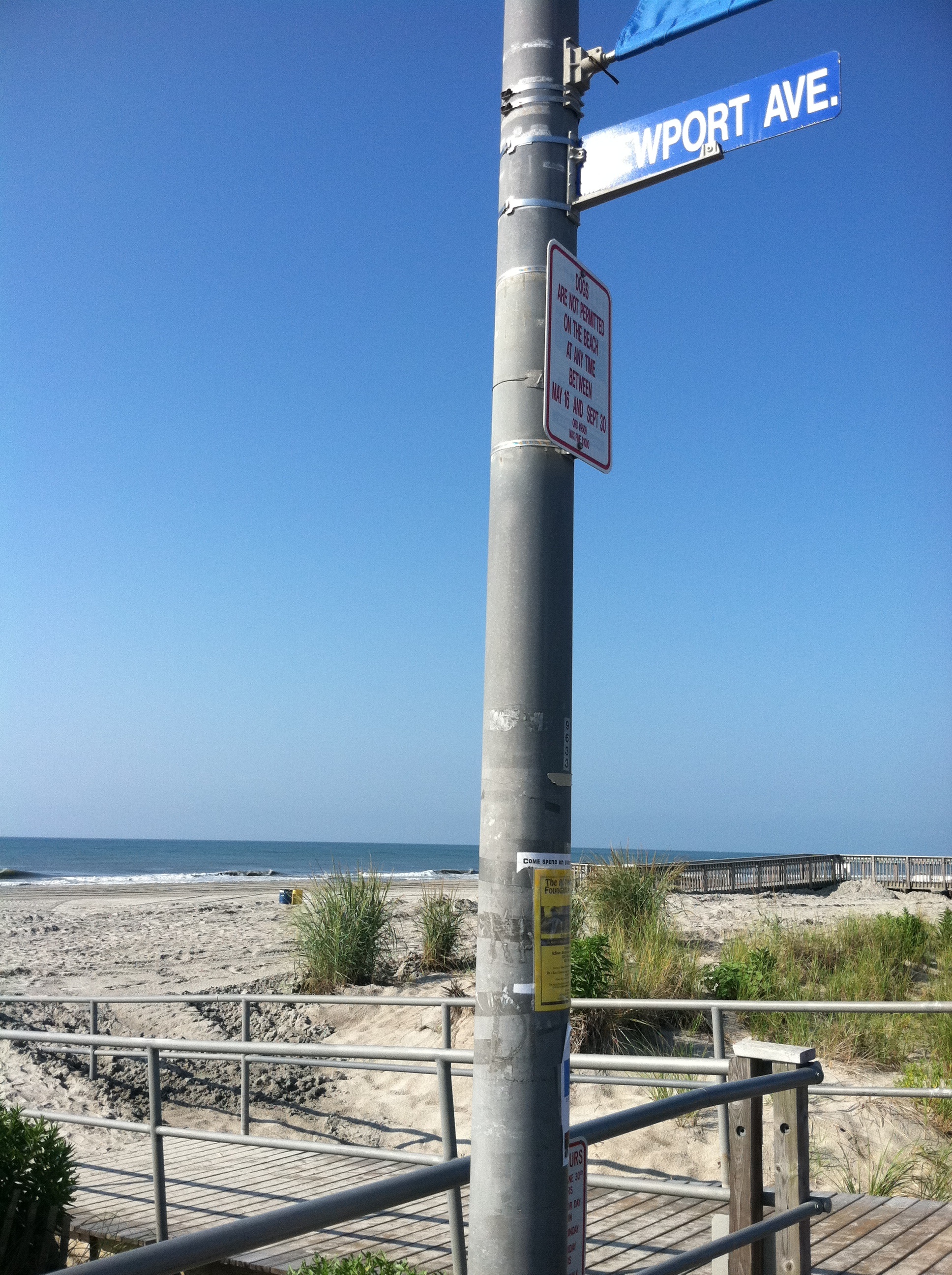 Here's a view looking back toward the Boardwalk. A week ago, the water was right up against it, eroding what remained of a dune before your very eyes.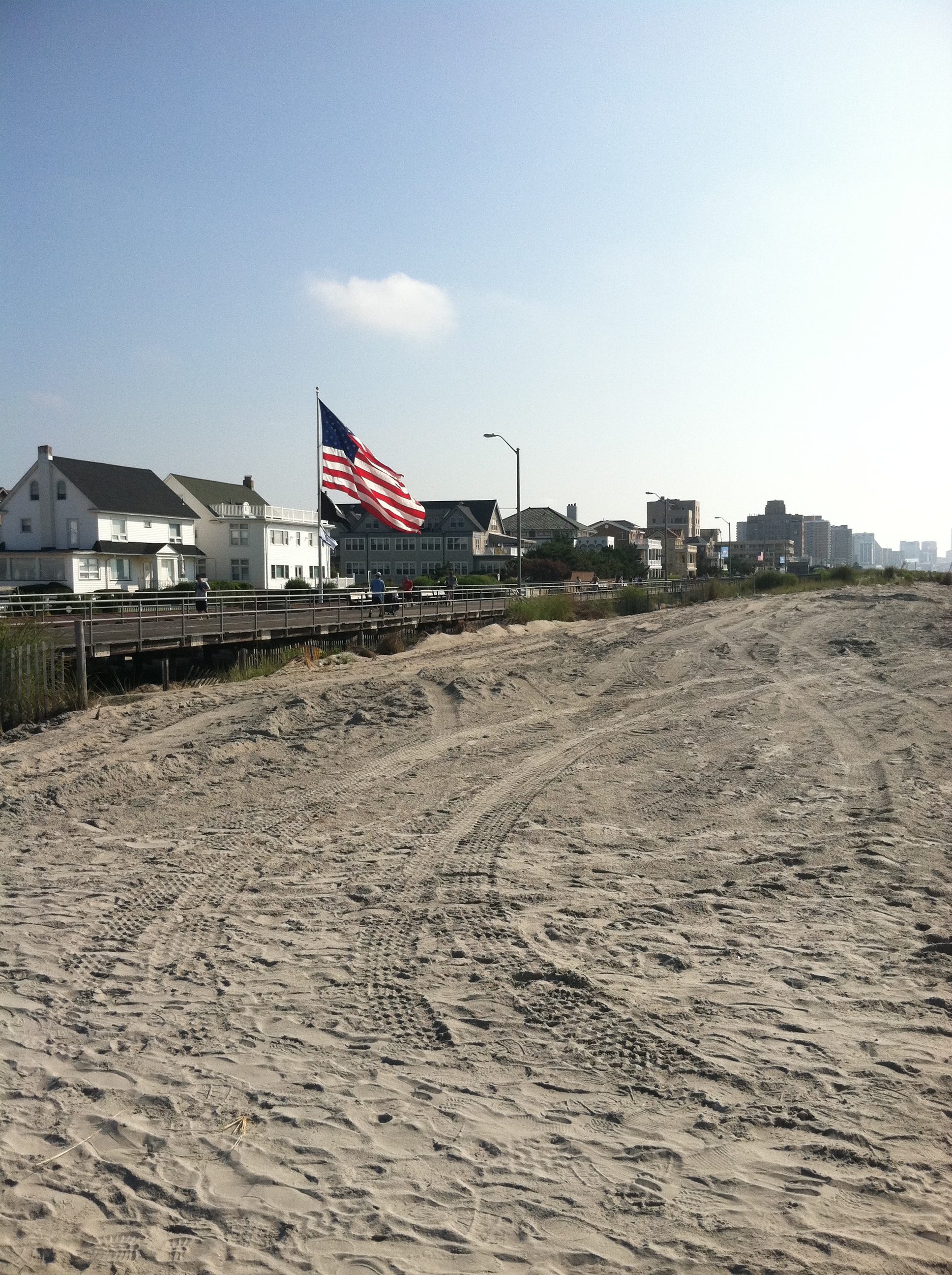 And here's video of the beach eroding before your very eyes, from this spring.