Maybe it was the heat, or maybe I just run with, and run into, a jaded crowd. But it seemed Wednesday's third annual Thunder on the Boardwalk did not generate as much awestruck-ness as in the past. It still generated an awesome crowd _ 750,000 , according to local estimates _ and a cool flotilla of people watching at sea. Still, it seemed everyone I spoke to on the beach and later was a little ho hum about it. We've been through three of these now, and nothing will top the first one for utter shock and awe, beginning with the buzz-through the day before over the tops of our homes in Ventnor. Wow! That was very loud! And low! Seems they've refined their flight patterns a bit so they're not looping around low enough over my garage to take a very cool turn at the basket during HORSE. I guess I'm not much for using military power for entertainment purposes in general, but the air show was definitely were a more pleasant diversion than prior ones this summer on the beach. As a friend put it, last week flies, this week fly-overs. Good line, wish I could take credit for it. But listen, nothing has been more pleasant this summer than the water temperature, which is hovering past 80 like it means it. In any case, I was much better this year snapping photos than in the past, so here they re. The trick, you see, is to get the planes AND the beach. Here's a pretty good one: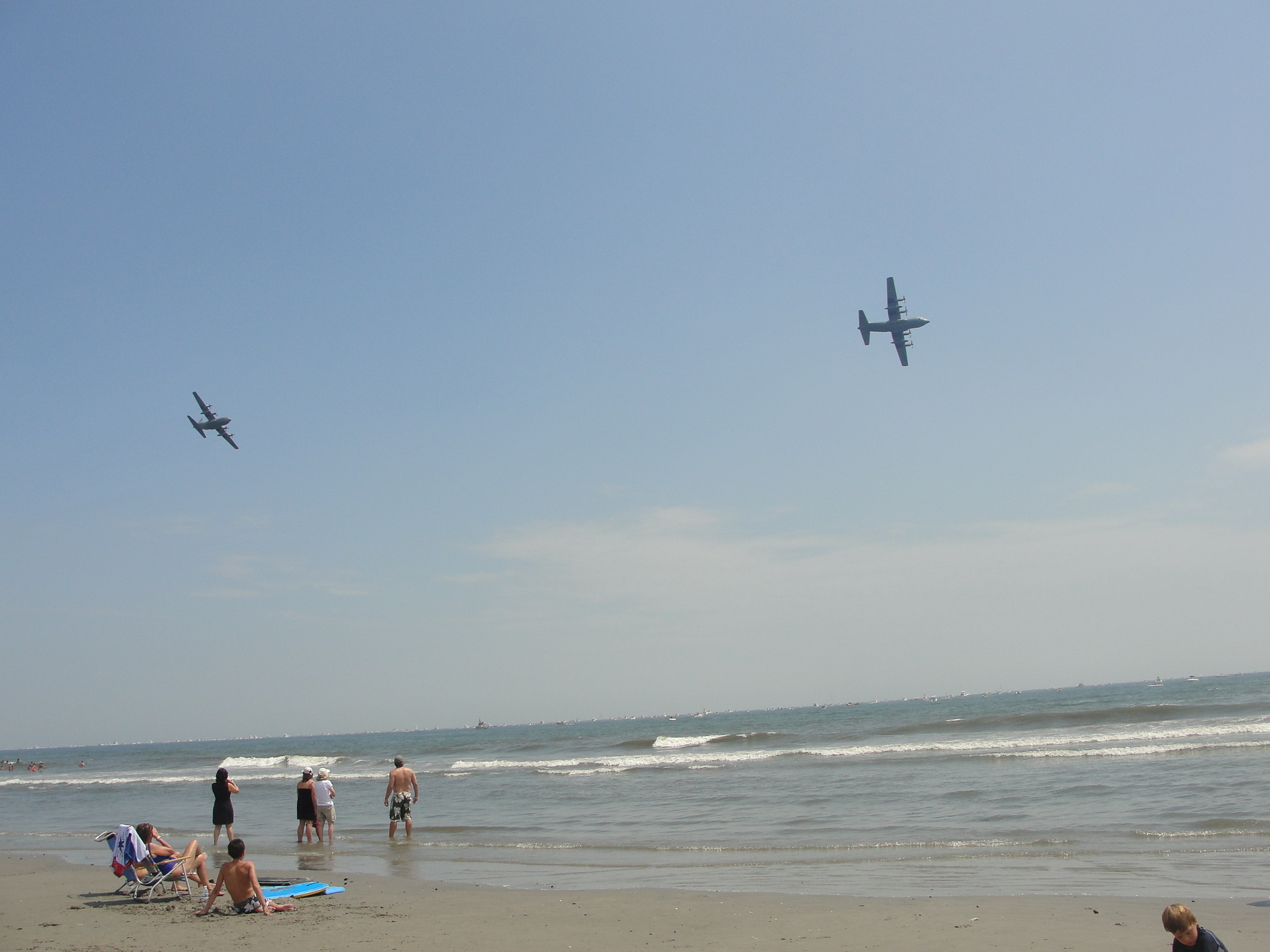 A little loop de loop: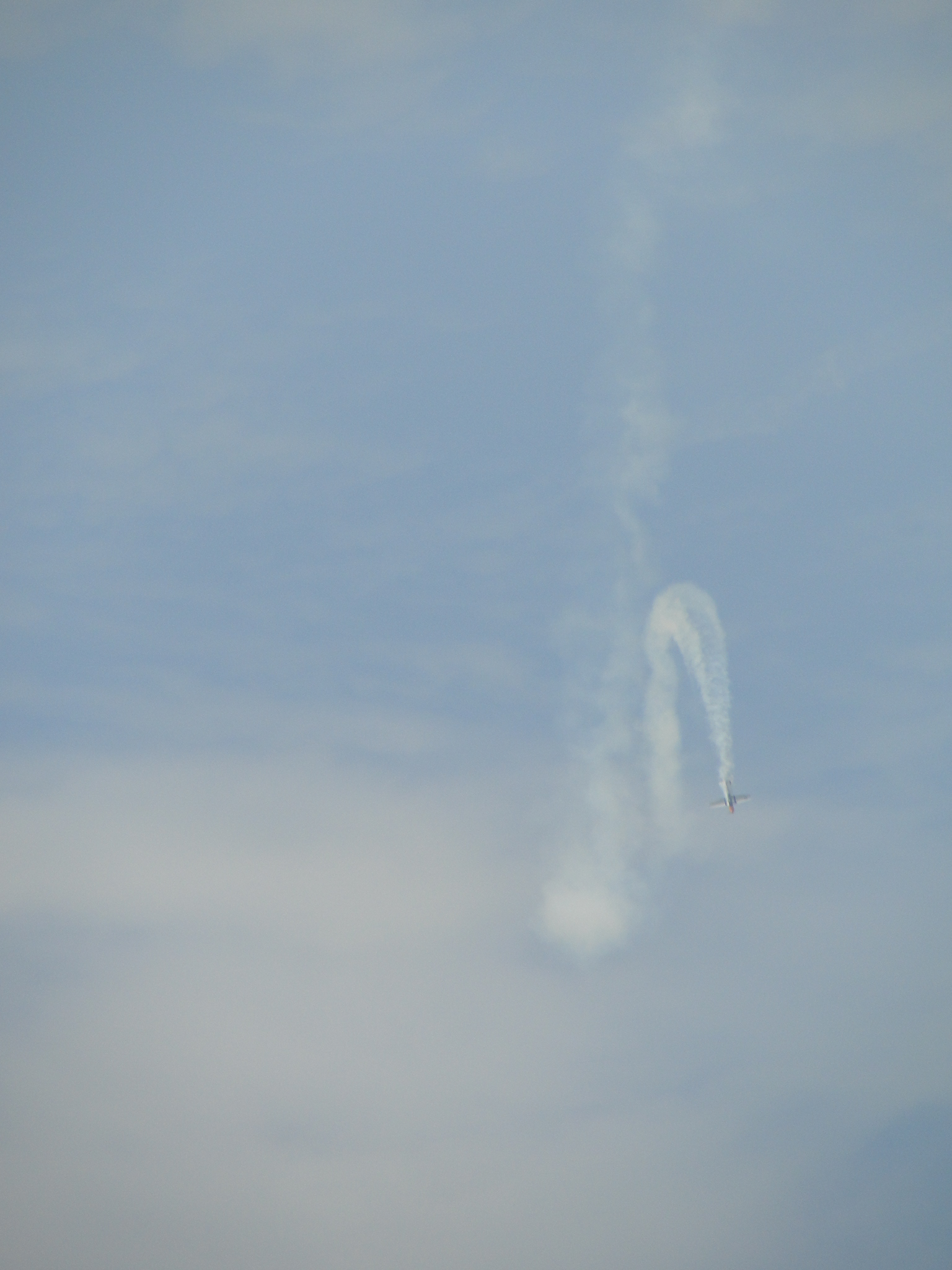 Chutes on the beach: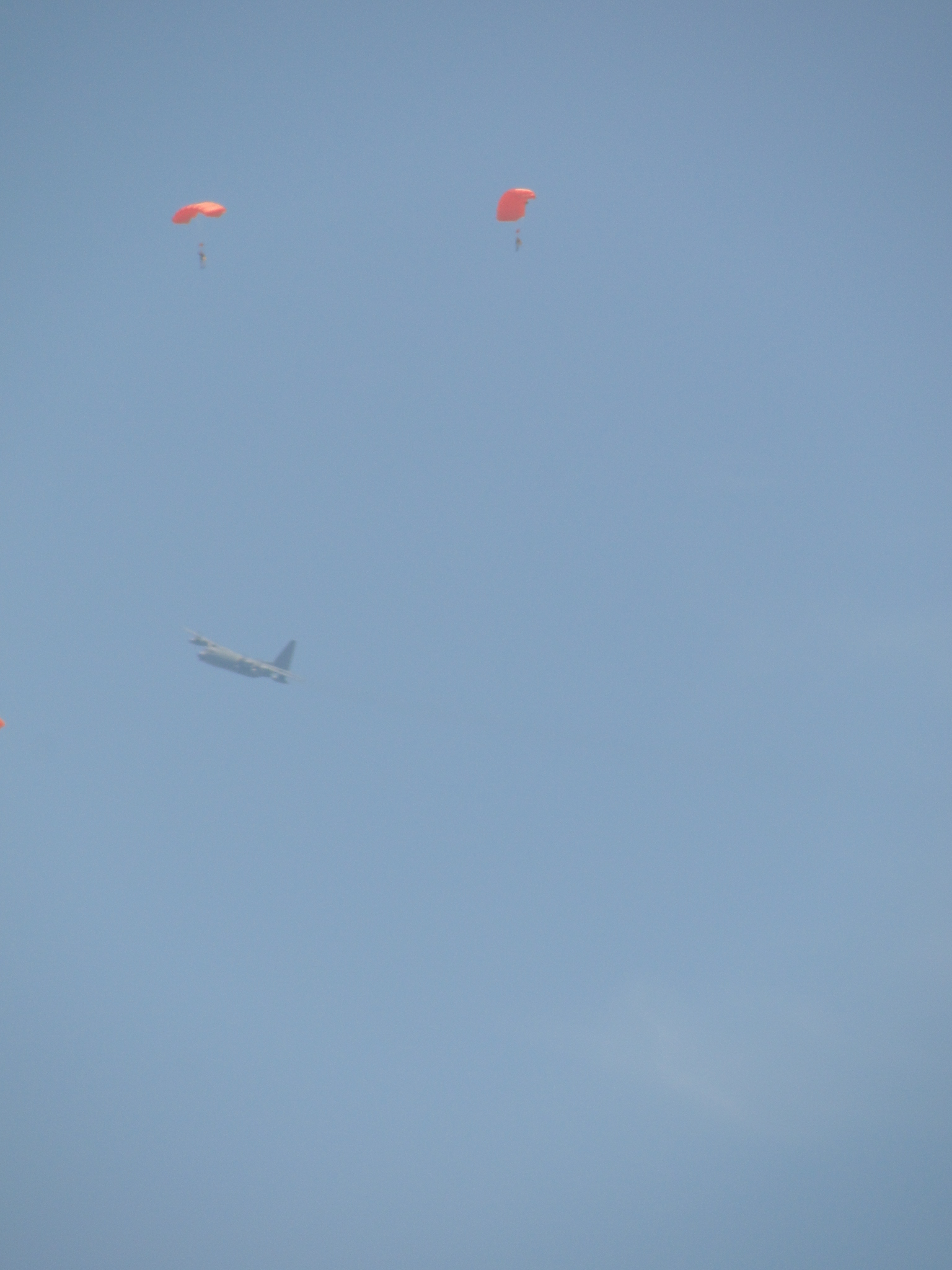 My attempt at context, with chute:
The awesome flotilla of spectators: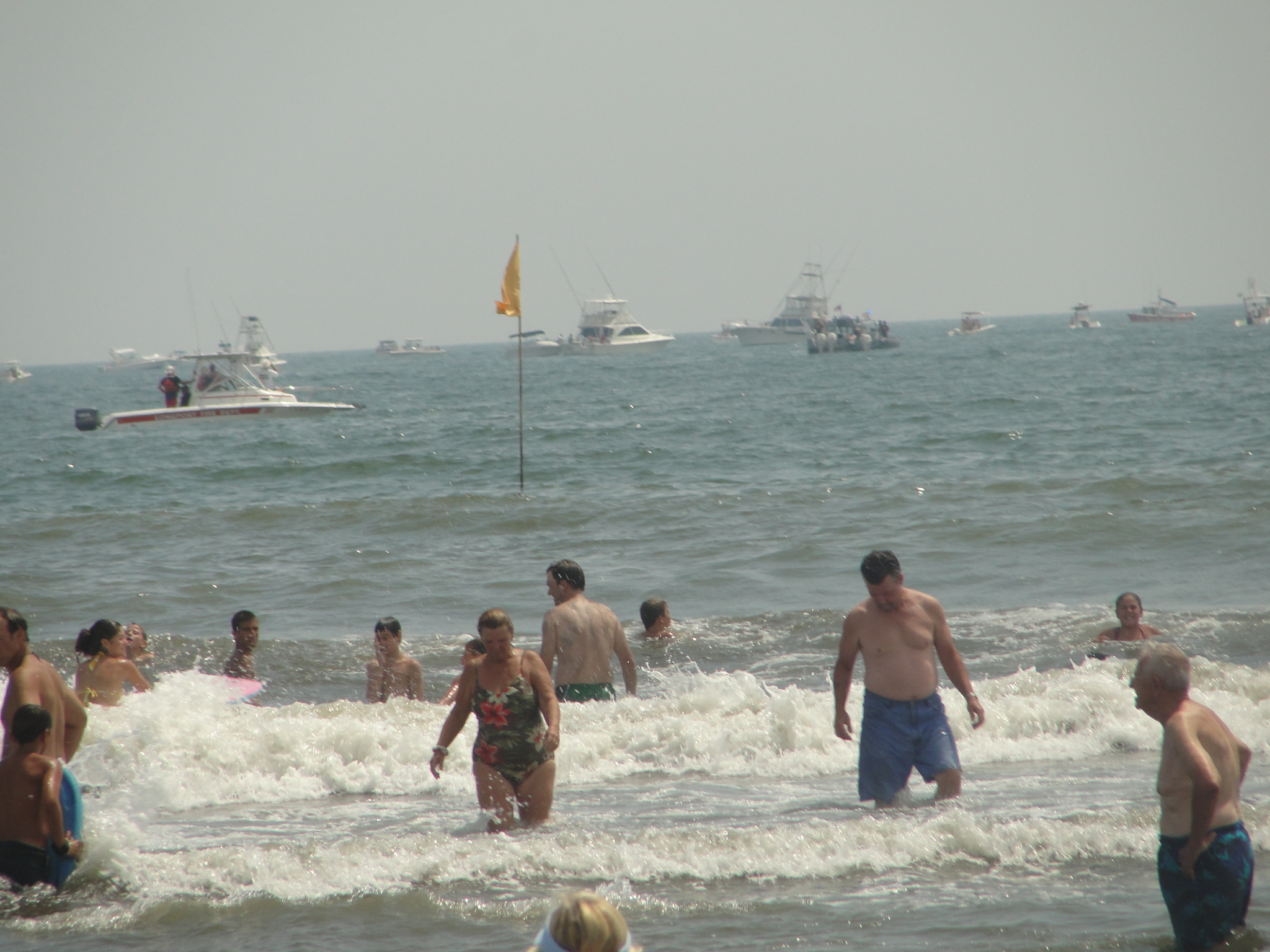 And, finally, a touch of heart from the mighty fighter jets. Awwwww. Almost as cute as the smiley face fireworks this year on the Fourth of July.