It was a bad idea, poorly executed. And it made people nuts! The chain link fence with the barbed wire that was erected along the sides of the Garden State Parkway just north of the Great Egg Harbor Bridge is coming down. Basically, all it did was spend $250,000 of the public's money to turn a bucolic and iconic view of the bay on your way down the shore into a prison camp. It was ug-ly.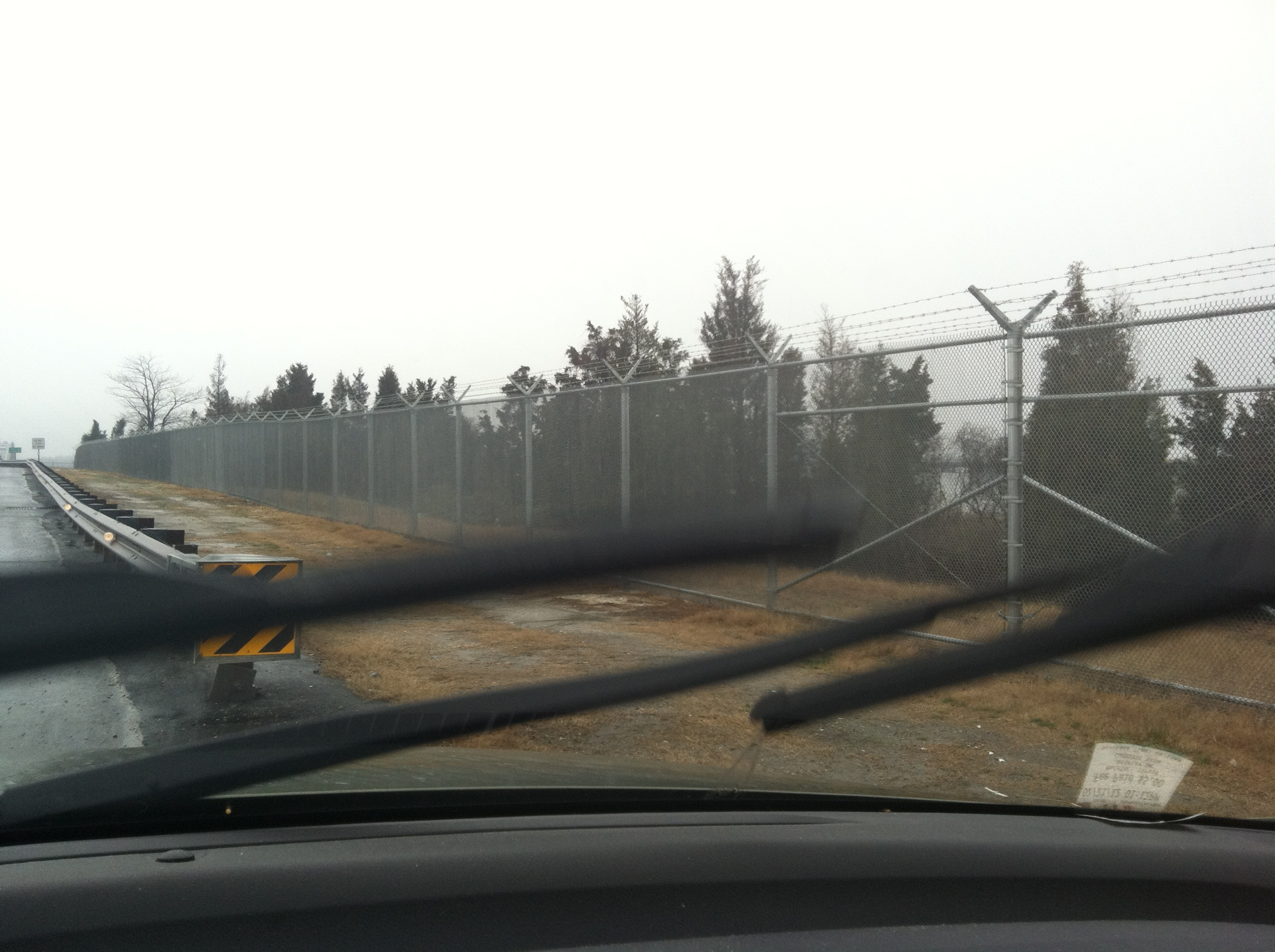 But this week, at the annual cape May County transporation conference, the entire county was liberated from the psychic gloominess of that fence. State Sen. jeff Van Drew said the New Jersey Turnpike Authority has agreed to tear down the fence _ in 2013 so you'll have all summer to tsk, tsk on your way South - when it completely rebuilds the southband span of the bridge. Cape May County freeholders had gone on record asking for the fence to be removed immediately because it was not in keeping with the image of the shore they hope tourists will embrace after the EZ Pass takes their money (pretty, restful, not-imprisoned). The authority defended the fencing - part of a $7 million project that fenced in a ten bridges - as an anti-terrorism measure. But people hated it, just as they will probably hate the new fencing on the Atlantic City Expressway, which at least has a "save the deer and other animals from becoming roadkill" rationale.
As part of the 2013 project, the lowly Beesleys Point Bridge will finally been torn down. It's been closed to traffic since 2004 and stuck in the up position for a couple years. (For awhile, it was not quite closed and bicylists could get over it by kind of jumping over the opening and enjoy the car-free span. But when it became clear there would never be any money to fix the alternate route over the bay, it was put permanently in the full up position. And blocked off to all traffic, not just cars.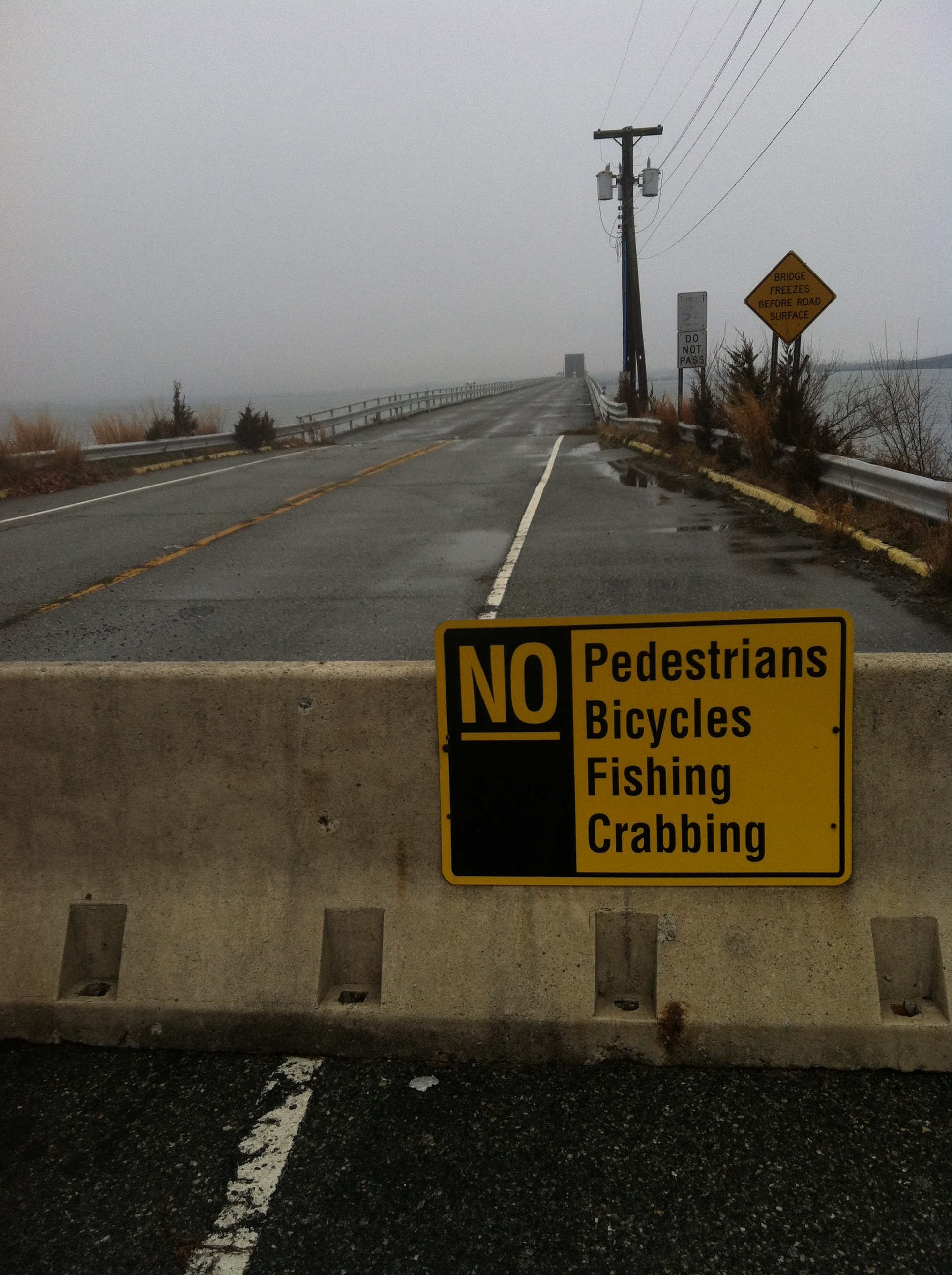 All I can say is, I hope they remember the bicyclists when they rebuild the bridge. Because there's no way to get from point a to point b anymore along Route 9, which used to be a pretty cool ride. The Tuckahoe Inn, meanwhile, still nestled at the foot of the Beesleys Point Bridge, had its fireplace lit and was open for business, bridge or no bridge, fence or no fence.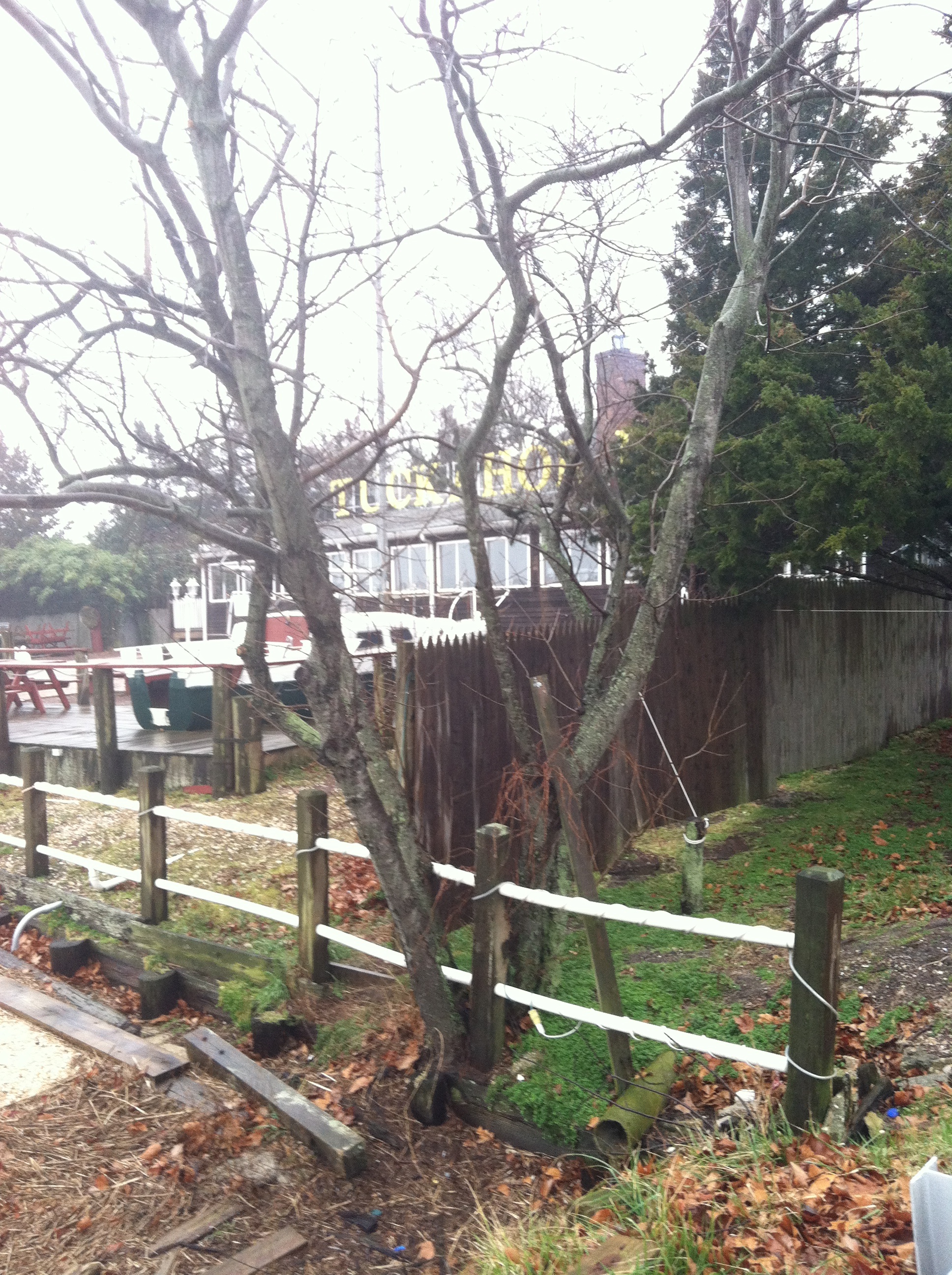 Earlier: What's up with the Revel Ball?